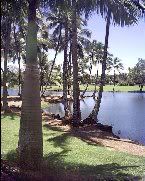 Name~ Hokule'a Kealoha

Short Bio~Hokule'a Kealoha is the Nom De Plume of a writer that formerly lived in Hawaii and is now living a life of adventure on the highways and byways of the American South . I am a Born Again follower of Jesus, as well as a wife, mother of cats and dogs,jeweler, entreprenuer, photographer and pilgrim...

Age~ Old enough to know better

Status~ Newly Single after 13 years of marriage,fur mom to the loving and devoted mini ShihTzu doggie Annabelle, born 6-11-2007 RIP 2-25-09, and the beautiful Abigail born 2-14-09

Hair Color~ natural brown/grey

Mood~ I ALWAYS have a mood, try me...

Loving~ Jesus, Hawaii, my furry friend, Abigail, my Pen Pals, Jewelry ,Blogging ,Writing anything,my Ipod,and being outdoors surrounded by my wonderful natural surroundings

Hating~ Boom Box Cars, Earspray, Abuse of Power,

Reading~













Books in Progress...








Just Finished Reading











Jesus, Divine Mercy ~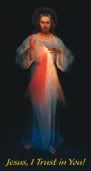 I Trust In You~

My Favorite Past Posts~Relive The Journey!~
2009~
















2008~


























2007~
















2006~
























2005~






































2004~
































2003~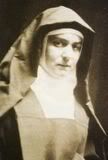 St. Edith Stein~Pray for Us

Religion Link List~






















Political Link List~









Arkansas Link List~
























Interactive Links~

Live WebCam Feed from the Mauna Lani Resort, Kohalla, Big Island of Hawaii


Click here for Aloha Joe!Live Hawaiian Music 24/7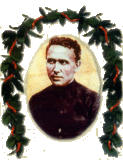 St. Damien of Molokai'i, Patron of Hawaii and the Outcasts among us, pray for us....




Hawaii Links~ ~





Technorotica for Blogging~




Join the Blue Ribbon Online Free Speech Campaign!





















Technorotica for Jewelers, and the Jewelry Trade~













July 07, 2004
The Appetite of Our Living
What might be
simply is not and I must not, therefore
queery God
as though He robbed me
of things
that are not

Let not our longing
slay the appetite of our living

Jim Elliot
Strange that I have forgotton this... after all this man is one of the great heros of my faith...his wife of his brief youth here on this earth (he was martyred on the Mission field at 27) is one of my mentors. He wrote this in his journal when he realized that marriage to Elisabeth at that time was not what God wanted and he submitted to that. It was to be five years and on another continent,before they would get the go ahead from God. Their marriage was only 27 months (of great happiness, and only one disagreement, would that we all could say that) Cut short by the spear of a stone age tribesman, who thought that Jim was going to eat him. Later, his widow took their infant daughter back to the tribe to continue the work. Truthfully, they had little success, for all the efforts...their courage
Let not our longing slay the appetite of our living....
I am so guilty of this. From the negative attitude that I am cultivating about Hawaii which I longed for until we got here... To Woody...like God didnt know that he was going to change so drastically once we got married and continue to grow crooked in his broken way, like a miss set bone...foolish woman that I am that want what she doesnt have then wants something else...Wants change in someone but is not set on changing herself...I actually heard myself say this week that I was done with all of this and why do I have to be the one to keep doing the bending and the twisting to adapt to all of this stuff that I am going through. You know, its not my choice to make. Its God's and I need to leave it to Him and get over it before it kills me. Its like grass saying to God, I only grow so I can get chopped of by the lawn mower so why do I have to continue to grow??? You do or you die thats why...
Woody cut the grass today...it was the sweetest smell and reminded me of summers that I used to know...Would that I give off a fragrance like that when I am cut down to size these days just bitter words pour forth like a flood. Thats got to change and the change started today...
Is that what this time of trial is all about, Lord. This season of desparation at times...If it is then I submit to it and all that it means.