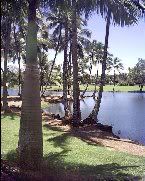 Name~ Hokule'a Kealoha

Short Bio~Hokule'a Kealoha is the Nom De Plume of a writer that formerly lived in Hawaii and is now living a life of adventure on the highways and byways of the American South . I am a Born Again follower of Jesus, as well as a wife, mother of cats and dogs,jeweler, entreprenuer, photographer and pilgrim...

Age~ Old enough to know better

Status~ Newly Single after 13 years of marriage,fur mom to the loving and devoted mini ShihTzu doggie Annabelle, born 6-11-2007 RIP 2-25-09, and the beautiful Abigail born 2-14-09

Hair Color~ natural brown/grey

Mood~ I ALWAYS have a mood, try me...

Loving~ Jesus, Hawaii, my furry friend, Abigail, my Pen Pals, Jewelry ,Blogging ,Writing anything,my Ipod,and being outdoors surrounded by my wonderful natural surroundings

Hating~ Boom Box Cars, Earspray, Abuse of Power,

Reading~













Books in Progress...








Just Finished Reading











Jesus, Divine Mercy ~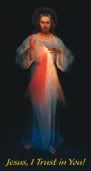 I Trust In You~

My Favorite Past Posts~Relive The Journey!~
2009~
















2008~


























2007~
















2006~
























2005~






































2004~
































2003~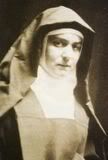 St. Edith Stein~Pray for Us

Religion Link List~






















Political Link List~









Arkansas Link List~
























Interactive Links~

Live WebCam Feed from the Mauna Lani Resort, Kohalla, Big Island of Hawaii


Click here for Aloha Joe!Live Hawaiian Music 24/7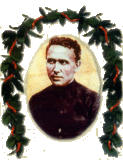 St. Damien of Molokai'i, Patron of Hawaii and the Outcasts among us, pray for us....




Hawaii Links~ ~





Technorotica for Blogging~




Join the Blue Ribbon Online Free Speech Campaign!





















Technorotica for Jewelers, and the Jewelry Trade~













July 03, 2004
Saturday Slant Week 15 Year 2
This weeks Saturday Slant is a fun one... Who would you want to be??? Check out this and other questions at
Pariah Burke's Blog
Your Life As A Cartoon
A freak electrical storm sucks you into your television--into a cartoon. Which cartoon character are you? How would you meet the cartoon character's daily challenges? In what way would you bring your own personality to the persona of the cartoon character?
Well, I am Lucy from Peanuts. In the flesh. Not too much tweaking here needed. Bold, assertive, always has the right answer yet you wonder how much of that is pure show. She does try to get some answers to her life's difficulties from Snoopy, who fills in for her at her little psychiatric booth but it hardly helps and there is always the 5 cents to pay. I paid for a friend in the form of therapy once. It helps for a while.... She plays baseball with the boys, and torments her little brother.(Yes, my brother cried like a girl and since I was going to get hit for it anyway I was merciless), and of course falls hopelessly in love with the wrong man...Schroder never cares for her as much as she cared for him...funny I had a man named Schroder in my life once, same thing...
I dont know that I would change Lucy. I think I would be a great fit. I feel for her and wish that she would find some tenderness and self acceptance in the midst of all that bravado...I sometimes wish that I could find it for myself as well...