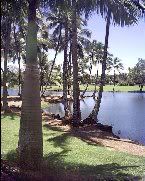 Name~ Hokule'a Kealoha

Short Bio~Hokule'a Kealoha is the Nom De Plume of a writer that formerly lived in Hawaii and is now living a life of adventure on the highways and byways of the American South . I am a Born Again follower of Jesus, as well as a wife, mother of cats and dogs,jeweler, entreprenuer, photographer and pilgrim...

Age~ Old enough to know better

Status~ Newly Single after 13 years of marriage,fur mom to the loving and devoted mini ShihTzu doggie Annabelle, born 6-11-2007 RIP 2-25-09, and the beautiful Abigail born 2-14-09

Hair Color~ natural brown/grey

Mood~ I ALWAYS have a mood, try me...

Loving~ Jesus, Hawaii, my furry friend, Abigail, my Pen Pals, Jewelry ,Blogging ,Writing anything,my Ipod,and being outdoors surrounded by my wonderful natural surroundings

Hating~ Boom Box Cars, Earspray, Abuse of Power,

Reading~













Books in Progress...








Just Finished Reading











Jesus, Divine Mercy ~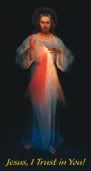 I Trust In You~

My Favorite Past Posts~Relive The Journey!~
2009~
















2008~


























2007~
















2006~
























2005~






































2004~
































2003~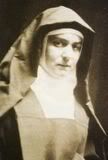 St. Edith Stein~Pray for Us

Religion Link List~






















Political Link List~









Arkansas Link List~
























Interactive Links~

Live WebCam Feed from the Mauna Lani Resort, Kohalla, Big Island of Hawaii


Click here for Aloha Joe!Live Hawaiian Music 24/7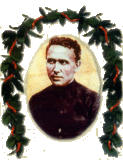 St. Damien of Molokai'i, Patron of Hawaii and the Outcasts among us, pray for us....




Hawaii Links~ ~





Technorotica for Blogging~




Join the Blue Ribbon Online Free Speech Campaign!





















Technorotica for Jewelers, and the Jewelry Trade~













August 06, 2004
Nationwide, the economic expansion of the 1990s has hidden the need for affordable housing. As a general rule of thumb, no more than 30 percent of annual income should be expended toward housing. Otherwise, other necessities such as food, transportation and medical care are difficult to afford. There is not a single city in the United States where a family with one full-time worker making minimum wage can afford fair-market rent for a two-bedroom apartment.
In fiscal year 2004, the Federal Government's Department of Housing and Urban Development set aside $2.3 billion in grants to fund Home Investment Partnerships, Self-Help Home Ownership and Homeownership Zone Programs all designed to bring federal resources to the state and local levels. Last month, HUD announced $780,000 in down payment assistance for first-time home buyers in Hawaii with grants up to $10,000 or 6 percent of the home purchase price. While much of the grant is pegged for Oahu home buyers, there is money available for Neighbor Island buyers who qualify. Call the Housing and Urban Development office at 800-374-3247 for more information.
This fall, the new Sheraton Keauhou Bay Resort & Spa will open in Kona. Hundreds of employees will be needed for the 522-room resort. Kohala Coast workers currently commuting from as far away as Hawaiian Ocean View Estates and South Kona might opt to apply at the new Sheraton in order to reduce their long drives. A job fair is scheduled for Aug. 7 and 8. The ripple affect of this may well be increased employment vacancies at the Kohala Coast resorts with few applicants to fill the positions.
With the encouraging news that the state is moving forward on a new lease for land beneath the Hawaii Naniloa Hotel, it is hopeful that investors can now be attracted there. Extensive improvements needed at the hotel on historic Banyan Drive could bring a small boost to Hilo's unemployment. It is widely accepted among community leaders (however) that a replacement for sugar in East Hawaii is not on the immediate horizon. The well-paying jobs associated with the development, construction and visitor industry booms in West Hawaii are just not trickling across Saddle Road to those in need of jobs in East Hawaii. Likewise, affordable housing found in East Hawaii is no where to be seen in West Hawaii.