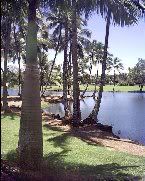 Name~ Hokule'a Kealoha

Short Bio~Hokule'a Kealoha is the Nom De Plume of a writer that formerly lived in Hawaii and is now living a life of adventure on the highways and byways of the American South . I am a Born Again follower of Jesus, as well as a wife, mother of cats and dogs,jeweler, entreprenuer, photographer and pilgrim...

Age~ Old enough to know better

Status~ Newly Single after 13 years of marriage,fur mom to the loving and devoted mini ShihTzu doggie Annabelle, born 6-11-2007 RIP 2-25-09, and the beautiful Abigail born 2-14-09

Hair Color~ natural brown/grey

Mood~ I ALWAYS have a mood, try me...

Loving~ Jesus, Hawaii, my furry friend, Abigail, my Pen Pals, Jewelry ,Blogging ,Writing anything,my Ipod,and being outdoors surrounded by my wonderful natural surroundings

Hating~ Boom Box Cars, Earspray, Abuse of Power,

Reading~













Books in Progress...








Just Finished Reading











Jesus, Divine Mercy ~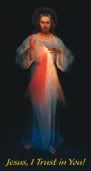 I Trust In You~

My Favorite Past Posts~Relive The Journey!~
2009~
















2008~


























2007~
















2006~
























2005~






































2004~
































2003~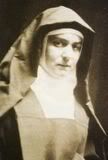 St. Edith Stein~Pray for Us

Religion Link List~






















Political Link List~









Arkansas Link List~
























Interactive Links~

Live WebCam Feed from the Mauna Lani Resort, Kohalla, Big Island of Hawaii


Click here for Aloha Joe!Live Hawaiian Music 24/7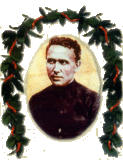 St. Damien of Molokai'i, Patron of Hawaii and the Outcasts among us, pray for us....




Hawaii Links~ ~





Technorotica for Blogging~




Join the Blue Ribbon Online Free Speech Campaign!





















Technorotica for Jewelers, and the Jewelry Trade~













August 01, 2004
Religion of Peace?
I wanted to try my new blog toy out and the maniacs in Bagdad gave me an opportunity.
MSNBC News Services
Updated: 5:52 p.m. ET Aug.01, 2004
BAGHDAD, Iraq - Coordinated blasts Sunday outside churches in Baghdad and Mosul killed 11 people and injured more than 50, the first attacks targeting the countrys Christian minority during the violent 15-month insurgency to oust U.S.-led forces in the country.
The blasts were part of a wave of violence Sunday across Iraq. A separate suicide car bombing outside a police station in Mosul killed five people and injured 53, and three roadside bombs in Iraq killed four, including a U.S. soldier, and wounded six, police said. A drive-by shooting north of Baghdad late Sunday killed three police officers and wounded three others.
The latest attacks came after a bloody night in Fallujah, where U.S. troops and insurgents waged battle, leaving 12 Iraqis dead and 39 others wounded.
The church attacks in Baghdad appeared to be car bombs. The two blasts exploded just minutes apart outside two nearby churches one Armenian and one Chaldean in the Karada neighborhood. Increasing violence has many Iraqi Christians leaving, or trying to leave, the country. Some are in neighboring Jordan and Syria waiting for calm; others still in Iraq have applied to leave.
We were in the Mass and suddenly we heard a big boom, and I couldn't feel my body anymore, I didn't feel anything, said Marwan Saqiq, who was covered in blood. I saw people taking me out with the wood and glass shattered everywhere.

A scene of devastation

Stunned Iraqis ran away from the scene at the Armenian church, holding their bleeding heads in their hands. Relatives raced to search for loved ones. Massive plumes of black smoke poured into the evening sky over the city as firefighters struggled to put out flames leaping from the front of the church and several blackened cars.
Roni George sat on the ground weeping after failing to find his father, mother and two brothers who were at Mass inside one of the churches during the blast.
I saw injured women and children and men, the churchs glass shattered everywhere. Theres glass all over the floor, said Juliette Agob, who was inside the Armenian church during the first explosion.
At a Chaldean church in the southern Baghdad neighborhood of Doura, a witness told Reuters a car raced into the parking lot and exploded as people were leaving a service.
U.S. military officials in Baghdad's Karada neighborhood said they found a third bomb in front another church that had not exploded. Karada is home to many of the city's Christians and many of its churches.
At nearly the same time, two blasts struck outside a church in Mosul and a third blast hit a bridge, Iraqi officials said.
A car bomb blew up next to Mark Bolus Church while worshippers were coming out of mass, said police Maj. Raed Abdel Basit in Mosul. Six cars were damaged, and parts of the church were burned. There was no immediate word on casualties.
Iraqi police and National Guard cordoned off the area. Fire engines and ambulances were seen racing to the scene.
Numbering some 750,000, Iraqs minority Christians were already concerned about the growing tide of Islamic fundamentalism, so long repressed under Saddam Hussein. Of the Iraqi Christians, the majority are Chaldean Roman Catholic, the rest Syrian Catholic, Syrian Orthodox and Assyrian. Most live in Baghdad and its outskirts and some dwell further to the north.
Islamic radicals have warned Christians to shut down their liquor stores and have turned their sights on fashion boutiques and beauty salons.
What are the Muslims doing? Does this mean that they want us out? asked Brother Louis, a deacon at the Our Lady of Salvation, as he cried outside an Assyrian Catholic church. Those people who commit these awful criminal acts have nothing to do with God. They will go to hell.

Arab States demand withdrawl
Key U.S. ally Saudi Arabia reiterated Sunday that U.S.-led coalition forces should leave Iraq, to be replaced by Muslim troops. Any Muslim and Arab deployment to Iraq must also have Iraqi consensus and operate under a United Nations umbrella, said Saudi Foreign Minister Prince Saud al-Faisal.
After talks with Arab League Secretary-General Amr Moussa, al-Faisal told reporters his countrys proposal, revealed last week, also stipulates that the United Nations oversee the political process in Iraq including elections for a new Iraqi government: These wont be fighting or invading troops but to help serve the Iraqi people so that they return to a normal life. This would also require that coalition forces withdraw from Iraq.
Despite last months transfer of sovereignty from the U.S. occupation authority, the campaign of violence waged by insurgents since the fall of Saddam has not waned. About 160,000 coalition troops, mostly Americans, remain in Iraq.

The Associated Press and Reuters contributed to this report.


This is the future of Iraq without the Coalition forces....
This my friends is the true face of the islamic "faith" a cult of violence and death. This is the true intentions of a organization that says it allows religious freedom... the freedom to embrace its beliefs and values, or leave the country or lose your life...No exceptions
And its comming to a mosque near
YOU!