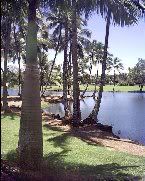 Name~ Hokule'a Kealoha

Short Bio~Hokule'a Kealoha is the Nom De Plume of a writer that formerly lived in Hawaii and is now living a life of adventure on the highways and byways of the American South . I am a Born Again follower of Jesus, as well as a wife, mother of cats and dogs,jeweler, entreprenuer, photographer and pilgrim...

Age~ Old enough to know better

Status~ Newly Single after 13 years of marriage,fur mom to the loving and devoted mini ShihTzu doggie Annabelle, born 6-11-2007 RIP 2-25-09, and the beautiful Abigail born 2-14-09

Hair Color~ natural brown/grey

Mood~ I ALWAYS have a mood, try me...

Loving~ Jesus, Hawaii, my furry friend, Abigail, my Pen Pals, Jewelry ,Blogging ,Writing anything,my Ipod,and being outdoors surrounded by my wonderful natural surroundings

Hating~ Boom Box Cars, Earspray, Abuse of Power,

Reading~













Books in Progress...








Just Finished Reading











Jesus, Divine Mercy ~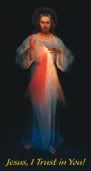 I Trust In You~

My Favorite Past Posts~Relive The Journey!~
2009~
















2008~


























2007~
















2006~
























2005~






































2004~
































2003~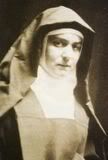 St. Edith Stein~Pray for Us

Religion Link List~






















Political Link List~









Arkansas Link List~
























Interactive Links~

Live WebCam Feed from the Mauna Lani Resort, Kohalla, Big Island of Hawaii


Click here for Aloha Joe!Live Hawaiian Music 24/7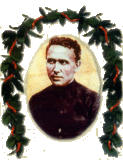 St. Damien of Molokai'i, Patron of Hawaii and the Outcasts among us, pray for us....




Hawaii Links~ ~





Technorotica for Blogging~




Join the Blue Ribbon Online Free Speech Campaign!





















Technorotica for Jewelers, and the Jewelry Trade~













March 15, 2005
Honey... Where DID We Park The Car???
More mystery flowers...photo taken along the side of the road near Hilo
In honor of Woody's return to anti civilization I give you this bit by Ron Reagan on dealing with airport parking. I can see a glimpse of the "Great Communicator" finding humor in the ordinary and somewhat perverse. Hope some day he changes his mind on some of his views but until then we can pray and wait. I laughed out loud at this...
"Just what you need after a long flight..." by Ron Reagan, for MSN


Youve gone on a trip, parked your car in an airport lot and carefully noted the location with the help of those ubiquitous signs, you know the ones, they usually feature some combination of letters and numbers to help you find your way back to your vehicle.

Now, days, even weeks later, youre back. Its late or perhaps very early. Youve just spent an obscene amount of time wedged into an airline seat that was apparently designed for a hamster. All you've had to eat for the last seven hours are tiny bags of rancid nuts and the occasional mini cup of imitation juice. Your joints ache, your stomach is launching its own intifada, your mind is befogged. At this lowest of moments, you face your greatest challenge... locating your car.

Memory alone clearly wont cut it. You can no longer remember your kids names. Truth is, you're not sure anymore that you have kids. Facing a vast sea of automobiles, you begin to panic. Fortunately, stuffed into a pocket...there it is...a scrap of paper inscribed 9E, your lifeline.

This is more or less the story of Kim and Perry Baker who returned to the Portland International Airport in Oregon Thursday from a trip to Arizona. Among more than 4,200 cars spread over fifty acres, 9E was their spot. They were almost home.

Almost. One little hitch... while they were gone, seemingly in an act of sheer perversity, the airport had switched the parking lot signs. 9E was now I4.

"I feel like I'm in a big joke", was Kim's reaction.

Well Kim, it's a joke that'll just get funnier and funnier. Thousands of travelers will return over the next days completely unaware that they're heading into a Candid Camera sketch from hell.

The airport blames the sign company. A sign company employee offered this... "It could have obviously been facilitated in a better manner." Well, yes.

On the bright side, though, these folks aren't in charge of air traffic control.

Maybe they should install a new sign at the entrance to the airport..."Happy Early April Fool's Day."
Woody had an experience like this when we first were seeing each other in 1994. He took a trip to Vegas and left his beautiful cherry 1984 Mazda RX7 in the airport parking lot of the Ontario California airport. Unbeknown to him the Santa Fe container loading ramp is a few miles down the road and literally hundreds of cars in the county have gone missing, loaded up by theves and shipped to God knows where to be given new identities at undisclosed locations most likely Mexico. He and his friend walked around the dark parking lot for two hours before realizing "DUH!!!!" "Heather" (long story about that too) had been carnapped. The airport security supplied Woody and the San Bernadino County Sheirff a lovely film of "Heather" tail lights a flashing beating it out of the parking lot after paying the parking fee. Small change compaired to what she fetched on Juan's Midnight Auto Sales lot. We now rent cars for the day to drop off at the airport..., or have arrangements made... Funny that sort of thing goes on here in Hilo too and this is an island...
More later!