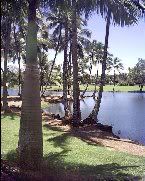 Name~ Hokule'a Kealoha

Short Bio~Hokule'a Kealoha is the Nom De Plume of a writer that formerly lived in Hawaii and is now living a life of adventure on the highways and byways of the American South . I am a Born Again follower of Jesus, as well as a wife, mother of cats and dogs,jeweler, entreprenuer, photographer and pilgrim...

Age~ Old enough to know better

Status~ Newly Single after 13 years of marriage,fur mom to the loving and devoted mini ShihTzu doggie Annabelle, born 6-11-2007 RIP 2-25-09, and the beautiful Abigail born 2-14-09

Hair Color~ natural brown/grey

Mood~ I ALWAYS have a mood, try me...

Loving~ Jesus, Hawaii, my furry friend, Abigail, my Pen Pals, Jewelry ,Blogging ,Writing anything,my Ipod,and being outdoors surrounded by my wonderful natural surroundings

Hating~ Boom Box Cars, Earspray, Abuse of Power,

Reading~













Books in Progress...








Just Finished Reading











Jesus, Divine Mercy ~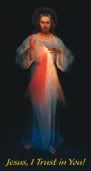 I Trust In You~

My Favorite Past Posts~Relive The Journey!~
2009~
















2008~


























2007~
















2006~
























2005~






































2004~
































2003~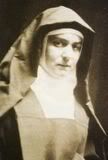 St. Edith Stein~Pray for Us

Religion Link List~






















Political Link List~









Arkansas Link List~
























Interactive Links~

Live WebCam Feed from the Mauna Lani Resort, Kohalla, Big Island of Hawaii


Click here for Aloha Joe!Live Hawaiian Music 24/7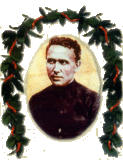 St. Damien of Molokai'i, Patron of Hawaii and the Outcasts among us, pray for us....




Hawaii Links~ ~





Technorotica for Blogging~




Join the Blue Ribbon Online Free Speech Campaign!





















Technorotica for Jewelers, and the Jewelry Trade~













March 16, 2005
The main contender.
Camelot Lakes Sarasota 028
this is a 1400sq ft estate sale step child that can be had for as little as 20K. At the very back of the Camelot lakes subdivision this home is a steal I love the palm that looks like a pineapple Both of think this is a sign...

you can see it
here at Carols site
There is a lot of other good stuff on the site as well
We got the word that this poor thing has been on the market for ever and the people just want to be done with it. I think it has a lot of potential. If we want to mess with it. Woody is thinking of doing it even of only for the possible investment of it. Rent it out to snow birds ect... Well we shall see. I have two main concerns. One it is at the back of the park... so.... will this limit us mentally from going to the pool and the gym? (which we need I have gained yet another 10 lbs... OMG I am going to explode!!!!) And the back of my coach is only 25 feet from the back fence of another subdivision and their backyards. Am I going to be subjected to nasty ghetto boom box throb from parties ect??? Working band? I am so paranoid... We can only hope not.
The good thing about this is that I can garden back there. The park doesnt care as long as I care for what ever I dig up for planting are and its within my lot area.... and dont add to the over all headache of maintanance. Cool, I shall go for it and love it. I have missed growing things..