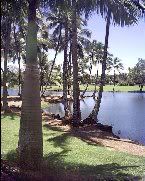 Name~ Hokule'a Kealoha

Short Bio~Hokule'a Kealoha is the Nom De Plume of a writer that formerly lived in Hawaii and is now living a life of adventure on the highways and byways of the American South . I am a Born Again follower of Jesus, as well as a wife, mother of cats and dogs,jeweler, entreprenuer, photographer and pilgrim...

Age~ Old enough to know better

Status~ Newly Single after 13 years of marriage,fur mom to the loving and devoted mini ShihTzu doggie Annabelle, born 6-11-2007 RIP 2-25-09, and the beautiful Abigail born 2-14-09

Hair Color~ natural brown/grey

Mood~ I ALWAYS have a mood, try me...

Loving~ Jesus, Hawaii, my furry friend, Abigail, my Pen Pals, Jewelry ,Blogging ,Writing anything,my Ipod,and being outdoors surrounded by my wonderful natural surroundings

Hating~ Boom Box Cars, Earspray, Abuse of Power,

Reading~













Books in Progress...








Just Finished Reading











Jesus, Divine Mercy ~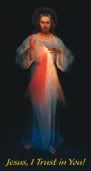 I Trust In You~

My Favorite Past Posts~Relive The Journey!~
2009~
















2008~


























2007~
















2006~
























2005~






































2004~
































2003~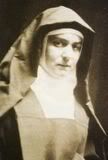 St. Edith Stein~Pray for Us

Religion Link List~






















Political Link List~









Arkansas Link List~
























Interactive Links~

Live WebCam Feed from the Mauna Lani Resort, Kohalla, Big Island of Hawaii


Click here for Aloha Joe!Live Hawaiian Music 24/7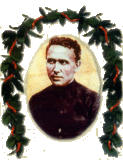 St. Damien of Molokai'i, Patron of Hawaii and the Outcasts among us, pray for us....




Hawaii Links~ ~





Technorotica for Blogging~




Join the Blue Ribbon Online Free Speech Campaign!





















Technorotica for Jewelers, and the Jewelry Trade~













August 25, 2005
The New Civil War ?
closeup of Confederate Artillery Line near the Leetown Battlefield, Pea Ridge National Military Park and Battlefield Pea Ridge Arkansas...
I wonder, if on that winter's day
Were thinking men around?
That saw cruel ironic twist
At their Brother's bugle sound?

To preserve the Union Border,
Was the mission on that day
A family's son or brother
was the bitter price to pay...
I fear that the new Civil War is brewing. Its between "haves and have nots", Legal and illegals battling it out for necessary services. In some places it already is a "us against them" battle. In Arkadelphia, AR, a chicken processing plant was raided and over 100 illegals were arrested. People that saw it cheered...
In the papers there were complaints that these people were home owners, paid taxes and mortgages, and were valued members if the community, but others said that these people are bringing crime and drugs into their quiet community. Loud music and 25 people to a house are the complaints. "We didnt have a school over crowding problem untill they came...I dont care if they were born here, these kids are as illegal as their parents and need to be shipped back to where ever they came from..."
There is big time anger over this here, Serious stuff.
I agree that the problem is complex, but it is one that we must deal with.
I take up this cry as a number of great bloggers have written great post lately and I wanted to share them with you
First a long but important post that is moving throught the blogosphere from Mark in Mexico called "
the last word on Mexico
" He shares a lot of cultural insights on this complex problem.
My friends
Eric at the Fire Ant Gazette
(
his post here
) and
Cowtown Pattie at Texas Trifles
(
her post here
) are doing some great writing regarding the huge influx of illegals into their great state of Texas. Texas and California are coveted by Mexico and this take over by attrition must be stopped.
As I was house shopping in Texas, I noticed the work gangs building ornately beautiful houses, that were priced very cheaply. I came to the realization that slave labor of any sort is vile, and that those cultures that are built on such labor will fail. We have many many examples, Babylon, Greece, Rome, Fuedal Europe, The Antebellum South, Communism, and God willing, the cursed Islam. Slave holding nations fail... and so do companies that skip the I-9 and hire illegal workers...
I will repeat the post here. and may God give us the backbone to seal up the borders and tell these petty tyrants that they need to use the oil money that they get for the good of their people and we wont be running their welfare programs anymore. Period.
Exerpt from the
May 2005 post "Rome Wasn't Built With Union Labor
"
Illegal Immigration... Oh I can hear it...." Hoku why do this? Just write about the Great Journey and leave the moaning to Bill O'Reilly but I want to write about it because this issue has a direct impact on the Great Journey...

We Woody and I are astounded at the building...It amazing it really is... Buildings, great and small, Miles of new tract homes, many with ornate brickwork, and hand cut stone work in the kitchens baths and exteriors. Many have hand plastered and detailed ceilings and archways...Even one of the malls near our hotel has ornate plasterwork with stautary and a facade remenisicant of the palace of Granada in Spain. The most basic of new homes has all of this sort of thing which made me run not walk to this 1990's ranch with low ceilings and wide PLAIN windows in a established retirement community... When I say basic house, Im talking a 1500 square foot 3 bedroom two bath, no yard to speak of... some no landscaping but you can have that for a small amount that made me gasp for its cheapness. These homes start in outlying areas as low as 80,000, to the 150,000 for a great view and more squarefootage...

Its not just Texas, but Arkansas too. We looked at 50 or so houses and much of the new constrution was like this... Near the XNA as the Northern Arkansas Regional Airport...(which is a great airport) Huge hotels are rising out of farmlands, creating new cities almost overnight...

We saw the work gangs finishing exteriors at Del Lago at Lake Conroe,Texas and in Rodgers Arkansas, as far as the eye can see farms are being cleared by dark skined men in work gangs, and the brickwork and new landscaping going in.

The New South being built on the back of illegal labor. When I said this to Woody in a hush hush voice he scoffed at first. But this former labor union steward looked again and later as we were going back to our lodging agreed and said that you have to count So Cal as a part of the South as we always do because it is very much like that...We always knew that Big Agrabusiness was fueled by migrant/illegal labor, and that was always the way... But this is something else and for the first time it bothers me and him with regards to our future home and location.

It bothered me in the 90's as I worked in the Intermodal/Transportation business when I knew that the freight was being transloaded by guys here illegally and the drivers were sleeping in their trucks so they could send more money to the family in Mexico and beyond... The place I was working for stated that they paid the "going rate" but I wondered about it...

I love our President but this is the one thing I have against him. He has done NOTHING to secure the borders and protect us from this invasion. In this post I have not brought up all of the financial issues and the crime issues... (The official I spoke to in the Galveston mayor's office honestly told me that 80 percent of the violent crimes charged there were commited by illegals from "Latin America" This was also true for Florida as we looked into this. I dont have the stats in front of me, but it is very scary to think of this situation getting worse and worse...)

Lest you think me a bigot, let me remind the readers that I am of Hispanic heritage, and proud of it... but my Father's mother came here legally, as a child to live with business associates of the family and be educated here. My Father's father was of English and Welsh decent and his Grandmother emmigrated to California a war widow with three small children...(That is a long story and one that you will enjoy, someday I will post that. I come by a lot of my spirit and impetuous nature from that lady, or so my father would tell me.)

I have to agree with the calls for a more stringent Border patrol, and yes the use of troops if needed. It will drastically effect the economy of this area, but it will also be better for the government as a whole. You may get a cheap gardener or housemaid, but you pay for it in taxes going out. The money you pay them doesnt stay here to help the economy of your state, it goes out of the country in a drain that is harmfull to us as well as the state of origin... It makes a colony of counties like Mexico, who now depend on these dollars for the major part of the national gross income. (who'd of thought that the money being sent home by those drivers, maids and bricklayers surpasses oil as the cheif source of revenue for Mexico. I think its tragic that President Fox cannot use the vast resources of his truly rich nation like Mexico to help people so they dont need to try to come here...)

Until the nations that refuse to help themselves out of the poverty that generates migration, then nothing that the US does will matter. We do not have to have cheese cloth borders to be good citizens of the world, nor are we somehow bigots and racist for wanting National Security. This is a problem that has deep roots and wont be solved in a day, but it needs to be solved, because to continue creates a society that is not free, equal or moral, and certainly not just...
As things stand there is no justice possible with things left as they are..."Will We The People" have to one day defend our borders and fight for our very existance as a nation. Will we fight each other over this issue as Mexican Americans have to decide whose side they are on? Will states pull out of the Union over this... its possible... People are red hot mad about this and the problem is not going to go away. We ignore it at our peril.