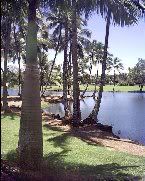 Name~ Hokule'a Kealoha

Short Bio~Hokule'a Kealoha is the Nom De Plume of a writer that formerly lived in Hawaii and is now living a life of adventure on the highways and byways of the American South . I am a Born Again follower of Jesus, as well as a wife, mother of cats and dogs,jeweler, entreprenuer, photographer and pilgrim...

Age~ Old enough to know better

Status~ Newly Single after 13 years of marriage,fur mom to the loving and devoted mini ShihTzu doggie Annabelle, born 6-11-2007 RIP 2-25-09, and the beautiful Abigail born 2-14-09

Hair Color~ natural brown/grey

Mood~ I ALWAYS have a mood, try me...

Loving~ Jesus, Hawaii, my furry friend, Abigail, my Pen Pals, Jewelry ,Blogging ,Writing anything,my Ipod,and being outdoors surrounded by my wonderful natural surroundings

Hating~ Boom Box Cars, Earspray, Abuse of Power,

Reading~













Books in Progress...








Just Finished Reading











Jesus, Divine Mercy ~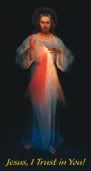 I Trust In You~

My Favorite Past Posts~Relive The Journey!~
2009~
















2008~


























2007~
















2006~
























2005~






































2004~
































2003~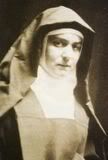 St. Edith Stein~Pray for Us

Religion Link List~






















Political Link List~









Arkansas Link List~
























Interactive Links~

Live WebCam Feed from the Mauna Lani Resort, Kohalla, Big Island of Hawaii


Click here for Aloha Joe!Live Hawaiian Music 24/7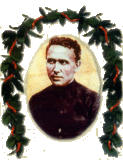 St. Damien of Molokai'i, Patron of Hawaii and the Outcasts among us, pray for us....




Hawaii Links~ ~





Technorotica for Blogging~




Join the Blue Ribbon Online Free Speech Campaign!





















Technorotica for Jewelers, and the Jewelry Trade~













September 22, 2005
For Posterity's Sake
the Quilt, bought at a yard sale in Bella Vista AR- The quilt and the funky little lamp (I have a pair, they are adorable) I bought to decorate the shabby little room I slept in at the rental...
"The Quilt...why yes, its old, the homeowner was in her 80's and her grandmother made it for her mothers wedding, thats what she said. Yes she was very proud of it, had displayed it on her guest bed. Yes its a bit stained...lovingly used...I know I know the dear thing never bought anything, the house looked like a antique shop... I know the quilt is cheap, here have the matching sheets. She only wanted a few dollars for them and was selling her things to raise money for her charity,and so her grand kids wouldnt have to deal with it all. Moving into Concordia...thats the assisted living home you know. Cook and clean for you have a nurse on staff. She deserves the attention after doing for herself her whole life. She has the money and why not...""My Mom and Dad... didnt do anything other than work, Dad had his golf, Mom took me to all my things, scouts and music lessions, ball games... Mom didnt work until I went into the Service...Worked 20 years till she was 75. Saved it all. Dad was a butcher, union job. Paid ok for the times. Used cars only and no credit ever for them. Never borrowed against the house and paid off the 30 year note in 10...all 9500.00 of it.Yeah sold the house for over 200 thousand after Mom died. They had pensions and savings...I have never had a job that had a pension. Never really learned to save. Mostly havent had the opportunity. I wonder what will happen when we get old?""You cant leave me here. They treat me like a prisoner."
"Mom, Im sorry, but I cant do anything about it."

There never was enough money in our home, between the things that my parent wanted to have and the things they could have done without. My Father forced to retire early in his prime working life really condemned us to a less than middle class standard of living. Al of their efforts went into caring for him in his illness, and there was little left.When the time came for my Mother to go into a full time care facility, for some reason she thought that the better assisted living place HAD to take her. She ended up in a clean but understaffed and totally section 8 populated nursing home. One of our last exchanges went like this...but who has the money???

and my end will be no different... The average wage I have earned in my lifetime is 8.96 per hour... how do you save or get ahead on that?...
This post isnt about retirement, but it is in a way. I do believe that our generation is not going to get the option of "retirement" as have previous generations have by reason that our worth, our earnings are being consumed, not by the ravaging inflation that crippled many of our parents, but by house prices and rent costs and the staggering costs of health care, and insurance... by 25,000.00 family cars that are that expensive because of over development and advertising rather than prodution and sales costs. (I was shocked when I went to buy a car a few months ago, the last two cars I bought were in 1991 and 1996 and were less than 10,000 each used)
Also there are hidden costs that we dont even see...
There is the incredible "Myth of Overspending". In this
Boston Review article by Elizabeth Warren and Amelia Warren Tyagi
, They explore this highly politically charged myth that has led to sweeping changes in the bankruptcy laws that protected the poor and middle class and gave a fresh start to millions. I am one of those. In 1996 as my health was deteriorating and my doctors wer cautiously giving me six to eight months to live, a lawyer who was looking at some financial difficuties my husband was in with his ex wife advised me to file, to give me some peace of mind and a rest from the fear that not working or dying would leae Woody with the debts of a huge wedding and a remodel of MY house,which we couldnt sell at that time in a crummy market. The judge noted that I had never missed a payment up until the day I filed, and was compassionate. Home Depot and Sears even sent me thank you letters for not dragging it and best wishes for my recovery...
As you can see once I let go of my precious credit I recovered. God was teaching me something I think...
The other thing that has caused the difficulty is for those of us that are not college grads or havent made it in the working world life is hard. $7.00 per hour is considered a good wage in places all over this country. Well, I have been earning that same amount at many jobs since I was 18, that is since 1980. Throughout much of the nation wages are stagnant and have been for 30 years. Only the Minimum wage keeps them from falling even more. If you count the illegal labor that I think keeps servers and fruit pickers from earning an amount commensurate with the back breaking work that is another reason America is going broke.
I used to think it was just Hawaii, but I am seeing it everywhere. Families not making it. No help from anyone. Its a national disaster that makes hurricanes small in comparison and help is needed now. Debt relief, and laws changed to protect the consumer not the bank. Its needed today
Unfortunatly, I have no posterity to leave anything to. Just my cats and Arkansas doesnt allow for that. Just as well. But for the sake of the future, we need to think and plan somehow... Its not going to improve at this rate.
Hat Tips Cowtown Pattie at
Texas Trifles
and the dudes at
2Blowhards