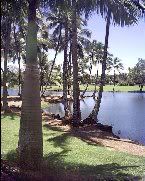 Name~ Hokule'a Kealoha

Short Bio~Hokule'a Kealoha is the Nom De Plume of a writer that formerly lived in Hawaii and is now living a life of adventure on the highways and byways of the American South . I am a Born Again follower of Jesus, as well as a wife, mother of cats and dogs,jeweler, entreprenuer, photographer and pilgrim...

Age~ Old enough to know better

Status~ Newly Single after 13 years of marriage,fur mom to the loving and devoted mini ShihTzu doggie Annabelle, born 6-11-2007 RIP 2-25-09, and the beautiful Abigail born 2-14-09

Hair Color~ natural brown/grey

Mood~ I ALWAYS have a mood, try me...

Loving~ Jesus, Hawaii, my furry friend, Abigail, my Pen Pals, Jewelry ,Blogging ,Writing anything,my Ipod,and being outdoors surrounded by my wonderful natural surroundings

Hating~ Boom Box Cars, Earspray, Abuse of Power,

Reading~













Books in Progress...








Just Finished Reading











Jesus, Divine Mercy ~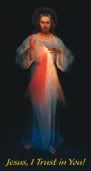 I Trust In You~

My Favorite Past Posts~Relive The Journey!~
2009~
















2008~


























2007~
















2006~
























2005~






































2004~
































2003~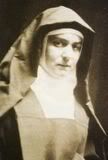 St. Edith Stein~Pray for Us

Religion Link List~






















Political Link List~









Arkansas Link List~
























Interactive Links~

Live WebCam Feed from the Mauna Lani Resort, Kohalla, Big Island of Hawaii


Click here for Aloha Joe!Live Hawaiian Music 24/7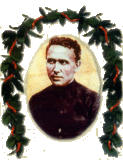 St. Damien of Molokai'i, Patron of Hawaii and the Outcasts among us, pray for us....




Hawaii Links~ ~





Technorotica for Blogging~




Join the Blue Ribbon Online Free Speech Campaign!





















Technorotica for Jewelers, and the Jewelry Trade~













February 22, 2008
The Most Important Words

Mapping out the shop
Woody and I are laying out the new Jewelry Repair Shop. Using toilet paper, we measure and lay out where cases and partitions will stand. Carefully so as not to stretch the tissue or disrupt the work so carefully done, we walk around and over the lines. As we adjust the lines we measure and remeasure again. One such measurement involved crossing over quite a bit of the work. I am writing down a dimension and I hear the tape measure moving. I look and the lip like end was catching and dragging all of the lines spoiling the careful work. I yell for Woody to please stop. He does but snaps "just pick it up" I do and move the measuring tape over the tangled pile and then frantically try to rearrange everything again where it was. I am so angry at him I cant see straight.
"Couldn't you wait just a moment until I wrote that down? I would have helped you and I would have to redo all of this..."
He stands there not helping not doing anything. I then ask him,"Aren't you going to apologize?"
He says "What for?" "I didn't do anything wrong and see no need for it"
Flabbergasted I said " You just messed up hours of work needlessly and upset me, caused needless stress and work for me and were a jerk in the process, say you are sorry and be a man about it."
"I'm not going to apologize. This isn't a big deal, so what if you have to bend over and redo everything, see you are nearly done and its OK."
" You are unbelievable,mean and very rude, just do it..."
Woody looks at me stone faced..."I'm not...you and your stupid constant apologies make me sick. You do it not to be polite but because you come from a abusive past and are a doormat. I am not your doormat, and I am not going to say I'm sorry."
At this point I am so mad..."This is proof of how low bred you really are. You were never taught proper manners, and you act like you are a little prince that everything you do in life is OK. Its one of the reasons you can't keep a job,your actions are so rude and you talk this way. Manners, like saying "please""thank you"and "I'm sorry" are the grease that lubricates the wheels of civilization, and are not the sign of a doormat...
I grew up in a difficult home. This is true. My parents had a lot of issues, but I will say this this for them, they insisted on good manners and good behavior. My Father in particular was a stickler for this. When he married the family (and that was how it truly was) prior to my Mother, the three kids were little hellions. Dad sat with each one in turn at the table training them in the proper use of a knife and fork and how to behave. The reward after a three month intensive effort was a night out on the town in Los Angeles where they lived. Years later the two boys who had been 7 and 9 at time of this transformation came to visit my Mom and Dad. They were both carrier military officers, one in the Marines and the other in the Air force. They both said that without the intervention of my Father and the civilizing influence of that summer (Dad was married to their mother only a short time, when she left him for another man)they would not have been able to become the men they became eventually.
For my brother and I it was best behavior at the table either at home or out in public. My parents liked to eat out and I remember that we were complimented often. "Please" "Thank You" and "Excuse Me" were natural parts of speech. At home we used courtesy even when we were teen age rs and fighting with the folks over the usual issues. We stood when adults came to visit and knew how to make conversation. My Mother took us to church meetings and other adult events without any concern about our deportment. This was without being treated "like a doormat" but I see it as a respect they had for us and vice verse. My parents would knock on our closed bedroom doors and to my knowledge never listened in on a phone conversation or read my journals. My Father could be dead drunk, but he would stand up and ask to assist when my mother came home from work, and at the end when his mind was failing, would apologize for making a mess, or forgetting to write down a phone message.
Woody wasnt raised this way. I think that he wasnt included in adult conversation when his parents talked in the tiny living room of their home after his father came home after a long days work. He doesnt think they ever had a meaningful conversation in front of him.He tells me of having his own little tray in front of the TV while his parents ate in the other room. This is still his preferred method of eating and I think I have served only a handful of meals in our dining room. Being an only child, he didnt have to interact or share and unlike my fairly social parents, who due to my mother's well known music ministry, had lots of social engagements.My father, for health reasons couldnt go to a lot of them, but we kids went and some of Christian music's luminaries came to our home to rehearse for programs, much to our family's delight. This required good behavior on our part as kids...not to worry that was the usual thing in our home, not the exception.
Both my Mother and my Father came from homes that were run the same way. I must admit that my Father with tyrannical Aunt Agnes and Uncle Aurthur (Aunt Jean's parents) was likely abused into a more rigid sort of civilized behavior, but something tells me that he would have been like that anyway. Blood will tell and that era was so much less permissive. My Mother came from less exalted stock, and I dont think life was quite as disciplined as my father's...but her father was a lay preacher and her mother was also heavily involved in church work. They were not educated but I get the feeling that they were reared in the manners and deportment of the day. Boys opened doors for girls and you allowed others to be served from a passed bowl before you served yourself. The kids all six of them, were lined up on the second pew from the front so while "Daddy" led the singing and "Mom" played the piano, they could be watched and woe to the one that misbehaved... or so the story goes.
I think that what I am writing is pretty standard for a child raise by parents of the "Greatest Generation" Since the 1950's there hes been a rapid deterioration in manners of all types. In the late 50's and early 60's deportment classes were in vogue, and are making a comeback today!Woody went to a local park program as a 12 year old that taught deportment. and ballroom dancing. This is where he met the man that 35 years later introduced us but that is another story) So for him to say that he cant be polite is just crazy. He knows how it is supposed to go.
True, I have a toungue like a razor and use it often. Too often. It is the only way to get his attention sadly, and I hurt worse than he does when I whip out a harsh word, a cutting trivializing name, or a cruel retort. I know better as well. The Bible says "Death and Life are in the power of the toungue, and those who love it shall eat its fruit..." Proverbs 18:21. I am speaking death into the already dead and dying relationship. I try to remember the words of life..."I Love You" "I appreciate you" "Thank You". And most of all,I try to pray allowing God to be the one to speak to Woody HIS words of life, and to work out our situation. Its hard to do but the right thing. Those most important words of life are necessary and hopefully I can be gracious in the face of borishness and trivilaizing behavior
Labels: Business start up, Faith, Family History, Woody