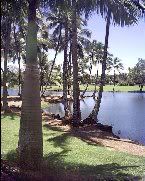 Name~ Hokule'a Kealoha

Short Bio~Hokule'a Kealoha is the Nom De Plume of a writer that formerly lived in Hawaii and is now living a life of adventure on the highways and byways of the American South . I am a Born Again follower of Jesus, as well as a wife, mother of cats and dogs,jeweler, entreprenuer, photographer and pilgrim...

Age~ Old enough to know better

Status~ Newly Single after 13 years of marriage,fur mom to the loving and devoted mini ShihTzu doggie Annabelle, born 6-11-2007 RIP 2-25-09, and the beautiful Abigail born 2-14-09

Hair Color~ natural brown/grey

Mood~ I ALWAYS have a mood, try me...

Loving~ Jesus, Hawaii, my furry friend, Abigail, my Pen Pals, Jewelry ,Blogging ,Writing anything,my Ipod,and being outdoors surrounded by my wonderful natural surroundings

Hating~ Boom Box Cars, Earspray, Abuse of Power,

Reading~













Books in Progress...








Just Finished Reading











Jesus, Divine Mercy ~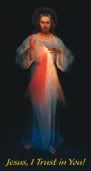 I Trust In You~

My Favorite Past Posts~Relive The Journey!~
2009~
















2008~


























2007~
















2006~
























2005~






































2004~
































2003~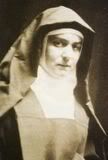 St. Edith Stein~Pray for Us

Religion Link List~






















Political Link List~









Arkansas Link List~
























Interactive Links~

Live WebCam Feed from the Mauna Lani Resort, Kohalla, Big Island of Hawaii


Click here for Aloha Joe!Live Hawaiian Music 24/7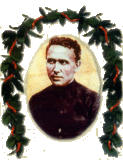 St. Damien of Molokai'i, Patron of Hawaii and the Outcasts among us, pray for us....




Hawaii Links~ ~





Technorotica for Blogging~




Join the Blue Ribbon Online Free Speech Campaign!





















Technorotica for Jewelers, and the Jewelry Trade~













August 16, 2006
Peaches to Winnipeg
apple orchard near Bentonville...
bossman and Big Bossman are talking at bossmans cube next to mine....
"Yes the peach packing has begun in Kingsford, CA..." "No, canned, can you imagine what it takes to truck fresh ripe peaches from CA to Wisconson?"...
..."Yes, I can..." I say softly to myself as the thought of peaches and truckdrivers brings a memory to the surface long forgotten...
The year is 1973...the Vietnam War is winding down, at home the Oil Embargo follows fuel price regulation that allowed for deregulation of the transportation industry...I knew a little about this but then I was an overly thoughtful 11 year old that read the papers, and thought that I knew what was going on in the world.

My passions at the time were intertwined with the life of my best friend, her horse, and her father's occupation, he was an independent gypsy trucker...one of the last of a dying breed. His life seemed hard but he was paid go go places and see things that I had only dreamed of...

That year, TV glorified the Gypsy trucker on the small screen by running the short lived but critically acclaimed Show "Movin'On". The brain child of star Claude Akins and based on a song by Merle Haggard, it depicted the life lifelong driver Sonny and his shotgun, former law student Will...In typical fashion, Sonny and Will drove their way throught the trials of trucking life, always seeming to come out on top every week.

One night when all of my family was gathered around the TV, a rare occurance at our house and a tribute to the appeal of the show, we were all watching "Movin' On". My parents had mixed feelings about my relationship with my friend and my desire to take on the trucker's life, but they really liked the show...

That night Sonny and Will were trying to pick up a load out of Atlanta and are sitting in a terminal watching drivers for big companies, driver who lease their tractors and basically work for someone else getting work and they are well...starving. It turns out that the owner of the place is an old friend who turns Sonny on to his customer, a large fruit grower in the area...

Will and Sonny meet with the Grower who says that he has to go with the big guys because the independents are not reliable, the equipment is not maintained and frankly, consistancsy is the name of the game... but he has a contract to award, the peach crop is ripening and he has a customer in Winnipeg, Canada that he is contracted to supply. This is a lucrative lane and Sonny tries to convince the man that he can do it... Having consistant work will mean regular maintanace on the tractor, payments on credit lines for fuel and a real life for the guys... The Grower feels he needs proof that they are as good as the "Big Carriers" So he sets up a race between a team of drivers from the Big Carrier, and Sonny and Will. The first team to get the load of ripe peaches in good condition to Winnipeg will get the contract.

Will and Sonny borrow money against the tractor to pay for fuel, last minute repairs and to lease a refrigerated trailer. There was no money to pay for insurance on the load. Any spoilage would be considered their fault because the refrigerated trailer is their responsibility to have regulated and maintained, and insurance is usually taken out by firms to cover loss. Gypsies often cannot afford such coverage.

They get loaded and the race is on. the summer heat is stifling, and there is fear on both teams of spoilage. Will and Sonny realize quickly that their fuel bill is climbing with every mile. Every dime goes into the fuel tank, and they dont eat. Every mile is frought with difficulty...

Will wants to open the reefer and check it, Sonny is concerned that precious cool air will escape and the hot humid air that would get into the reefer would hasten the demise of the delicate fresh peaches

They arrive on time in Canada, a four day run, and ahead of Big Trucker by just a few minuntes... The owner of the firm is there, waiting, The temperature of both reefers are checked and ok'd...The seals are broken and the doors are swung open...

I was on the edge of my chair...

The owner reaches into the the box of Big Trucker's team and takes out a peach cool and perfect...then he walks to the back of Sonnny and Will's trailer and opens a box... and take out a peach..

It falls apart in his hand as he holds it... Rotten and warm... The reefer's temperature guage was malfunctioning, the reefer was not at the right temperature. The entire load is ruined.

The men are stunned. Every cent they have is invested in this load, and its gone. No one will buy this fruit. Its fit only for the trash, and they own every rotten peach...

Sonny is in debt now. Will is angry and done with the trucking life, he blames Sonny for their perdiciment and leaves to go to work in town and later back to law school...Sonny goes to work for the company that got the contract, and the next season he gets an Afican American partner...and the ax after only a few episodes...

My father, as the credits of this season closing show roll by says..."did you see that, is that how you want to live your life? Hand to mouth, at the mercy of people who dont give a damn about you?"....
I never forgot this lesson so well taught. It was to come home to me more profoundly as my friends father was forced to give up the road, due to costs... He died a few years later embittered and broken...
Me?.Insted of crawling into a cab of a Semi, I sit at a desk and ponder the price of sucess....
One of my carriers has fears of losing the lucretive contract with our customer that amounts to 50 percent of his business. We commiserated over the difficulties and trials of dealing with this account and then in a soft voice he spoke of the devestation losing the account will cause his firm. I assured him he was doing a good job...
A good job may not be enough... Bossman, in a rather sudden event was fired after 13 years of service...Big Bossman has been removed and given a new position in our firm...and two people at my level were fired, who knows why, I thought that they were doing a good job...What do I know is that they had their whole futures tied to this new account
My five year old firm negotiated this miracle contract and they are facing the wall. If they cant get service up to 98% we are done. I have done all that I can do, I can only pray
I can also remember as I continue to work on my home based business, to take care, not mortgage the heck out of my home to finance the business and listen to advice and imput as I go along. I dont want to buy the "whole load of Peaches"... but I dont want to give up my dreams either. May God protect us from risk taking out of desparation. We nearly bought the whole load in Hawaii, and God delivered us. This time I am not so sure the show will have such a happy ending.