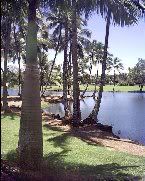 Name~ Hokule'a Kealoha

Short Bio~Hokule'a Kealoha is the Nom De Plume of a writer that formerly lived in Hawaii and is now living a life of adventure on the highways and byways of the American South . I am a Born Again follower of Jesus, as well as a wife, mother of cats and dogs,jeweler, entreprenuer, photographer and pilgrim...

Age~ Old enough to know better

Status~ Newly Single after 13 years of marriage,fur mom to the loving and devoted mini ShihTzu doggie Annabelle, born 6-11-2007 RIP 2-25-09, and the beautiful Abigail born 2-14-09

Hair Color~ natural brown/grey

Mood~ I ALWAYS have a mood, try me...

Loving~ Jesus, Hawaii, my furry friend, Abigail, my Pen Pals, Jewelry ,Blogging ,Writing anything,my Ipod,and being outdoors surrounded by my wonderful natural surroundings

Hating~ Boom Box Cars, Earspray, Abuse of Power,

Reading~













Books in Progress...








Just Finished Reading











Jesus, Divine Mercy ~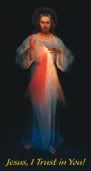 I Trust In You~

My Favorite Past Posts~Relive The Journey!~
2009~
















2008~


























2007~
















2006~
























2005~






































2004~
































2003~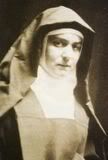 St. Edith Stein~Pray for Us

Religion Link List~






















Political Link List~









Arkansas Link List~
























Interactive Links~

Live WebCam Feed from the Mauna Lani Resort, Kohalla, Big Island of Hawaii


Click here for Aloha Joe!Live Hawaiian Music 24/7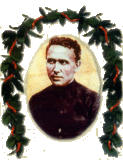 St. Damien of Molokai'i, Patron of Hawaii and the Outcasts among us, pray for us....




Hawaii Links~ ~





Technorotica for Blogging~




Join the Blue Ribbon Online Free Speech Campaign!





















Technorotica for Jewelers, and the Jewelry Trade~













January 22, 2007
The Un-Choice
Double Delight Descanso Gardens
The pain was incredible, more than I had thought that it would be. I had prolonged this needed trip to the emergency room too long. The nearly four months that I had been pregnant were filled with never ending sickness, never ending stress and anxiety. Our lifestyle choices had led us to this situation, a pregnancy that was not planned, inexplicable in the face of the Engineer's inability to have children, the suspected father would never claim this life as his own, and I was not mentally or emotionally in a state to deal with it... I had not had medical care and we had a major problem at this moment.

I had told the Engineer, my husband at the time, only recently, that I was expecting and even with the paternity complication, while not delighted, was accepting, but deep down I knew there would be major issues later on. But it looked like there was not going to be a later on, not with this pain and the bleeding that had been going on for days.

I had contemplated an abortion, but had neither the money nor the stomach for it. I had had friends that had had them, and the stories were frightening to me, but it seemed that I was going to go through the horror anyway.

The ensuing miscarrage was as painful as it was damaging. By the time I sought medical attention it was too late and the proceedures that were undertaken to deal with the situation, the infection and dead baby were as bad as any abortion. I found out that my husband had asked if they knew what sex the child was, and he was told that it was male, they thought. The "products of conception" didnt rate a burial but were thrown in the trash.

My husband was different after that, I was different after that as well.We continued on with our lives as though nothing had happened...
But something had had happened, I had conceived a son, who would be 23 today. My life would have been radically different, maybe not better or worse but different. It is a loss, something that cannot be replaced, an experience for which there is no subsitute, literally shoes that cannot be filled...
I tell this story, because I dont to be perceived as a person who has no experience with a crisis pregnancy. I have, and as I look back, and as I have lived my life I have come to regret, not just the sins that brought that life into the world, but my rage and hard heartedness that wounded me and those around me.
I have also learned that abortion is not the first choice of most women who have the proceedure. The truth of the matter is that most women would chose anything else other than have an abortion.
Some surveys say that up to 2/3 of all abotions are cohersed
. The organization Unfair Choice lists these facts on their site
1. Coerced. 64% felt pressured. Coercion can be intense, even violent.*

2. Unwanted. Up to 83% of abortions are unwanted. Most would have had the baby if they'd had support.*

3. Not told about options. 79% not informed about available alternatives.*

4. Not fully informed. 84% not given enough information to make an informed choice.*

5. Women and general public not warned about risks. 31% suffer health complications. 10% suffer immediate complications, one-fifth of which are life-threatening.*

6. Clinical depression. 65% higher risk of clinical depression.*

7. Trauma. 65% suffer multiple symptoms of post-traumatic stress disorder.*

8. Death rates. Death rates from all causes 3.5 times higher compared to women who give birth.*

9. Suicide. Suicide rates are 6-7 times higher compared to women who give birth.*

10. Heartbreak. 60% said "part of me died."*8 Reasons Why Abortion is Bad for Women

by Georgette Forney

Co-founder of the Silent No More Awareness Campaign
President of Anglicans for Life

Women from the National Organization of Women scoffed at me as I held my homemade sign that said "I Regret Choosing Abortion." As I walked away I thought of all the people who had contacted me, seeking help for the pain, shame and guilt they felt for having abortions.

That's when the seed for the Silent No More Awareness Campaign was planted. Since that day, Priests for Life and Anglicans for Life have worked to raise awareness about the devastating effect abortion has on women and men. We want to expose the secrecy and silence surrounding abortion and heal the pain. I've learned that personal experience outweighs theories discussed by policy makers and judges. I've also identified the top 8 reasons why abortion is harmful to women.

1. Abortion is bad for women because personal experience shows it creates more problems than it solves.

After an abortion many women find themselves dealing with increased use of drugs and or alcohol to deaden their pain, reoccurring insomnia and nightmares, eating disorders, suicidal feelings, and many even attempt suicide. Difficulty in maintaining or developing relationships. Loneliness, isolation, anger, fears of the unknown, indecisive and a sense of self-hatred. Since 2001, 15 studies focused on the psychological affects of abortion have been done. These studies underscore the fact that evidence-based medicine does not support the conjecture that abortion will protect women from 'serious danger' to their mental health. It indicates the opposite!

a. For instance, Kathy had a saline abortion. A saline solution was injected into her fetus's body, poisoning him to death. Kathy never grieved her abortion, and when she had children she began to experience intrusive thoughts about poisoning them. Very gentle and soft spoken, Kathy was terrified. She sought counseling, and identified the root; her saline abortion. Her mourning over her abortion had mutated into these intrusive thoughts as a way to re live her emotional experience. They stopped once she admitted her pain, and grieved her abortion.(i) Though most women who have abortions do not act upon these intrusive thoughts, their torment affects their mental health and their relationship with the living children.

b. Consider Cathie, she said, "I was 14 yrs old when I was coerced into having an abortion, the doctor lied to me at Planned Parenthood and told me my 2nd trimester baby was just a mass of flesh floating around my womb and they were going to stick a vacuum up me and suck the baby out! The doctors should also have to tell the patient the method used in the abortion from start to finish. They did not tell me that my baby would feel pain, or that the baby would first be cut up into pieces before the doctor sucks it out. I found this out after the abortion from looking at an abortion booth at the fair. I could not look at myself in the mirror. I had self loathing after this knowledge. I was addicted to heroin, alcohol and other drugs for the past 30 years. Trying to mask what I had done to my baby. I am clean and sober now, but my life has been hell since that awful abortion ruined my entire life. I cannot have children; I had to have my fallopian tubes removed because of infections caused from the abortion."

2. Abortion is bad for women because it creates physical problems. Abortion advocates frequently assert that carrying an unintended pregnancy to term is more harmful to women than abortion. But all the research and women's personal experience says something else.

a. In the US, over 140,000 women a year have immediate medical complications from abortion.[ii] This includes problems such as: infection, uterine perforation, hemorrhaging, cervical trauma, and failed abortion/ongoing pregnancy.[iii] Consider that in 1998, Denise Doe (not her real name) left a Louisiana clinic with a 2 inch gash across her cervix and an infection so severe it sent her into a coma for 14 days. For the next six months, she could not even use the bathroom she had to rely on a colostomy bag. An emergency hysterectomy at a nearby hospital ultimately saved her life. And in 2000, a woman in Bucks County, PA went home from clinic in pain called back because painful bleeding and the doctor never responded. She went to the ER and had surgery to remove the fetus from the fallopian tube.

b. Long term health risks include an increased risk of cervical and ovarian cancer.[iv] And a 30% increased chance of being diagnosed with breast cancer.[v] Abortion can also lead to infertility due to hysterectomies, pelvis inflammatory disease and miscarriage. Finally, abortion can lead to complications in future pregnancies including; premature birth, placenta previa, and ectopic pregnancy.[vi]

3. Abortion is bad for women because we are still dying from it. Death from abortion also proves that it is not safer than childbirth.

a. Women are also still dying from the abortion procedure itself. In February 2002, 25 year-old Diana Lopez died at a Los Angeles clinic because the staff failed to follow established protocols before and after the abortion. If they had followed protocols, they would have realized she was not a good candidate for abortion because of blood pressure problems, and afterwards when her uterus was punctured during the abortion they should have called for an ambulance. And In January 2004, a 15 year old girl died in Southfield MI from "uterine infarction with sepsis due to a second trimester abortion." The Coroner, Dr. Hlavaty told Ann Norton, who is also a nurse, that the "girl's death was normal." The doctor explained: "I rule it normal because these complications are expected with this type of abortion."

b. Women with abortion history have increased risk of dying from a variety of causes after abortion. A study done in Finland shows that 94% of maternal deaths associated with abortion are not identifiable from death certificates alone. Proper tracking of pregnancy associated deaths requires linking the death certificates to the deceased women's medical records. Therefore with proper identification of pregnancy history, the research revealed that the death rate associated with abortion is actually three times higher than that of childbirth. The study was published in the American Journal of Obstetrics and Gynecology Another study of 173,000 women's health records in California, women who had abortions were almost twice as likely to die in the following two years and that the elevated mortality rate of aborting women persisted over at least 8 years. This study was published in the Southern Medical Journal.

4. Abortion is bad for women because it opens the door for subtle pressure and coercion by family, friends, employers, institutions of learning, sexual predators and the culture.

a. Jennifer O'Neill, the celebrity spokeswoman for the Silent No More Awareness Campaign, and well-known actress, who starred in the movie "Summer of '42," was forced by her fiance to abort the baby she wanted. He told her that he would sue for custody of her older daughter if she didn't abort their child.

b. In some cases, parents threaten to kick the girl out of the home, boyfriends and husbands threaten to leave, or women are told by well meaning friends that having a baby will ruin their lives and they simply have to have an abortion. For a woman who is already facing a crisis situation, this kind of manipulation, intimidation and pressure is subtle coercion; it can be the final push towards making a decision that she would not have chosen if someone had offered her support in her pregnancy. One Elliot Institute survey found that more than half of women suffering from post abortion trauma said they were pressured to abort. Their experiences are haunting

A homeless woman was denied shelter until she submitted to an unwanted abortion . . .
a teen was ridiculed by a school counselor and bussed to the abortion clinic . . .
a daughter was pushed into an abortion clinic at gunpoint by her mother . . .
a girlfriend was injected with an abortifacient outside a parking garage . . .
a 13-year old was returned to her molester after her abortion . . .
three sisters were raped repeatedly by their father and forced into abortions for nearly a decade . . .
a wife miscarried after her husband jumped on her stomach to force an abortion . . .
a waitress was fired after refusing to have an abortion.

Many of these women say they would have carried to term if they had been given support by someone close to them.

5. Abortion is bad for women because it negatively affects future relationships.

a. When we have abortions, we struggle with issues of trust afterwards. Especially when those around us pressure us. How can someone love us and then make us go through this painful, violent procedure. I struggled to trust my husband for years.

b. It affects how we relate to children we have in the future. Sometimes we can't bond with them or we over protect them. I was an over-protector.

c. Abortion is a secret we've kept from spouses, children, or parents; if we do want to seek healing, we must tell them. Telling others creates another set of problems and concerns. For instance explaining to my 8 year old that I aborted a baby when I was 16 was the most awful thing I ever had to do.

6. Abortion is bad for women because it has become a band-aid that allows society to abandon women.

a. Our culture has come to depend upon abortion so that individuals and churches don't have to get involved in caring for today's widows and orphans. It also frees many men from taking responsibility for their sexual promiscuity.

b. Abortion stops being one choice among many and becomes the only choice because all the emotional and financial support dries up. Friends default to endorsing abortion so they don't have to be bothered. Pregnancy support should be emphasized instead of handing a girl $300 and telling her to take care of her problem.

7. Abortion is bad for women because it is a form of racism against poor and ethnic women –

a. Margaret Sanger (founder of Planned Parenthood) said in 1922, "All our problems are the result of over breeding among the working classes." (the IFPA is a member of the IPPF (International Planned Parenthood Federation)) Today Planned Parenthood identifies its core clients as young women, low-income women and women of color. Black and Hispanic women represent only a quarter of American women of child-bearing age, yet account for more than half of all abortions in the US. Alveda King, Niece of MLK quotes her uncle who said' "The negro cannot win as long as he is willing to sacrifice the lives of his children for comfort and safety." Today Alveda asks, "How can the 'Dream' survive if we murder our children?"

b. Legalized abortion doesn't help poor women, after their abortion they are still poor.

8. Abortion is bad for women because it has led to increase violence against pregnant women.

According to one study of battered women, the target of battery during their pregnancies shifted from their face and breasts to their pregnant abdomens, which suggests hostility toward the women's fertility. Women are literally being killed for refusing to abort. The leading cause of death during pregnancy is homicide. In one study of violent deaths among pregnant women, three out of every four were killed during their first 20 weeks of pregnancy.
Truly, how far do we have to look to see that this is true, From Scott Peterson, to the latest murder of a young woman by her boyfriend, you know the story, the baby is comming and we dont want to deal with it. Abuse of women and children has skyrocketed because we are seen as disposable, like klenex, to be the recepticals of a man's urges and discarded. The sacredness of family, revered by in large by the nation, until the latter half of the last century has fallen further and futher into distain with every blow to life. Starting with mass availability of oral contraception, abortion on demand and now the incredible array of genetic proceedures that result in the death of a child all in the name of progress...yes some of these things are in an of themselves good, but often are twisted into a way to satisfy our selfish desire to gain pleasure, healing or self gratifacation at the expense of the woman an her unborn child.
I wonder when we will see? since 1973 we have killed over 47 million children. The eldest of these would be 33. Perhaps they would have been scientists, diplomats, and Joe and Jane average. Maybe they would have solved the great problems facing our generation, but we will never know.
As I was watching TV, I caught a rally with a Rev Clenard Childress speaking. He reminded his audience that in 1973 we didnt know that life really started at conception. But today... today, we know a lot more. We know that abortions are not safe, cause more problems down the line and are not the solution. "Back then you could say, yes have an abortion, we dont know who this child is... but today we know that the results of abortion effect all of us. America, the DNA test is back, and the baby is ours, these children are all of our responsibility. America, this is your baby!" and its true...
"Well, Hoku, what are you doing about it?" one could ask... well this blog post is one thing, and also speaking out and voting for people who give voice to those who cant speak. "What about all of those adoptabile children that are never adopted in this country? If we didnt have abortion and only adoption look at how many more lives would be ruined?" I dont know if the Average American knows how hard it is to adopt a child born in this country. The rules are draconian and the system allows for the children to be removed and gven back to the birth parents nearly indefinately. Little wonder that people are paying 25,000.00 for a Chinese baby or 28,000.00 for a baby from Vietnam. In the end those cost pale in comparison to the financial and emotional costs to try to fight for a child born here in this country. Frankly, if we had more adoptions, more adoptions would be made.
And as a final thought, we as women need to take back something that we gave up in a grab for what we thought was freedom but is really a curse. There was a time not so long ago, when a good man wouldnt demand sex outside of marriage, or demand that a woman give up a child he had helped to conceive. We need to take back our dignity as women. We need to teach our daughters that they truly have control of their bodies and that they dont have to give up that control to recieve love and attention. We need to teach our sons that the true measure of a man isnt how many girls he has sex with, but rather the self control he demonstrates over his bodily desires. Abstanance is the only sure protection against unplanned pregnancy, as well as the death sentence of HIV-AIDS, and HPV forms of STD.This behavior was the norm once. We respected each other, and respected life. Would that we could find that within ourselves again.
Because, in the end there is no excuse for murder, is there?
--------------------------------------------------------------------------------
[i] Burke and Reardon www.afterabortion.org/PAR/V6/n1/ChildAbuseReenactment.htm
[ii]
This is based on a complication rate of 11% and assuming the yearly abortion rate is 1.3 million US women a year. Most abortion advocates claim the complication rate is only 1%, but this is inaccurate when the data is analyzed. According to the Royal College of Obstetricians and Gynecologists in the UK, the immediate physical complication rate from abortions is at least 11%, primarily infections that can lead to a host of other problems including pain and infertility. The UK statistics have been recently published in January of 2001. See: Royal College of Obstetricians and Gynecologists (UK). The care of women requesting induced abortion: 4. Information for women. 2000. You can quickly find the data at: www.rcog.org.uk/guidelines.asp?PageID=108&GuidelinesID=31 On the web page click on Induced Abortion—Care of Women.*This number is probaby greater because complications are underreported, but due to the magnitude of abortions in the US many women suffer.
[iii]
These are included in the web site for n. 2, but for an extended list of research studies documenting these health risks and many others, please see Detrimental Effects of Abortion: An Annotated Bibliography With Commentary Ed. Thomas W. Strahan, published by Acorn Books, Springfield IL, © 2001.
[iv]
La Vecchia C, Negri E, Franceschi S, Parazzini F. Long-term impact of reproductive factors on cancer risk, International Journal of Cancer 1993 January 21;53(2):215-9, p. 217.
Albrektsen G, Heuch I, Tretli S, Kvale G. Is the risk of cancer of the corpus uteri reduced by a recent pregnancy? A prospective study of 765,756 Norwegian women. International Journal of Cancer 1995 May 16;61(4):485-90, p.485.*
Kvale G, Heuch I. Is the incidence of colorectal cancer related to reproduction? A prospective study of 63,000 women. International Journal of Cancer 1991 February 1;47(3):390-5, p. 392.*
[v]
Brind J, Chinchilli VM, Severs WB, Summy-Long J. Induced abortion as an independent risk factor for breast cancer: a comprehensive review and meta-analysis. Journal of Epidemiology and Community Health 1996 Oct; 50(5):481-496. *
It is important to note that abortion advocates completely deny these findings, this includes many researchers in the U.S. medical community. But a careful study of international literature indicates a strong correlation between abortion and breast cancer. Much like tobacco companies in the past have simply denied that cigarettes endanger the health of their customers, abortion advocates simply deny any research that indicates that abortion is harmful to women's health and increases their risk for breast cancer.
[vi]
Barrett JM, Boehm FH, Killam AP. Induced abortion: a risk factor for placenta previa. American Journal of Obstetrics and Gynaecology 1981 December 1;141(7):769-72.*
Rose GL, Chapman MG. Aetiological factors in placenta praevia—a case controlled study. British Journal of Obstetrics and Gynaecology 1986 June;93(6):586-8.*
Taylor VM, Kramer MD, Vaughan TL, Peacock S. Placenta previa in relation to induced and spontaneous abortion: a population-based study. Obstetrics and Gynecology 1993 July;82(10:88-91; p. 91.*
Michalas S, Minaretzis D, Tsionou C, Maos G, Kioses E, Aravantinos D. Pelvic surgery, reproductive factors and risk of ectopic pregnancy: A case controlled study. International Journal of Gynecology and Obstetrics 1992 June;38(2):101-5, pp.101, 103.*
Luke B. Every Pregnant Woman's Guide to Preventing Premature Birth. 1995 [foreword by Emile Papiernik], New York: Times Books; p.32.*
links to ponder
Rachel's Vineyard
Silent No More
UnfairChoice.info
Priests for Life