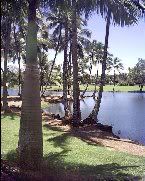 Name~ Hokule'a Kealoha

Short Bio~Hokule'a Kealoha is the Nom De Plume of a writer that formerly lived in Hawaii and is now living a life of adventure on the highways and byways of the American South . I am a Born Again follower of Jesus, as well as a wife, mother of cats and dogs,jeweler, entreprenuer, photographer and pilgrim...

Age~ Old enough to know better

Status~ Newly Single after 13 years of marriage,fur mom to the loving and devoted mini ShihTzu doggie Annabelle, born 6-11-2007 RIP 2-25-09, and the beautiful Abigail born 2-14-09

Hair Color~ natural brown/grey

Mood~ I ALWAYS have a mood, try me...

Loving~ Jesus, Hawaii, my furry friend, Abigail, my Pen Pals, Jewelry ,Blogging ,Writing anything,my Ipod,and being outdoors surrounded by my wonderful natural surroundings

Hating~ Boom Box Cars, Earspray, Abuse of Power,

Reading~













Books in Progress...








Just Finished Reading











Jesus, Divine Mercy ~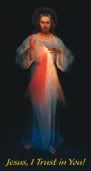 I Trust In You~

My Favorite Past Posts~Relive The Journey!~
2009~
















2008~


























2007~
















2006~
























2005~






































2004~
































2003~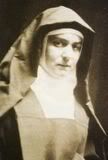 St. Edith Stein~Pray for Us

Religion Link List~






















Political Link List~









Arkansas Link List~
























Interactive Links~

Live WebCam Feed from the Mauna Lani Resort, Kohalla, Big Island of Hawaii


Click here for Aloha Joe!Live Hawaiian Music 24/7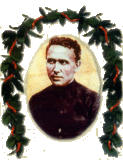 St. Damien of Molokai'i, Patron of Hawaii and the Outcasts among us, pray for us....




Hawaii Links~ ~





Technorotica for Blogging~




Join the Blue Ribbon Online Free Speech Campaign!





















Technorotica for Jewelers, and the Jewelry Trade~













November 17, 2008
Make Lemonade
Dawn over the Ozarks, The Greens at Tanyard Creek, Bella Vista Arkansas...
post started nov 15 2008 3 am
While the deteriorating economy was the biggest problem for the market, two other issues seemed to weight on markets.

One was skepticism Friday that the Group of 20 conference this weekend in Washington, D.C., would produce major results.

The other was whether Congress could get economic stimulus legislation passed in the lame-duck session opening next week. The biggest concern seemed to be whether a rescue package for the domestically headquartered auto industry could be enacted before a major crisis erupted.

The issue is already wrapped up in post-election politics. President Bush called on Congress to give U.S. auto makers quick access to a $25 billion federal loan program by dropping a requirement that the money be spent on converting to fuel-efficient vehicles. Democrats want to tap into the $700 financial rescue pool.

Market volatility will probably continue next week. Reports on wholesale and consumer inflation are due Tuesday and Wednesday.

Plus, investors will have to digest a new round of gloomy earnings reports from retailers Target (TGT,) and Lowe's (LOW, ) on Monday and Home Depot (HD, news, msgs) and Pacific Sunwear (PSUN, ) on Tuesday.

Retailers including Nordstrom (JWN,), Kohl's (KSS,), Best Buy (BBY, ) and Abercrombie & Fitch (ANF,) issued dour outlooks this week, and the government's report on retail sales was taken as confirmation that consumers are simply not spending like they used to.

It suggests, as Lakshman Achuthan, managing director at the Economic Cycle Research Institute in New York put it, "Not only is no economic recovery on the horizon, but the economy is falling off a cliff at its fastest pace in at least six decades."

At the same time, a big question for many traders is whether the market's huge rally on Thursday is the signal that a bottom for the stock market is forming.

The Dow was down 266 points on Thursday morning, with the S&P 500 and Nasdaq Composite breaking well below their lows of October, when a powerful buying surge hit the market. The finish pulled all major indexes well above their closing lows on Oct. 27.

Bottoms take time to form, usually months. The market hit a low in October 2002, for example, and tested it many times before finally breaking sharply higher six months later.

Stocks briefly pulled off opening lows after the University of Michigan consumer sentiment index came in higher than expected. The survey showed a reading of 57.9 in November, slightly higher than the reading of 57.6 in late October. Economists expected a reading of 56.5.

Crude oil closed at $57.04 a barrel, down $1.20 from Thursday and 6.6% on the week. Crude had been as low as $55.69 early in the day. Worries about demand have steadily pushed oil down from its record closing high of $145.08 on July 12.

Meanwhile, gasoline prices continue to fall. The average price of a gallon of unleaded regular gas was down 3 cents to $2.15, according to the AAA Daily Fuel Gauge Report.

Last month, gas averaged $3.13 a gallon.

November is turning into a lousy month

taken from the Market Dispatches report of 11-14-2008
By Charley Blaine and Elizabeth Strott
reporting for MSN

Well, things are not looking too good for anyone, between investment income falling to nothing...and the principal itself shrinking, to the young people around here losing their jobs. Hoku, I think you are making the right decision. You are being a shrewd business woman and not a coward. People arent spending money on extras just now... You dont think you have enough money to do what you need to do...things have gone to hell in a handbasket in your home and you have people interested in possibly giving you a good paying job. Id say go for it. You took a risk quitting and going on to pursue your dream, now just put it on hold for a bit and see how things go...get things in order here (at the new house) and take care of yourself first...

my new lease/mortgage holder "Chuck" a former oil man now retired early and having to dump his rental property to keep food on his table...Yikes!

You know the quality of the tea only when you soak it in hot water and give it a squeeze... Corrie Ten Boom

When Life hands you lemons, make lemonade... my Mother and most of the other ladies in her family use this one...
The past two weeks have been very difficult... heck that is an understatement. I am not always sleeping through the night, waking at 3 or 4 am with thoughts racing a mile a minute..."what am I going to do? What is the right decision? should I do this? Or wait?..." It has been really difficult for me to get through the day...
I took posession of the house on Witherby Drive on the 15th. As I unloaded the cartons on the van from the trek from Louisville I began to absorb the anormity of the situation and what it means to me. I am a home owner...yes at the expense of being a business owner. I had come to realize over the night before that while I have enough cash to build out and buy tools, that was it. I didnt have any extra left to keep things going both at the new house and at the business...In fact I had no reserves left at all. I checked my figures again and again and its true. I never planned for the extended stay in Louisville to cost as much as it did and for things to deteriorate on the home front to this extent. Woody is flat out not in a position to support himself let alone the two of us and the Business plan was based on the idea that I would live with him, he was going to get a job while I was gone ect... didnt happen isnt going to happen and I need to accept that.
So I am praying and thinking about what to do. I went and filed for unemployment benefits. I was astounded at what the amount was per week and hope and pray that I get them.I am applying for work back in the freight biz as there are no jewelry jobs available; even with the holiday times just around the corner.
The setting up at the new house takes money too, from turning the power on the buying appilances. Used would work if it was available but folks keep their stuff here till it rusts so I am buying new and I got a good deal. I am also taking time to replace things like my broken baking pans and 28 year old stainless steel pans that are just ugly. I have gotten the use out of them for sure. I have picked out a set of Rachel Ray in a sunny yellow color.. That is making lemonade visually.
As far as using the new skills I learned at Jewelers school I am thinking about going ahead and setting up a bench in the garage and practicing there. The pop out space is plenty big and can be partitioned off into a nice sized room. I can also put my sewing machines out there and do my sewing...something I have wanted to get back to for a very long time. The time is now. I wont have money for cable, so do something productive with the hours I have been spending in front of the tube. I can take in repair work from friends and pehaps develope a reputation. Who knows...
And the retail space. I am going to see about sub leasing it. Even for a year it would be worth it to not have that payment and to give myself a chance to get settled and get some money in the bank...
This is as hard a thing as I have ever done and it kills me...but I seem to getting used to the pain these days...one painful deal after another... Its hard to see how I will ever rise up again. I know that I will. God is in this I feel it and I know that I need to really try to be paitent and wait and see how things turn out... in the mean time stop and have a glass of lemonade... it was made with all of the love I had for my dream. Take a deep breath and see what happens next...
Labels: Artisans Fine Jewelry Repair, Breaking News, Business start up, Dreams, Family History, Marriage, Woody, working