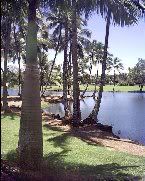 Name~ Hokule'a Kealoha

Short Bio~Hokule'a Kealoha is the Nom De Plume of a writer that formerly lived in Hawaii and is now living a life of adventure on the highways and byways of the American South . I am a Born Again follower of Jesus, as well as a wife, mother of cats and dogs,jeweler, entreprenuer, photographer and pilgrim...

Age~ Old enough to know better

Status~ Newly Single after 13 years of marriage,fur mom to the loving and devoted mini ShihTzu doggie Annabelle, born 6-11-2007 RIP 2-25-09, and the beautiful Abigail born 2-14-09

Hair Color~ natural brown/grey

Mood~ I ALWAYS have a mood, try me...

Loving~ Jesus, Hawaii, my furry friend, Abigail, my Pen Pals, Jewelry ,Blogging ,Writing anything,my Ipod,and being outdoors surrounded by my wonderful natural surroundings

Hating~ Boom Box Cars, Earspray, Abuse of Power,

Reading~













Books in Progress...








Just Finished Reading











Jesus, Divine Mercy ~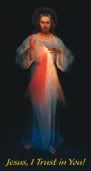 I Trust In You~

My Favorite Past Posts~Relive The Journey!~
2009~
















2008~


























2007~
















2006~
























2005~






































2004~
































2003~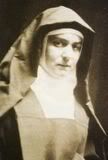 St. Edith Stein~Pray for Us

Religion Link List~






















Political Link List~









Arkansas Link List~
























Interactive Links~

Live WebCam Feed from the Mauna Lani Resort, Kohalla, Big Island of Hawaii


Click here for Aloha Joe!Live Hawaiian Music 24/7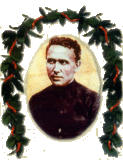 St. Damien of Molokai'i, Patron of Hawaii and the Outcasts among us, pray for us....




Hawaii Links~ ~





Technorotica for Blogging~




Join the Blue Ribbon Online Free Speech Campaign!





















Technorotica for Jewelers, and the Jewelry Trade~













July 11, 2004
I Will Not Be Afraid
Again a straight to the heart word from Mrs Elliot-Gren. I so need to hear this. I know that it is true I just need to take heart and believe it
I Will Not Be Afraid


News reports come every day concerning economic and political calamities about to befall us all, not to mention famines, tornadoes, earthquakes, and volcanoes, things which may at any moment strike us or people we love. There are always plenty of good reasons to be afraid--unless you know that things are under control. A Christian has this "inside information." Things are, in fact, under control. God is our Refuge, our Strength, our Mighty Fortress. Nothing will get by the moat of his protection without his permission. To be afraid of what happens today or what may happen tomorrow is not only an awful waste of energy, it is not only useless, it is disobedient. We are forbidden to fear anything but the Lord Himself.

When Christians in China were being hounded to death in the 1930s, one of them (I am told) wrote this simple song, which has helped me in countless times of fear ever since I learned it as a high school girl:

I will not be afraid.

I will not be afraid.

I will look upward, and travel onward,

And not be afraid.

Will power, of course, will not always overcome human emotions. But willed obedience to the One who is in charge, coupled with prayer for his help in vanquishing our natural fears, is something else.
Yes it is. I have a lot of will power on some levels and not so much on others. However, learning to place my confidence in Him Who is Able, is a daily task that I perform moment to moment. A lot of changes may come my way, certain a lot have come to pass. This faith journey is never dull and boring and is always enlightening.