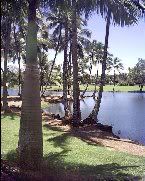 Name~ Hokule'a Kealoha

Short Bio~Hokule'a Kealoha is the Nom De Plume of a writer that formerly lived in Hawaii and is now living a life of adventure on the highways and byways of the American South . I am a Born Again follower of Jesus, as well as a wife, mother of cats and dogs,jeweler, entreprenuer, photographer and pilgrim...

Age~ Old enough to know better

Status~ Newly Single after 13 years of marriage,fur mom to the loving and devoted mini ShihTzu doggie Annabelle, born 6-11-2007 RIP 2-25-09, and the beautiful Abigail born 2-14-09

Hair Color~ natural brown/grey

Mood~ I ALWAYS have a mood, try me...

Loving~ Jesus, Hawaii, my furry friend, Abigail, my Pen Pals, Jewelry ,Blogging ,Writing anything,my Ipod,and being outdoors surrounded by my wonderful natural surroundings

Hating~ Boom Box Cars, Earspray, Abuse of Power,

Reading~













Books in Progress...








Just Finished Reading











Jesus, Divine Mercy ~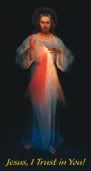 I Trust In You~

My Favorite Past Posts~Relive The Journey!~
2009~
















2008~


























2007~
















2006~
























2005~






































2004~
































2003~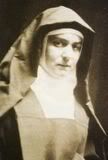 St. Edith Stein~Pray for Us

Religion Link List~






















Political Link List~









Arkansas Link List~
























Interactive Links~

Live WebCam Feed from the Mauna Lani Resort, Kohalla, Big Island of Hawaii


Click here for Aloha Joe!Live Hawaiian Music 24/7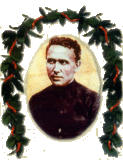 St. Damien of Molokai'i, Patron of Hawaii and the Outcasts among us, pray for us....




Hawaii Links~ ~





Technorotica for Blogging~




Join the Blue Ribbon Online Free Speech Campaign!





















Technorotica for Jewelers, and the Jewelry Trade~













July 04, 2004
Independence Day-What the Founding Fathers Thought that Independence was Truly All About
I heard it taught When I went to High School 25 years ago;
"The Founding Fathers were somewhat religious, but mostly they were atheists, agnostics, deists, or non conformists. Thats why the "Establishment Clause" in the First Ammendment of the Constitution was put into place..."
My friends that was a blad faced lie stated in pure ignorance or deliberate desire to twist the truth. Of the 56 signers of the Constution, 27 had degrees in religion or religious studies and were themselves ordained ministers. There is more but I will leave that to the post below.
Up until 100 years ago, the Fouth of July was celebrated much in the way that Thanksgiving was celebrated. It was a religeous day. You went to the church for a morning prayer service to thank our God for delivering us from those that would have taken our liberty away, and to ask for His righteous blessing on the nation. Patriotic songs were sung, then at noon they meeting ended and a picnic was served on the green. Well we still eat a lot I guess thats something.
We have forgotton much of the heritage that is ours as Americans. We have left it behind in the race to grasp political corectness, and universalism and globalism and all the other isms that plauge us...In this era of Terror-ism, let us look back to the founding Fathers and what they really did think of many of the issues that are relevent even today, the greatest of which is that a strong belief and reliance in a Holy God is the only sure foundation for the health and vitality of the Republic
We now join a discussion on the Founding Fathers...
Suddenly the founders are all the rage again. So it's a good time to remind Americans what John Adams and other patriots really thought about religion and politics
.
Founding Father Chic


By Matt Kaufman

Since when does a book about a short, pudgy, balding, often cranky politician who's been dead for 175 years outsell Hollywood profiles, pro wrestlers' memoirs and even the latest fiction from John Grisham and Danielle Steel?

Since about the third week of May.(2001)

That's when historian David McCullough's biography John Adams debuted at No. 1 on The New York Times best-seller list and became the first nonfiction title in a decade to outsell the summer's most popular fiction title.

And America's second president has good company. Just below Adams on the Times list was Founding Brothers: The Revolutionary Generation-Mt. Holyoke College professor Joseph Ellis' Pulitzer Prize-winning account of key events among the founders.

Even Congress took note of the books' success. Within weeks of Adams' release, the U.S. House of Representatives authorized an Adams monument; the Senate seems certain to follow suit.

So what's going on here anyway?

Part of the answer lies in the authors' storytelling skills. Both have established followings from award-winning biographies (McCullough, of Harry Truman; Ellis, of Thomas Jefferson) and from television exposure (both have appeared on PBS programs, and McCullough hosts the American Experience series and narrated Ken Burns' documentary The Civil War).

But when you read the latest books from each, you can't help but notice that their primary appeal lies in-for lack of a more original phrase-traditional values.

As Newsweek's Evan Thomas put it: "In an age of media-obsessed, poll-driven politicians who cannot, it sometimes seems, make a speech or cast a vote without hiring a consultant, many Americans are nostalgic for an earlier era of genuine statesmen." John Adams abounds in religious references. A devout Christian who avoided traveling on the Sabbath, Adams devoted himself to Bible reading and often made public and private references to God's guidance. McCullough celebrates his subject's honesty, courage, marital commitment and even premarital chastity.

Thus, the book that's outselling the bodice-rippers presents Adams' chivalrous declaration that, though he was fond of the company of women in his younger years:

. . . they were all modest and virtuous girls and always maintained that character throughout life. No virgin or matron ever had cause to blush at the sight of me, or to regret her acquaintance with me. No father, brother, son or friend ever had cause of grief or resentment for any intercourse between me and any daughter, sister, mother or any other relation of the female sex. My children may be assured that no illegitimate brother or sister exists or ever existed.

Old-fashioned values also play a key role in Founding Brothers. Ellis stresses the importance of Washington's famous trustworthiness, for instance. And he suggests that even beneath the tragic duel between the flamboyant former treasury secretary (Alexander Hamilton) and the aristocratic sitting vice president (Aaron Burr) lies a noble principle: "Honor mattered because character mattered. And character mattered because the fate of the American experiment with republican government still required virtuous leaders to survive. . . . both Burr and Hamilton came to the interview [i.e., duel] because they wished to be regarded as part of such company."

Ellis, alas, lost his own claim to that company this summer, when journalists discovered he fabricated a personal history as a Vietnam vet. Yet his failure as a man to model what he exalts as a writer only highlights our nation's need to recover those ancient notions-virtue, honor, character-that have taken such abuse.

As we rediscover the heritage the founders left us, we may find the seeds of cultural and political renewal for today.

Faith of our fathers

It's a hardy myth that the founders weren't primarily Christians but Deists-believers in a "clockmaker" God who got the universe started (like winding a watch) and then went away, leaving it to run on its own and leaving men to fend for themselves.

The myth, however, doesn't stand up under scrutiny. While its advocates play up a handful of the least religious big names among the founders-Jefferson, Ben Franklin and Thomas Paine-they neglect to mention a far greater (if not always as famous) number of believers whose professions of faith and religious activities were abundant.

Of the 56 framers of the Constitution, for example, the late University of Dallas historian M.E. Bradford found that "with no more than five exceptions, they were orthodox members of one of the established Christian communions."1 Bradford wrote that "references made by the Framers to Jesus Christ as Redeemer and son of God . . . are commonplace in their private papers, correspondence and public remarks-and in the early records of their lives."2 And they did a lot more than talk about their faith:

The variety of surviving Christian witness in the papers and sayings of the Framers is indeed astonishing. Elias Boudinot of New Jersey was heavily involved in Christian missions and was the founder of the American Bible Society. Roger Sherman . . . was a ruling elder of his church. Richard Bassett rode joyfully with his former slaves to share in the enthusiasm of their singing on the way to Methodist camp meetings. . . . John Dickinson of Delaware wrote persuasive letters to youthful friends concerning the authority of Scripture and the soundness of Christian evidences. . . . both James Madison and Alexander Hamilton regularly led their households in the observance of family prayers. 3

None of this, of course, is to say that all late 18th-century Americans were believers in Christ; that professed Christians never fell into sin; or that there weren't disturbing trends that would later worsen, especially a tendency to elevate human reason over scriptural authority. Yet so abundant is the evidence of the founders' general adherence to the Christian faith that David Barton and his staff have made a mission out of gathering and spreading it.

Barton heads up WallBuilders, a Texas-based organization whose goal is "the restoration of the constitutional, moral and religious foundation on which America was built." He's compiled thousands of quotes from the founders in books, videos and Web articles.

"A lot of people who deny the founders' faith mostly cite contemporary 'authorities' speaking about the founders," Barton told Citizen. "We let the founders speak for themselves. When you look at their words, actions and lives, their faith is evident."

Separation of powers

The question of the founders' religious beliefs isn't just a matter of academic interest. Those beliefs also did much to shape their views on government. Take the current notion of "separation of church and state" supposedly established by the First Amendment.

Most Americans would be surprised to learn that early in the republic's history, some state governments (New Hampshire, Massachusetts, Connecticut, South Carolina, Maryland) provided funding or property to churches. A few state constitutions even contained religious requirements; Pennsylvania and North Carolina, for example, required officeholders to pledge belief in the divine inspiration of all Scripture.

Such requirements weren't the norm; most states guaranteed religious liberty, considering governmental compulsion an affront to genuine worship. Yet typically, the religious-tolerance language in their constitutions testified to the nation's Christian character. Many spoke of worshipping "Almighty God" or used other terms of praise. Massachusetts declared it "the right, as well as the duty, of all men . . . to worship the Supreme Being . . . and Preserver of the Universe."

But most Americans have never heard of these diverse arrangements. That's because they never learned that the First Amendment wasn't meant to apply to the states-it was only meant to prevent the federal government from establishing a one-size-fits-all national church or infringing on religious liberties.

"The framers believed, as a matter of federalism, that the Constitution denied the national government all jurisdiction over religion," wrote Daniel Dreisbach, associate professor of history at American University in Washington, D.C. "State and local governments, not the federal regime . . . were the basic and vital political units of the day. Thus, it was fitting that the people expressed religious preferences and affiliations through state and local charters."4

That doesn't mean the authors of the Constitution were indifferent to which policies individual states pursued. It only means they thought it far more important to keep governmental decisions close to home-and far more dangerous to allow the central government to override the decisions of states, communities, families and citizens.

Influenced by their Christian understanding of original sin, as well as by their experience with England and their study of governments from Greece and Rome onward, the founders worried above all about man's tendency to abuse power. That, in turn, meant they worried about concentrations of power. That's why they divided powers among branches of the federal government. More important, that's why they kept most powers away from any branch of the federal government.

Indeed, the consensus of the founders becomes clearest when you examine their disagreements.

Opponents of the Constitution (Anti-Federalists like Patrick Henry and George Mason) argued it would create a government that would erode the rights of states and communities. Supporters (Federalists, including Madison and Hamilton) contended it would do nothing of the sort. Anti-Federalists insisted on a Bill of Rights that left no doubt of the federal government's limits. Federalists resisted, warning that the federal government actually could use the Bill of Rights to claim powers it didn't specifically bar. ("Various exceptions to powers not granted" in the first place, Hamilton wrote in Federalist No. 84, "would afford a . . . pretext to claim more than were granted.")

And so the debate went, with each side claiming the goal of preserving a small, strictly limited government. As University of Alabama historian Forrest McDonald wrote, "Americans were virtually unanimous in believing that government without a separation of powers led inevitably to tyranny, even if all the officers were elected by the people." 5

In the end, the Bill of Rights passed, capped by the Ninth and Tenth Amendments to leave no doubt that the federal government had only its constitutionally specified powers-and that all others belong "to the states or to the people."

Which raises an interesting question: What would happen if we followed those rules today? The answer, especially for conservative Christians, could be good news indeed.

Ripe for renewal?

Social liberals have made their biggest gains by using the federal government-especially the courts-to bulldoze state and local laws. In Roe v. Wade, for example, the U.S. Supreme Court struck down the pro-life laws of all 50 states. In other rulings, justices decided that the First Amendment bans various religious expressions in local schools (e.g., prayer before football games) and forbids communities from banning nude dancing, considered a form of "free expression."

Though most Americans don't know it, that's not the way things were supposed to work. The framers would have opposed such rulings not only because they'd consider the results immoral, but also because they believed the federal government shouldn't have any say in such areas. In their system, states would be free to make laws protecting unborn children, local schools wouldn't be controlled by federal courts or bureaucrats, and (since there'd be only a few federal programs) taxes would be dramatically lower-a boon to all families.

Is this a pipe dream? Not according to Scott Sommerville, executive director of the Center for Original Intent of the Constitution at Patrick Henry College in Purcellville, Va.

"On the Supreme Court we're closer to recovering the founders' vision than most people realize," Sommerville told Citizen. "We've got five justices who lean toward it," foremost among them Clarence Thomas.

Courts move slowly because cases take time and because justices are wary of sudden change. But Sommerville's helping the courts along, gathering research to point judges away from relatively recent precedents and toward the founders' intentions. And he's also teaching the next generation of attorneys.

"Many of those I taught in college were homeschooled, and I just taught 180 other homeschooled high school kids over the summer," he said. "I'll tell you, they're red hot-eager to get things done, convinced they can make a difference."

It'd be a mistake to underestimate the clout of home schoolers. Barely a blip on the radar 20 years ago, they number between 850,000 and 1.4 million and are coveted by colleges for their outstanding academic achievement. Smart, motivated, often knowledgeable about their national heritage, they just might be the shock troops of another (albeit peaceful) American revolution.

Sommerville thinks it'll take some years to restore a true constitutional government, in part because "most people have graduated out of a public school system that treats the federal government as the answer to all our problems." But he also believes it's "an idea whose time has come back."

Perhaps most intriguing is Sommerville's argument that under a constitutional system, a majority of voters isn't required to change the country for the better.

"Carve out local enclaves where righteousness can flourish, and it'll be a blessing to many people outside them. If even one state tries to follow a standard of righteous living, they'll flourish-low crime, low illegitimacy, low abortion, healthy families. And the other 49 will feel pressure to follow their lead."

Before you assume it can't happen again, just remember: No one thought the founders could do it the first time.


Notes

1 Bradford, M.E., Founding Fathers: Brief Lives of the Framers of the United States Constitution (University of Kansas Press, 1994), p. xvi.

2 Bradford, M.E., Original Intentions: On the Making and Ratification of the United States Constitution (The University of Georgia Press, 1993), p. 89.

3 Ibid, p. 91.

4 Dreisbach, Daniel, "A Godless Constitution? A Response to Kramnick and Moore" (1997), www.wallbuilders.com/et_dreisbach.html.

5 McDonald, Forrest, A Constitutional History of the United States (Robert E. Krieger Publishing Co., 1982), p. 32.



--------------------------------------------------------------------------------
This article appeared in Citizen magazine. Copyright © 2001 Focus on the Family. All rights reserved. International copyright secured.

"You shall know the Truth and the Truth shall set you free..." Jesus
Happy Birthday America... May God Bless You...