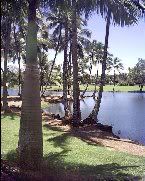 Name~ Hokule'a Kealoha

Short Bio~Hokule'a Kealoha is the Nom De Plume of a writer that formerly lived in Hawaii and is now living a life of adventure on the highways and byways of the American South . I am a Born Again follower of Jesus, as well as a wife, mother of cats and dogs,jeweler, entreprenuer, photographer and pilgrim...

Age~ Old enough to know better

Status~ Newly Single after 13 years of marriage,fur mom to the loving and devoted mini ShihTzu doggie Annabelle, born 6-11-2007 RIP 2-25-09, and the beautiful Abigail born 2-14-09

Hair Color~ natural brown/grey

Mood~ I ALWAYS have a mood, try me...

Loving~ Jesus, Hawaii, my furry friend, Abigail, my Pen Pals, Jewelry ,Blogging ,Writing anything,my Ipod,and being outdoors surrounded by my wonderful natural surroundings

Hating~ Boom Box Cars, Earspray, Abuse of Power,

Reading~













Books in Progress...








Just Finished Reading











Jesus, Divine Mercy ~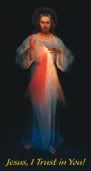 I Trust In You~

My Favorite Past Posts~Relive The Journey!~
2009~
















2008~


























2007~
















2006~
























2005~






































2004~
































2003~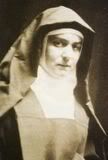 St. Edith Stein~Pray for Us

Religion Link List~






















Political Link List~









Arkansas Link List~
























Interactive Links~

Live WebCam Feed from the Mauna Lani Resort, Kohalla, Big Island of Hawaii


Click here for Aloha Joe!Live Hawaiian Music 24/7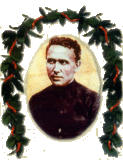 St. Damien of Molokai'i, Patron of Hawaii and the Outcasts among us, pray for us....




Hawaii Links~ ~





Technorotica for Blogging~




Join the Blue Ribbon Online Free Speech Campaign!





















Technorotica for Jewelers, and the Jewelry Trade~













July 27, 2004
Land Grab
Oh the pain of progress... on the blog Texas Trifles, The Trailboss Cowtown Pattie
wrote a great post on the effects of NAFTA in the West Texas area
. I know that progress is good and ineveitable for if you are not growing you are dying right?
Here on the Big Island, as well as Kauaii, we are in the midst of a growth spurt that is unprecedented in the history of the Islands. Huge tracts of sugar land have been sold or made available for sale in the past two years that has created a land rush the likes of which hasnt been seen here ever. Houses are going up like crazy. Land values are escalating at 5% per month. In prime areas like Central Oahu and the North Shore, Kauaii, and West Hawaii near Kailua Kona on the Big Island its more like 10% per month. I saw a statistic, Im not sure where now, that 25 families per day are resetting on the Big Island. They are bring the big money made from land deals on the mainland, (like we did, the cash sale of two homes that were mostly paid off) and plunking this down on mansions that are being built.
Understand that while this is a huge Island, big chunks of it are not inhabitable, due to the volcanoes and land instability, ore the land is a part of the "Sceeded Lands" and not for sale ever as the belong to the Hawaiians ie the State who is grudgingly giving it out a bit at a time. Then there is Bishop Estate land that is also royal lands that are a part of a trust. Many resorts and hotels are on this land and pay a lease payment to the trust. Really, the available land for sale is very limited and that creates a value that canot be denied.
It also creates greed and envy. Consider this story. A family has purchased a prime piece of land... except when it was bought it was in the worst area, in the center of a drug infested town, in East Hawaii. Now its in a very sought after location as redevelopement is going on. They made a huge investment in developing the property and can prove this, They are collecting rents on it. Now the island wants to condemn this parking lot and give the family only a third of the asking price which I believe that they will eventually get for it if it can be left on the market. Yes Downtown Pahoa needs the lot but they should pay this lady, who has fought them tooth and nail only since she put her money into this development project. But when it was ungraded and not pretty she offered to sell it and no one wanted it. I know this woman as she is a customer of the shop and is fair minded if a bit eccentric, nothing new for this island full of independent free spirits...
Sunday, Jul 25, 2004
County sets sights on Pahoa land
By JASON ARMSTRONG
Hawaii County will buy Pahoa's Akebono Theater parking lot for public parking and other improvements, but only if it can get the 3.2-acres of land for $500,000 or less. That's the spending cap the County Council placed on the property Friday when members approved using the government's power of eminent domain to obtain the land."It's still true that (landowner Monika Mallick) opposes having her property condemned," Will Rosdil, Mallick's attorney, told lawmakers prior to the vote. Mallick, who did not attend the meeting, acquired four vacant parcels totaling 3.8 acres from her mother for $100,000 in 2002, according to county tax records. Mallick told the Tribune-Herald that she has since spent nearly $400,000 clearing it, doing grading work and other landscaping.The county values the land at $301,000 for tax purposes, while its appraiser last November determined it is worth $275,000. The county earlier this year made three offers to buy the land, the last of which was for $450,000. Mallick refused each offer and has the property listed for sale at $1.5 million. Unable to buy the land, the council is using its power to condemn it under a process that involves a judge setting the fair market value. Lawmakers voted Friday to seek only three of Mallick's parcels totaling 3.2 acres since a roughly half-acre parcel, which they originally wanted, is not connected to Mallick's other three. Mallick is very comfortable letting the court set the land's worth and is willing to discuss a land swap or having the county condemn only a portion, Rosdil said.That position prompted Hilo Councilman Mike Tulang and Hamakua Councilman Fred Holschuh to change their earlier votes and agree to support the condemnation. The lone opposing vote was cast by North Kona Councilman Curtis Tyler, who voiced reservations after learning that Mallick will be barred from selling her land once the county files a lawsuit to seize it. The county plans to use the property for a "Pahoa Village Resource Park." The project will include a paved parking lot, public bathroom and information kiosk that will double as a mini-police station. The county will pay for the improvements with what is left from the $1.25 million earmarked for the project. Puna Councilman Gary Safarik, who introduced the eminent domain resolution, suggested the development costs will be $750,000.Safarik said he called for capping the purchase amount at $500,000 to leave enough money to pay for the improvements.


Sunday, Jul 25, 2004
Family has purchased thousands of acres on the Big Isle in past 2 years

By DAVE SMITH
The family that owns a downtown Pahoa parking lot the county intends to acquire has invested in a variety of Big Island real estate. Monika Mallick is resisting county efforts to condemn 3.2 acres fronting the Akebono Theater that she acquired two years ago from her mother, Theodora Mallick. But the Pahoa property is but a drop in the bucket that holds more than 50 properties the Mallicks have purchased around the island. Records on file with the county real property tax office show that the Mallicks have invested more than $10 million in Big Island real estate. Most of those purchases, which total more than 2,000 acres, have come in the past two years. All of the properties are registered to the address of the Century Wilshire Hotel in Los Angeles, a 99-room hotel near the UCLA campus which Theodora Mallick has owned for 30 years. Mallick, who is also known as Asha, said she previously lived for 20 years in La Jolla, Calif., before deciding to become a part-time resident of the Big Island. She still has ventures elsewhere, including one recent proposal to help build a hotel in the San Diego, Calif., area. The Big Island properties registered to Mallick and daughters Monika and Geeta range from hundreds of acres of former plantation land in Pepeekeo and Ka'u, to homes in Hilo and Papaikou, to a $1.75 million lot in Puako. Mallick maintains she is not driven by speculation and that her purchases are for her family's future benefit."I'm not buying it to flip it," she said. "I have never sold anything."She said the Pahoa parking lot, which is on the market, is an exception. The Mallicks have said that they purchased the property to prevent the closing of the Pahoa farmer's market. The market is now operating under the supervision of Salvador Luquin, who owns the nearby Luquin's Mexican Restaurant and leases the parking lot property for $3,000 a month."In fact, we had no plans to sell land in Pahoa," she said, adding she had wanted to create a "town-square concept" on the property."We'd like to help everybody," Mallick said. "I hope the council sees it that way."Last year, Theodora Mallick offered to build a new Pahoa school gym on five acres she owns nearby for a "turn-key" sale to the state. That deal apparently fell through. Mallick's purchases have included several hundred acres of former C. Brewer land near the old Hilo Coast Processing Co. She has joined Hawaiian Rainbows LLC which plans to sell 20-acre agricultural lots near the former Pepeekeo sugar mill.Mallick said she does not plan to sell her Pepeekeo properties and her participation in the project involves providing fruit trees from her nursery.She plans to continue her fruit tree operation, including macadamia nut orchards. Last year she received an award from the Hamakua Soil and Water Conservation District for her land stewardship practices. Mallick said she and the Big Island are a good fit."I'm happy here," she said. "It's a wonderful place."
I dont understand why they would run the two stories together except that the envious locals think that she should just give the property away as she has so much already. Stealing is stealing. They are trying to steal this lady's land and its wrong... What do you all think?