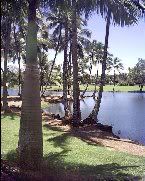 Name~ Hokule'a Kealoha

Short Bio~Hokule'a Kealoha is the Nom De Plume of a writer that formerly lived in Hawaii and is now living a life of adventure on the highways and byways of the American South . I am a Born Again follower of Jesus, as well as a wife, mother of cats and dogs,jeweler, entreprenuer, photographer and pilgrim...

Age~ Old enough to know better

Status~ Newly Single after 13 years of marriage,fur mom to the loving and devoted mini ShihTzu doggie Annabelle, born 6-11-2007 RIP 2-25-09, and the beautiful Abigail born 2-14-09

Hair Color~ natural brown/grey

Mood~ I ALWAYS have a mood, try me...

Loving~ Jesus, Hawaii, my furry friend, Abigail, my Pen Pals, Jewelry ,Blogging ,Writing anything,my Ipod,and being outdoors surrounded by my wonderful natural surroundings

Hating~ Boom Box Cars, Earspray, Abuse of Power,

Reading~













Books in Progress...








Just Finished Reading











Jesus, Divine Mercy ~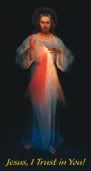 I Trust In You~

My Favorite Past Posts~Relive The Journey!~
2009~
















2008~


























2007~
















2006~
























2005~






































2004~
































2003~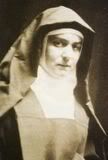 St. Edith Stein~Pray for Us

Religion Link List~






















Political Link List~









Arkansas Link List~
























Interactive Links~

Live WebCam Feed from the Mauna Lani Resort, Kohalla, Big Island of Hawaii


Click here for Aloha Joe!Live Hawaiian Music 24/7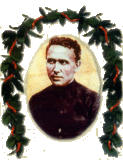 St. Damien of Molokai'i, Patron of Hawaii and the Outcasts among us, pray for us....




Hawaii Links~ ~





Technorotica for Blogging~




Join the Blue Ribbon Online Free Speech Campaign!





















Technorotica for Jewelers, and the Jewelry Trade~













July 25, 2004
Spiritual Equilibrium
Again my thanks to Elizabeth Elliot for this thought on the power of hope and desire
Spiritual Equilibrium

Sometimes a hope or desire lays hold on one with such power that it becomes almost burdensome, even though the thing is a delight to contemplate. The ordinary business of life must be attended to, but this thing carries a lot of weight in soul, mind, and heart. It has a strong pull. And when you are carrying a heavy weight, you have to compensate in order to keep your balance. The best means to spiritual equilibrium, I find, is to look repeatedly at the things which are not seen, that is, at things which are eternal. What Evelyn Underhill calls "the pressure of the Divine Charity" forever urges me forward, counteracting the pressure of my emotions and human desires, reminding me with great patience and great persistence that this thing--this love, this longing, this huge desire--is the very thing God Himself gave, in order that I might have "something to offer." He will see to it that it does not come to nothing, provided we lay it before Him, put it at his disposal.

Lord, all that I long for is known to you,

my sighing is no secret from you...

I put my trust in you, Yahweh,

and leave you to answer for me, Lord my God.

(Ps 38:9, 15 JB)

I need to leave all of my hopes and desires at the foot of His cross... that is where He wants me to leave them and the weight of them... every one of them. I cannot put my trust in anything less, certainly not my feeble efforts. I know that the Very One that gave me the will and desire to accomplish the task will provide the means to do so in His time.