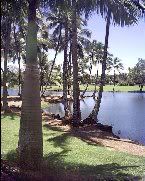 Name~ Hokule'a Kealoha

Short Bio~Hokule'a Kealoha is the Nom De Plume of a writer that formerly lived in Hawaii and is now living a life of adventure on the highways and byways of the American South . I am a Born Again follower of Jesus, as well as a wife, mother of cats and dogs,jeweler, entreprenuer, photographer and pilgrim...

Age~ Old enough to know better

Status~ Newly Single after 13 years of marriage,fur mom to the loving and devoted mini ShihTzu doggie Annabelle, born 6-11-2007 RIP 2-25-09, and the beautiful Abigail born 2-14-09

Hair Color~ natural brown/grey

Mood~ I ALWAYS have a mood, try me...

Loving~ Jesus, Hawaii, my furry friend, Abigail, my Pen Pals, Jewelry ,Blogging ,Writing anything,my Ipod,and being outdoors surrounded by my wonderful natural surroundings

Hating~ Boom Box Cars, Earspray, Abuse of Power,

Reading~













Books in Progress...








Just Finished Reading











Jesus, Divine Mercy ~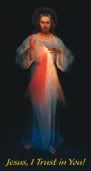 I Trust In You~

My Favorite Past Posts~Relive The Journey!~
2009~
















2008~


























2007~
















2006~
























2005~






































2004~
































2003~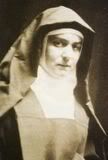 St. Edith Stein~Pray for Us

Religion Link List~






















Political Link List~









Arkansas Link List~
























Interactive Links~

Live WebCam Feed from the Mauna Lani Resort, Kohalla, Big Island of Hawaii


Click here for Aloha Joe!Live Hawaiian Music 24/7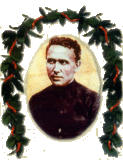 St. Damien of Molokai'i, Patron of Hawaii and the Outcasts among us, pray for us....




Hawaii Links~ ~





Technorotica for Blogging~




Join the Blue Ribbon Online Free Speech Campaign!





















Technorotica for Jewelers, and the Jewelry Trade~













July 30, 2004
The Stryker Bragade
Stryking display in Hilo today
By KARIN STANTON WAIMEA --
Big Island residents are getting a first look this weekend at the eight-wheeled armored assault vehicles at the heart of the Army's transformation of its Hawaii-based 25th Infantry Division (Light) into a Stryker Brigade.Two of the Stryker vehicles were on display Saturday at Kohala-Waimea Airport, not far from the Army's Pohakuloa Training Area where the vehicles will train after being phased in on Oahu in 2006.Today they'll be displayed from 10 a.m. to 1 p.m. at the Hawaii Army National Guard's helicopter hangars near the Hilo airport.
With the 20-ton armored vehicles will be about a dozen soldiers to talk about them, Marine veteran Michael Okunami of Honokaa said he was impressed."It's very solid," he said. "I'm glad they have something like this. Go for it."
The Stryker Brigade is key to the Pentagon's goal of making the Army a quicker, more versatile force. Hawaii's brigade of 291 Stryker vehicles would be the fifth of six planned nationwide.The eight-wheeled vehicles can carry up to nine troops and travel faster than 60 mph, meaning troops have the advantage of arriving at a combat area faster than in a traditional armored tank.The vehicles on display Saturday stretched 22 feet in length and stood nine feet high -- about two feet wider, eight feet longer and seven times heavier than the Hummer H-2 commercial sport utility vehicle.The Stryker made no more noise than an average pickup truck, and there was no visible exhaust."It's awesome," said Sgt. Benjamin Herman of the Fort Lewis, Wash.-based 3rd Stryker Brigade Combat Team, who spent eight months with the Stryker team in Mosul, Iraq. "It's saved a ton of guys' lives. We can ride right up to the bad guys' front door without them even hearing."
Although most of the three dozen Big Island residents who saw the Stryker on Saturday said they were impressed, at least one disagreed.Lynn Nakkim, who said she represented several groups opposed to basing a Stryker Brigade in Hawaii, said the military has other, more remote areas it can utilize, and should be sensitive to the environmental impacts on the Big Island."Hawaii isn't big enough for a Stryker unit. It's just not suitable," she said. "It's right in our yard, our front yard and too close to the Kohala Coast resorts. If you were on your honeymoon and spending $500 a night, would you want to have war games going on while you sat on a balcony looking out at the moon and the stars?"Wearing a T-shirt printed with the words "Axles of Evil," Nakkim said she was not being unpatriotic, but she still was angry. "This is not a done deal," she said.Army spokeswoman Capt. Kathy Turner said officials wanted to give Hawaii residents an opportunity to see the vehicles and to meet some of the troops to ease some of environmental and cultural concerns that the Strykers will cause more air and noise pollution and inflict irreparable damage to the land."We want the community to touch, see and hear these vehicles," she said. "We want to show the community that this is a work in progress."
As you all know, I am as supportive of the military as one can be, Still I was sympathetic to the concerns of the lady in the article. These things are big and fast. Imagine one of these running around and shooting rounds in your backyard... Not so good. Plus they do damage the gound. We already struggle with ATV and other vehicles being ridden off road and scaring the landscape with trails....
I wonder if this is the best place for this unit or if Senator Inoyue was just trying to shove more pork down Hawaii's gullett. Heaven know that we get enough of it.