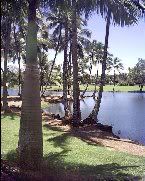 Name~ Hokule'a Kealoha

Short Bio~Hokule'a Kealoha is the Nom De Plume of a writer that formerly lived in Hawaii and is now living a life of adventure on the highways and byways of the American South . I am a Born Again follower of Jesus, as well as a wife, mother of cats and dogs,jeweler, entreprenuer, photographer and pilgrim...

Age~ Old enough to know better

Status~ Newly Single after 13 years of marriage,fur mom to the loving and devoted mini ShihTzu doggie Annabelle, born 6-11-2007 RIP 2-25-09, and the beautiful Abigail born 2-14-09

Hair Color~ natural brown/grey

Mood~ I ALWAYS have a mood, try me...

Loving~ Jesus, Hawaii, my furry friend, Abigail, my Pen Pals, Jewelry ,Blogging ,Writing anything,my Ipod,and being outdoors surrounded by my wonderful natural surroundings

Hating~ Boom Box Cars, Earspray, Abuse of Power,

Reading~













Books in Progress...








Just Finished Reading











Jesus, Divine Mercy ~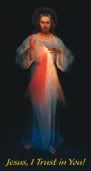 I Trust In You~

My Favorite Past Posts~Relive The Journey!~
2009~
















2008~


























2007~
















2006~
























2005~






































2004~
































2003~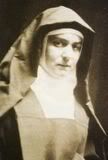 St. Edith Stein~Pray for Us

Religion Link List~






















Political Link List~









Arkansas Link List~
























Interactive Links~

Live WebCam Feed from the Mauna Lani Resort, Kohalla, Big Island of Hawaii


Click here for Aloha Joe!Live Hawaiian Music 24/7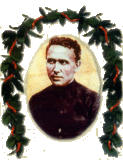 St. Damien of Molokai'i, Patron of Hawaii and the Outcasts among us, pray for us....




Hawaii Links~ ~





Technorotica for Blogging~




Join the Blue Ribbon Online Free Speech Campaign!





















Technorotica for Jewelers, and the Jewelry Trade~













July 18, 2004
This Day God Gives Me
This is a hymn for morning worship from the Prayerbook of the Benedictines of St. John's Abbey in Lemon North Dakota. I use this for my devotional reading and prayer. There are some wonderful things written in this volume... wonderful prayers and hymns. For this Baptist raised, fire baptised Pentecostal,Calvary Chapel chourus leading Believer, this ancient poetry is a marvel and I love it so. The next thing I know I will be converting...My poor Mom, that would be the end for her...
I think one day I will become an Oblate of a religous house. There is a Benedictine Abbey on Oahu. Lack of funds prevent me from participating with that congragation as I would have to go once a month to classes and services at this time but one day perhaps...
This day that God gives me
Strength of High Heaven
Sun and moon shining
Flame in my hearth
Flashing of lightning
Wind in its swiftness
Deeps of the Ocean
Firmness of earth
This day my God sends me
Strength as my steersman
His might to uphold me
His wisdom to guide
Your eyes are watchful
Your ears are listening
Your lips are speaking
Friends at my side
God's way is my way
God's shield is around me
God's Hosts will defend me
Saving from ill
Angels of heaven
Drive from me always
All that would harm me
Stand by me still
Rising, I thank You
Mighty and Strong One
King of Creation
Giver of Rest
Firmly confessing
Threeness of persons
Oneness of Godhead
Trinity blest
Amen and Alleluia