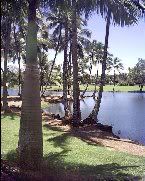 Name~ Hokule'a Kealoha

Short Bio~Hokule'a Kealoha is the Nom De Plume of a writer that formerly lived in Hawaii and is now living a life of adventure on the highways and byways of the American South . I am a Born Again follower of Jesus, as well as a wife, mother of cats and dogs,jeweler, entreprenuer, photographer and pilgrim...

Age~ Old enough to know better

Status~ Newly Single after 13 years of marriage,fur mom to the loving and devoted mini ShihTzu doggie Annabelle, born 6-11-2007 RIP 2-25-09, and the beautiful Abigail born 2-14-09

Hair Color~ natural brown/grey

Mood~ I ALWAYS have a mood, try me...

Loving~ Jesus, Hawaii, my furry friend, Abigail, my Pen Pals, Jewelry ,Blogging ,Writing anything,my Ipod,and being outdoors surrounded by my wonderful natural surroundings

Hating~ Boom Box Cars, Earspray, Abuse of Power,

Reading~













Books in Progress...








Just Finished Reading











Jesus, Divine Mercy ~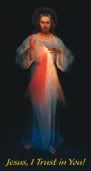 I Trust In You~

My Favorite Past Posts~Relive The Journey!~
2009~
















2008~


























2007~
















2006~
























2005~






































2004~
































2003~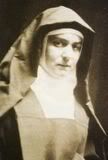 St. Edith Stein~Pray for Us

Religion Link List~






















Political Link List~









Arkansas Link List~
























Interactive Links~

Live WebCam Feed from the Mauna Lani Resort, Kohalla, Big Island of Hawaii


Click here for Aloha Joe!Live Hawaiian Music 24/7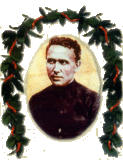 St. Damien of Molokai'i, Patron of Hawaii and the Outcasts among us, pray for us....




Hawaii Links~ ~





Technorotica for Blogging~




Join the Blue Ribbon Online Free Speech Campaign!





















Technorotica for Jewelers, and the Jewelry Trade~













July 11, 2004
This Week's Saturday Slant Week 17 Year 2
The Backstage Pass
The concert was incredible loud, rocking, virile. Your favorite artist, dripping with sensuality, held the audience and especially you enrapt from entrance to encore. During the final encore, a stage hand drapes around your neck a laminated Backstage Pass. It's from your onstage idol, the roadie says. Thanks to a radio giveaway, you're at the concert alone. What happens next? Who is the artist?
Ok Pariah...I think I can do this while keeping this PG-13. Seriously, I have two local acts that I can think of that I would like to have this honor from. One is the incredible vocal ensemble
Ho'okena
these are real, just regular kine guys with regular jobs and stuff and boy can they sing... I think they are pretty good looking too, but don't go off for that and never did, even as a teen.
Now choice number two...Well he is a heart breaker as far as the looks go around here in the islands, but he sings so beautifully that grabs you first. Kauaii's own
Keali'i Reichel
. He's better known to the mainland having fronted a lot of different artists. I truly love his rendition of Steven Curtis Chapman's "I Will be Here".
On a totally differentent note, literally, there is my dream vocal event, to sing one of the great choral works like Beethoven's
9th symphony
, or Morton Lauridsen's magnificent vocal prayer
Lux Aeterna
with the
Los Angeles Master Chorale
I miss them more than many things I miss about LA, and when I play Lux Aeterna I weep every time, maybe more now after 9-11 since it was played often at memorial services. I do believe from the wording that it was written from the same Old Testiment passages at was Mozart's Requiem, which was also used extensively for public memorial services.
I guess I would like a chance to perform with these guys, rather than all the romantic stuff which is where the Slant was headed but so far no dice... Sorry Pariah, great attempt at creativity