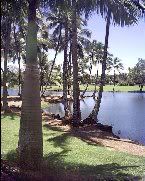 Name~ Hokule'a Kealoha

Short Bio~Hokule'a Kealoha is the Nom De Plume of a writer that formerly lived in Hawaii and is now living a life of adventure on the highways and byways of the American South . I am a Born Again follower of Jesus, as well as a wife, mother of cats and dogs,jeweler, entreprenuer, photographer and pilgrim...

Age~ Old enough to know better

Status~ Newly Single after 13 years of marriage,fur mom to the loving and devoted mini ShihTzu doggie Annabelle, born 6-11-2007 RIP 2-25-09, and the beautiful Abigail born 2-14-09

Hair Color~ natural brown/grey

Mood~ I ALWAYS have a mood, try me...

Loving~ Jesus, Hawaii, my furry friend, Abigail, my Pen Pals, Jewelry ,Blogging ,Writing anything,my Ipod,and being outdoors surrounded by my wonderful natural surroundings

Hating~ Boom Box Cars, Earspray, Abuse of Power,

Reading~













Books in Progress...








Just Finished Reading











Jesus, Divine Mercy ~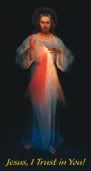 I Trust In You~

My Favorite Past Posts~Relive The Journey!~
2009~
















2008~


























2007~
















2006~
























2005~






































2004~
































2003~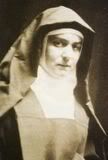 St. Edith Stein~Pray for Us

Religion Link List~






















Political Link List~









Arkansas Link List~
























Interactive Links~

Live WebCam Feed from the Mauna Lani Resort, Kohalla, Big Island of Hawaii


Click here for Aloha Joe!Live Hawaiian Music 24/7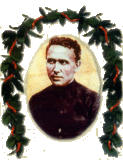 St. Damien of Molokai'i, Patron of Hawaii and the Outcasts among us, pray for us....




Hawaii Links~ ~





Technorotica for Blogging~




Join the Blue Ribbon Online Free Speech Campaign!





















Technorotica for Jewelers, and the Jewelry Trade~













July 25, 2004
This Week's Saturday Slant Week 19 Year 2
My favorite 80s culture moment is....Was it the debut of MTV? Is your favorite moment patriotic pride in Mary Lou Rettons 1984 Olympic gold medal win? Was it Samantha Foxs ass-less leather pants? Was it David Lee Roths ass-less leather pants? Does "Sixteen Candles" qualify as your favorite Eighties moment? Or was it that special someone with whom you saw "Dirty Dancing"? We know you were there. Spill it!
Ah Pariah..."Sweet Dreams are made of this..." Will any of us that came of age in the 80's forget the advent of the MTV style music video? I have to say this, music videos had been out for about 10 years prior to that. They were a natural extension of the prerecorded music shorts that had been on tv for a long time, but MTV, and the video for the sake of the video changed everything about how pop and other music was packaged and sold. I remember seeing some of the first ones then going back to class and saying "This is big, and going to get bigger..."and it did.
However I think that MTV has run its course. Much of what is produced is vile, beyond anything necessary to prove any pointor sell any artist. However
Mark Romenek's stunning video of Johnny Cash, "Hurt"
gives me hope that this art form wont just become another form of pornography...
The the things that came to mind right away for me when I read the question were.... Duran Duran- I can hear "Rio" in my head...-overlaid with Culture Club, Phil Collins, Eurythmics, Pretenders, Blondie (hey I hear they are back???) and Madonna, who I remember seeing in "Desperately Seeking Susan" and saying to my now ex husband, "OMG, this is only the beginning, shes terrific... " ....I was working at a firm that had the largest warehousing operations in the area and one portion was used as a sound stage quite often for movies, ect. We got to see some of the production for Michael Jackson's Video, "Thriller"... I remember seeing that and saying "Wow, how do you top that?" You dont...and he didnt and its sad to see how Jackson's life is so sick and sad. Dancing Rain Girl as Rock and Roll prophet...lol
I don't know if this qualifies as a cultural moment, but by the mid 80.s the club scene in Greater Los Angeles was the most intense it had been in years... I think that had a great impact on local media at the time as well what was going on in music and film. Along with that "action" was the other "action", huge huge drug scene, cocaine everywhere, a lot of wild sexual excess, Open parties where anything goes...The now Governor of California, Arnold Schwarzenegger, eluded to some of this during his campaign when he was rightly accused of misconduct at some of these "events" (and other things too, it was a mind set then, do what ever, worry about the consequences later)..., well he wasn't the only one, there was a of wild stuff going on...The Gay Culture was, to use a cliche, "coming out" and we had a lot of gay friends that we met and hung with...We also had gay friends that were dying of AIDS and no one really understood what that was all about,except for the furnerals and asking why?.(AIDS as a 80's cultural event ,Yes...) My Ex and I would walk Hollywood boulevard, in our leathers, and watch the freak show, and we hit a few of those little events.. I don't regret one bit getting out of it and totally away from that life, It nearly killed me. I find myself thinking "I did what?" and there were the people that would just appere back into my life like a bad dream... As for the night life, there wasn't much happening until a few years ago, where the RAVE thing took hold...Things always come back around...