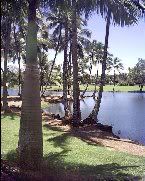 Name~ Hokule'a Kealoha

Short Bio~Hokule'a Kealoha is the Nom De Plume of a writer that formerly lived in Hawaii and is now living a life of adventure on the highways and byways of the American South . I am a Born Again follower of Jesus, as well as a wife, mother of cats and dogs,jeweler, entreprenuer, photographer and pilgrim...

Age~ Old enough to know better

Status~ Newly Single after 13 years of marriage,fur mom to the loving and devoted mini ShihTzu doggie Annabelle, born 6-11-2007 RIP 2-25-09, and the beautiful Abigail born 2-14-09

Hair Color~ natural brown/grey

Mood~ I ALWAYS have a mood, try me...

Loving~ Jesus, Hawaii, my furry friend, Abigail, my Pen Pals, Jewelry ,Blogging ,Writing anything,my Ipod,and being outdoors surrounded by my wonderful natural surroundings

Hating~ Boom Box Cars, Earspray, Abuse of Power,

Reading~













Books in Progress...








Just Finished Reading











Jesus, Divine Mercy ~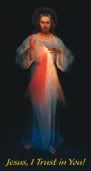 I Trust In You~

My Favorite Past Posts~Relive The Journey!~
2009~
















2008~


























2007~
















2006~
























2005~






































2004~
































2003~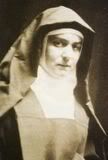 St. Edith Stein~Pray for Us

Religion Link List~






















Political Link List~









Arkansas Link List~
























Interactive Links~

Live WebCam Feed from the Mauna Lani Resort, Kohalla, Big Island of Hawaii


Click here for Aloha Joe!Live Hawaiian Music 24/7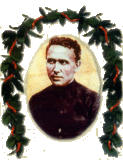 St. Damien of Molokai'i, Patron of Hawaii and the Outcasts among us, pray for us....




Hawaii Links~ ~





Technorotica for Blogging~




Join the Blue Ribbon Online Free Speech Campaign!





















Technorotica for Jewelers, and the Jewelry Trade~













July 28, 2004
"What Is Your Location"
I had five different visitors comment on this mornings story in the Trib about the need for residential address identification on our homes and businesses. So I though that it was a good tie in to the story from yesterday
Addresses soon to be law

By JASON ARMSTRONG
All building owners need a number so they don't become a statistic. A street address must be displayed on every Big Island home and business under a new law that takes effect Aug. 14.The owners of permitted or occupied structures will have a one-year grace period before they must post the numbers or face a $25 fine.
In the 15 months since the legislation was proposed, the estimated number of existing homes lacking an assigned address has dropped from 20,000 to 2,300, according to the county. The county assigns an address when it issues a building permit, ensuring new structures have numbers.The goal is to increase response times by police, fire and other emergency personnel."At night, you can no longer go to the house with the light on because they're all on," Fire Chief Darryl Oliveira said.Besides offering faster emergency care, the new law also will make it easier for mail carriers, shippers and delivery drivers to find their destinations, he said."I mean everybody can benefit from at least having some reference points to work with," Oliveira said.Complying with the law helps property owners by making them safer, said Police Sgt. Derek Pacheco, commander of the Puna District."I think it will make an impact here," Pacheco said. "Being a rural area, a lot of times we have to get directions to the house because there is no street address."Those directions are sometimes wrong or unclear, and having a dispatcher verify the information can take precious seconds, he said.
Under the law, single-family homeowners must post an address near their driveway entrance by mounting the numbers on their mailbox, post or fence. The address may be placed near the home's main entrance if it is within 50 feet of the road or is clearly visible from there.If the dwelling entrance is more than 50 feet from the street or cannot be seen easily from there, a second set of numbers must be mounted on, above or at the side of the entrance.The address must be visible while driving in either direction.Owners sharing a common driveway have to display the range of addresses on a sign of up to 2 square feet and not more than 6 feet high.Just one posting is required for businesses, either at the driveway entrance or on the building if the structure is located within 50 feet of the street.Business owners, however, must use taller numbers that are at least 4 inches high.In an effort to avoid confusion, no other words or numbers may be placed within two feet of the address number, according to the law.People who deface or remove an address can be fined up to $500 for the first offense and between $500 and $1,000 for a subsequent conviction occurring within five years.The Planning Department is responsible for enforcing the law.
I love this...Here are the directions for getting your very own address?
1. Identify your property's unique tax-map-key number, or TMK. Check your recent real property tax assessment card to learn the TMK or look it up on the Web at
www.hawaiipropertytax.com
.
2. Call 961-8469 and ask for the Street Address Section of the Hawaii County Planning Department.
3. Provide your TMK to the clerk. Also state the number of homes on your lot and if your driveway is located on the left, middle or right side of the lot.
4. Receive a free address assignment.Note: Property owners are responsible for the cost of obtaining and mounting their address numbers. They must be Arabic numerals at least 3 inches tall for homes and a minimum 4 inches high for businesses. The numbers should be made from a durable and clearly visible material or paint that is a different color from the background.


I have had to deal with this myself. I worked for three miserable months for a cinder and gravel company in Pahoa two summers ago, and I would get orders from customers wanting gravel delivered to a job site or home and they would give direction's like these...
"Yah, go down Hwy 130 till you get to Pakalolo Rd, turn then go quite a ways up you know where it goes yah? (no...but I digress) No? Well it goes way up no road just dirt then when you get to the place when it forks go "mauka" (towards the mountain... and there are several to choose from) you will run into a sorta paved scrape road, follow that(I assume mauka, but you know what assume is short for?) till you see the gate with the orange rag tied to it (I kid you not) Turn in and you will see the place where its dump already..."
Or this one..."Yah I likea live out Hawaiian Acres, you know off road "E", then follow the telephone poles 10 or so to the gate with the yellow police tape...Yah we got raided, so I kept the tape... Put it on the gate so we could be found again yah... We gotta bunch of trees near us (so does everyone else, its a forest...) and if you hit 14th you have gone too far.."
Trouble is all the street signs are painted on telephone poles out there. There are no street lights and most people are on a temporary power pole or off the grid. At night it is BLACK out that way and you dont want to be roaming around in the dark...None of those people have a street address. Trust me, a lot of them dont want a street address ( can you spell Pakalolo? Marijuana to the rest of us) We get our mail via the post office box. And when there is a reason that they need to be found its darn hard.
This is important. Its a measure of the growth that I have written about lately. But like many have said it shows that the country type of living that the old timers had once, is gone forever and while progress is good, there was a bit of good in the old ways too.