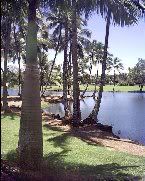 Name~ Hokule'a Kealoha

Short Bio~Hokule'a Kealoha is the Nom De Plume of a writer that formerly lived in Hawaii and is now living a life of adventure on the highways and byways of the American South . I am a Born Again follower of Jesus, as well as a wife, mother of cats and dogs,jeweler, entreprenuer, photographer and pilgrim...

Age~ Old enough to know better

Status~ Newly Single after 13 years of marriage,fur mom to the loving and devoted mini ShihTzu doggie Annabelle, born 6-11-2007 RIP 2-25-09, and the beautiful Abigail born 2-14-09

Hair Color~ natural brown/grey

Mood~ I ALWAYS have a mood, try me...

Loving~ Jesus, Hawaii, my furry friend, Abigail, my Pen Pals, Jewelry ,Blogging ,Writing anything,my Ipod,and being outdoors surrounded by my wonderful natural surroundings

Hating~ Boom Box Cars, Earspray, Abuse of Power,

Reading~













Books in Progress...








Just Finished Reading











Jesus, Divine Mercy ~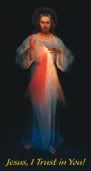 I Trust In You~

My Favorite Past Posts~Relive The Journey!~
2009~
















2008~


























2007~
















2006~
























2005~






































2004~
































2003~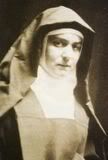 St. Edith Stein~Pray for Us

Religion Link List~






















Political Link List~









Arkansas Link List~
























Interactive Links~

Live WebCam Feed from the Mauna Lani Resort, Kohalla, Big Island of Hawaii


Click here for Aloha Joe!Live Hawaiian Music 24/7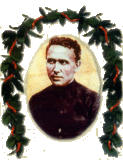 St. Damien of Molokai'i, Patron of Hawaii and the Outcasts among us, pray for us....




Hawaii Links~ ~





Technorotica for Blogging~




Join the Blue Ribbon Online Free Speech Campaign!





















Technorotica for Jewelers, and the Jewelry Trade~













August 19, 2004
Afraid So...
Hale Pu'uhonua The Garden Gate

I remembered hearing this poem last week as i was driving home from the shop and thought that it was so appropriate. Once I pulled it up I read it and laughed out loud...
I must be feeling better...
Afraid So


Is it starting to rain?
Did the check bounce?
Are we out of coffee?
Is this going to hurt?
Could you lose your job?
Did the glass break?
Was the baggage misrouted?
Will this go on my record?
Are you missing much money?
Was anyone injured?
Is the traffic heavy?
Do I have to remove my clothes?
Will it leave a scar?
Must you go?
Will this be in the papers?
Is my time up already?
Are we seeing the understudy?
Will it affect my eyesight?
Did all the books burn?
Are you still smoking?
Is the bone broken?
Will I have to put him to sleep?
Was the car totaled?
Am I responsible for these charges?
Are you contagious?
Will we have to wait long?
Is the runway icy?
Was the gun loaded?
Could this cause side effects?
Do you know who betrayed you?
Is the wound infected?
Are we lost?
Can it get any worse?

Poem: "Afraid So" by Jeanne Marie Beaumont from "Curious Conduct" BOA Editions, Ltd., 2004
We can never know what is beyond the next curve...the closed gate...Had I known how hard things would be would I have crossed that gate and into this new life...yes for this is my life's Great Adventure and Id have done it no matter what. This poem reminded my of this scripture..
25 "Therefore I say to you, do not worry about your life, what you will eat or what you will drink; nor about your body, what you will put on. Is not life more than food and the body more than clothing? 26 Look at the birds of the air, for they neither sow nor reap nor gather into barns; yet your heavenly Father feeds them. Are you not of more value than they? 27 Which of you by worrying can add one cubit to his stature?
28 "So why do you worry about clothing? Consider the lilies of the field, how they grow: they neither toil nor spin; 29 and yet I say to you that even Solomon in all his glory was not arrayed like one of these. 30 Now if God so clothes the grass of the field, which today is, and tomorrow is thrown into the oven, will He not much more clothe you, O you of little faith?
31 "Therefore do not worry, saying, 'What shall we eat?' or 'What shall we drink?' or 'What shall we wear?' 32 For after all these things the Gentiles seek. For your heavenly Father knows that you need all these things. 33 But seek first the kingdom of God and His righteousness, and all these things shall be added to you. 34 Therefore do not worry about tomorrow, for tomorrow will worry about its own things. Sufficient for the day is its own trouble.

Matthew 6:25-34
I particularlly like the line "Sufficient for the day is its own trouble." Boy if that wasnt ever the truth. I am really trying to not be like the poor soul that is the model for the poem, if I was all of what is left of my rapidly turning grey hair would just fall out.
I think that the worst time is the three hours from the time that Woody leaves the house to go to Kona till I have to get up. The Accuser has a grand old time with me, as I find it nearly impossible to go back to sleep. I think about way too many things, and should likely just get up and not try to sleep at all
Nothing at the store today. The guy that has the ATT store next to me said it was dead dead dead yesterday and if this wasnt a good time to take off he didnt know what was. I already have people clammering to bring me stuff towork on. Like Doug said, I might get rich just doing the ring sizing that needs to be done...
I may get more solicitous handling from Woody when he gets back tomorrow night. I bent down to pet the Makster and I startled him. Hes fixed but this time of year both cats get a little crazy, I think its wiring...anyway he jumped and lunged at me leaving bite marks and two deep gouges on my right wrist that have bled furiously. An expert would see that they are going in the wrong direction for doing myself in but they are going to be pretty darn ugly in a day or so, and Im not telling. Makoa is very contrite about it, He hates the taste of human blood, thankfully. I think this is one of the few times hes ever bitten or scratched me, Nani is the worst offender in that area.
Well off to bed and another day at the store. I feel quite a bit better. Maybe it was the change of pace or perhaps a bit of hope that I can really do this. Hope, that is a lovely thing to behold.