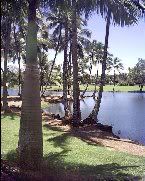 Name~ Hokule'a Kealoha

Short Bio~Hokule'a Kealoha is the Nom De Plume of a writer that formerly lived in Hawaii and is now living a life of adventure on the highways and byways of the American South . I am a Born Again follower of Jesus, as well as a wife, mother of cats and dogs,jeweler, entreprenuer, photographer and pilgrim...

Age~ Old enough to know better

Status~ Newly Single after 13 years of marriage,fur mom to the loving and devoted mini ShihTzu doggie Annabelle, born 6-11-2007 RIP 2-25-09, and the beautiful Abigail born 2-14-09

Hair Color~ natural brown/grey

Mood~ I ALWAYS have a mood, try me...

Loving~ Jesus, Hawaii, my furry friend, Abigail, my Pen Pals, Jewelry ,Blogging ,Writing anything,my Ipod,and being outdoors surrounded by my wonderful natural surroundings

Hating~ Boom Box Cars, Earspray, Abuse of Power,

Reading~













Books in Progress...








Just Finished Reading











Jesus, Divine Mercy ~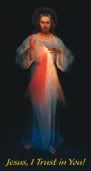 I Trust In You~

My Favorite Past Posts~Relive The Journey!~
2009~
















2008~


























2007~
















2006~
























2005~






































2004~
































2003~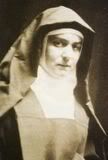 St. Edith Stein~Pray for Us

Religion Link List~






















Political Link List~









Arkansas Link List~
























Interactive Links~

Live WebCam Feed from the Mauna Lani Resort, Kohalla, Big Island of Hawaii


Click here for Aloha Joe!Live Hawaiian Music 24/7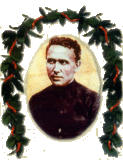 St. Damien of Molokai'i, Patron of Hawaii and the Outcasts among us, pray for us....




Hawaii Links~ ~





Technorotica for Blogging~




Join the Blue Ribbon Online Free Speech Campaign!





















Technorotica for Jewelers, and the Jewelry Trade~













August 06, 2004
Clearly, "out of the box" thinking is required. Could former or low-occupancy hotels in East Hawaii and even in Kona be converted to affordable housing units using Federal Grants and monies? Could restrictions on agricultural lands be eased so that the pace of ag-industry expansion quickens? Could partnerships with the University of Hawaii at Hilo help mentor and develop businesses that provide meaningful work for those currently unemployed? Could tax considerations be made for developers providing affordable housing? If you have "out of the box" ideas, communicate them to your county council member or to Mayor Harry Kim. We have a crisis and it will take the minds of many to alleviate this predicament.
Focus on the Economy is written for Hawaii Island Economic Development Board, Roberta Chu, chair / Rick West, executive director. Readers with comments, questions or suggestions should check the web site, www.hiedb.org, e-mail hiedb@gte.net or call HIEDB, 966-5416. An archive of Focus on the Economy columns is available on the Web site.
Even if these jobs come about, its not going to help. Your housepayment runs 800.00 PI for every 100,000.00 that you borrow, plus where do you get the down payment? I love the talk about "affordable housing in Kona." Sure, we are going to put in condos that are half of what other cost..." That is still over 200,000.00. Get real.
Our state is going to have a HUGE problem. Comming soon. Hotels with self servce maid service as there wont be people to do this sort of work, cause they cant afford to live here. This comes up in conversation and most people laugh. I dont. The very people that serve our visitors, sing the songs and dance the hula will leave, go to places like Las Vegas, where wages are higher and hospitality jobs are side by side with more affordable housing. ( Las Vegas has the largest Hawaiian population outside of Hawaii)
What will Hawaii be without the Hawaiian people that are keepers of the culture that we all love. We will become like Disneyland, with a created culture pleasure park that has no soul.