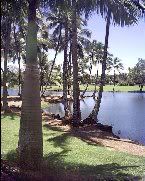 Name~ Hokule'a Kealoha

Short Bio~Hokule'a Kealoha is the Nom De Plume of a writer that formerly lived in Hawaii and is now living a life of adventure on the highways and byways of the American South . I am a Born Again follower of Jesus, as well as a wife, mother of cats and dogs,jeweler, entreprenuer, photographer and pilgrim...

Age~ Old enough to know better

Status~ Newly Single after 13 years of marriage,fur mom to the loving and devoted mini ShihTzu doggie Annabelle, born 6-11-2007 RIP 2-25-09, and the beautiful Abigail born 2-14-09

Hair Color~ natural brown/grey

Mood~ I ALWAYS have a mood, try me...

Loving~ Jesus, Hawaii, my furry friend, Abigail, my Pen Pals, Jewelry ,Blogging ,Writing anything,my Ipod,and being outdoors surrounded by my wonderful natural surroundings

Hating~ Boom Box Cars, Earspray, Abuse of Power,

Reading~













Books in Progress...








Just Finished Reading











Jesus, Divine Mercy ~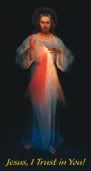 I Trust In You~

My Favorite Past Posts~Relive The Journey!~
2009~
















2008~


























2007~
















2006~
























2005~






































2004~
































2003~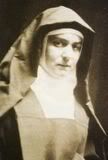 St. Edith Stein~Pray for Us

Religion Link List~






















Political Link List~









Arkansas Link List~
























Interactive Links~

Live WebCam Feed from the Mauna Lani Resort, Kohalla, Big Island of Hawaii


Click here for Aloha Joe!Live Hawaiian Music 24/7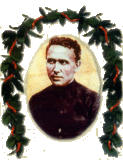 St. Damien of Molokai'i, Patron of Hawaii and the Outcasts among us, pray for us....




Hawaii Links~ ~





Technorotica for Blogging~




Join the Blue Ribbon Online Free Speech Campaign!





















Technorotica for Jewelers, and the Jewelry Trade~













August 11, 2004
Eyes of the World
paddlers from Austrailia at the IVF canoe paddling championships
The Paddling World that is. This is one of the biggest sporting events to ever come to Hilo, We have about 10000 people here visiting for this week. We dont have enough room in our few hotels, so people are sleeping at the Natl. Guard Armory, and bedding down at school gyms and even on Hilo bay in the canoe hale (houses)where their canoes are stored. The weather is flawless and so far I have met some of the people and they are very nice and terribly excited to be here. For some of the young people this is the first time they have been off their small islands and this is the "Big City"... makes me smile!
here is todays report from the Trib
Slicing the waves

Wednesday, August 11, 2004 9:18 AM HST



Weather is just right for canoe practice runs

By JASON ARMSTRONG
Tribune-Herald staff writer


Visitors to Hilo often find many things to appreciate, but cloudy weather is rarely one of them -- until now.

Tuesday morning's overcast skies and occasional passing shower were very much welcomed by the 1,800 paddlers in town for the weeklong International Va'a Federation Hilo World Sprints.

"The conditions are great," said Toby Medeiros, a competitor from Lanikai, Oahu. "It's great for a six-man and a one-man race because the wind is down and the current is even so that will make for an even race for everybody."

The clouds help to keep the racers cool, said Medeiros, whose familiarity with Lanikai, ranked as Hawaii's best beach, didn't temper his appreciation for Hilo Bayfront Park.

"You have a beautiful beach here," he said after exiting the water with his solo outrigger canoe.

Afternoon conditions changed, however, as the sun came out and the mercury rose.

Still, that didn't seem to bother the athletes that much, some of whom jogged up and down the beach.

"When we left, it was 14 degrees - (about 57 degrees Fahrenheit)," said Allen Rasmussen, one of three coaches for the team from Mooloolaba, Australia.




"Come on, guys. You got 15 minutes (to practice)," he shouted at the 34-member junior team of paddlers whose ages range from 14 to 19.

Things appeared to go smoothly as the 20 nations and territories participating in the outrigger canoe races took their final practices in Hilo Bay before today's start of competition.

"The paddlers have been very cooperative," said Randy Botti, event beach coordinator.

All teams have received practice time, even those that arrived late due to missed flights or other travel complications, he said.

"They're not going to get mad if you're happy," Botti said of his approach to coordinating the shared use of the outrigger canoes. "They understand what a smile is."

The activities attracted the attention of Luz Willrodt, a recent transplant from South Dakota.

"I saw people walking by the (Suisan) bridge, and I just followed them," she said.

Willrodt noted it's still cold and breezy back in South Dakota.

"Not here," she added, while holding an umbrella and a pair of binoculars. "It's very refreshing -- the water."

Canopy tents lined the beach, while loudspeakers bellowed Hawaiian music as the paddlers took turns with the brightly colored canoes made especially for this event.

"It's a beautiful place," said Juan Soler, who is helping to promote the 15-member Rapa Nui team.

He called the conditions "fantastic."

"(It's) something we don't have in Rapa Nui. We don't have good conditions for this sport. Only open ocean," Soler said.

Amid the laid-back atmosphere are several food vendors on hand to help nourish the athletes.

That can be a difficult task given the variety of cultures and languages that are represented, noted Steve Pavao, chief professional officer for the Boys and Girls Club of the Big Island.

Pavao, who is helping run the club's food booth, said he found the best approach is to display the items.

"We had to put out samples," he said. "I think people have a hard time with the language barrier. Sometimes it's easier to just point."

Other residents have been sharing their aloha as well, even doing what they could to mend strained relations with France.

After discovering cool sleeping conditions at the National Guard Armory, the French team received donated blankets and has enjoyed free rides while hitchhiking around Hilo, team captain Olivier Petilleon said through an interpreter.

Unable to obtain rental cars, the members hitch rides simply by wearing their teal shirts with the word "France" written on the back and carrying their canoe paddles, he said.

Like many teams, the paddlers from Rapa Nui are here not to win, but to learn.

"For us, it's very important to participate because the sport is alive," Soler said.