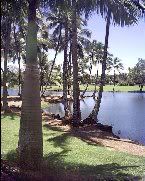 Name~ Hokule'a Kealoha

Short Bio~Hokule'a Kealoha is the Nom De Plume of a writer that formerly lived in Hawaii and is now living a life of adventure on the highways and byways of the American South . I am a Born Again follower of Jesus, as well as a wife, mother of cats and dogs,jeweler, entreprenuer, photographer and pilgrim...

Age~ Old enough to know better

Status~ Newly Single after 13 years of marriage,fur mom to the loving and devoted mini ShihTzu doggie Annabelle, born 6-11-2007 RIP 2-25-09, and the beautiful Abigail born 2-14-09

Hair Color~ natural brown/grey

Mood~ I ALWAYS have a mood, try me...

Loving~ Jesus, Hawaii, my furry friend, Abigail, my Pen Pals, Jewelry ,Blogging ,Writing anything,my Ipod,and being outdoors surrounded by my wonderful natural surroundings

Hating~ Boom Box Cars, Earspray, Abuse of Power,

Reading~













Books in Progress...








Just Finished Reading











Jesus, Divine Mercy ~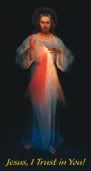 I Trust In You~

My Favorite Past Posts~Relive The Journey!~
2009~
















2008~


























2007~
















2006~
























2005~






































2004~
































2003~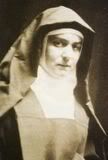 St. Edith Stein~Pray for Us

Religion Link List~






















Political Link List~









Arkansas Link List~
























Interactive Links~

Live WebCam Feed from the Mauna Lani Resort, Kohalla, Big Island of Hawaii


Click here for Aloha Joe!Live Hawaiian Music 24/7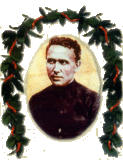 St. Damien of Molokai'i, Patron of Hawaii and the Outcasts among us, pray for us....




Hawaii Links~ ~





Technorotica for Blogging~




Join the Blue Ribbon Online Free Speech Campaign!





















Technorotica for Jewelers, and the Jewelry Trade~













August 06, 2004
I am posting an article that was published last week about the need for affordable housing. Im sure that this is a problem everywhere, and thank you God for our warm climate or all of these houseless people would be in worse trouble.
Affordable Housing
Focus on the Economy
Friday, July 30, 2004 7:57 AM HST
Open nearly any newspaper or business publication in Hawaii recently and chances are you will find an article about jobs and employment alongside articles about the soaring cost of real estate. When these issues are combined, a clear picture emerges of the crisis facing Hawaii Island.
Every hotel in West Hawaii is in need of workers, cooks, maintenance workers, experienced sales or housekeeping managers. Regardless of qualifications, without affordable housing in West Hawaii, the 9.9 percent unemployed in Ka'u and the 10.3 percent unemployed in Puna can ill afford to give up their homes or relatively low-rent apartments for better paying hospitality industry jobs that offer good benefits.
Some developments in the resort areas of Hualalai, Waikoloa, Mauna Kea and South Kona have provided affordable housing. However, the increased valuation of these units, particularly those constructed over the past decade, now makes them 'unaffordable' for many. While the overall median home price on Hawaii Island is now estimated at $288,500 this figure hides a huge disparity between home prices in East and West Hawaii. From Ka'u and Puna through North and South Hilo to Hamakua, the median home price is $187,300. From South Kona to North Kohala, the median home price is $458,750.