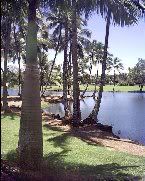 Name~ Hokule'a Kealoha

Short Bio~Hokule'a Kealoha is the Nom De Plume of a writer that formerly lived in Hawaii and is now living a life of adventure on the highways and byways of the American South . I am a Born Again follower of Jesus, as well as a wife, mother of cats and dogs,jeweler, entreprenuer, photographer and pilgrim...

Age~ Old enough to know better

Status~ Newly Single after 13 years of marriage,fur mom to the loving and devoted mini ShihTzu doggie Annabelle, born 6-11-2007 RIP 2-25-09, and the beautiful Abigail born 2-14-09

Hair Color~ natural brown/grey

Mood~ I ALWAYS have a mood, try me...

Loving~ Jesus, Hawaii, my furry friend, Abigail, my Pen Pals, Jewelry ,Blogging ,Writing anything,my Ipod,and being outdoors surrounded by my wonderful natural surroundings

Hating~ Boom Box Cars, Earspray, Abuse of Power,

Reading~













Books in Progress...








Just Finished Reading











Jesus, Divine Mercy ~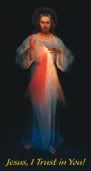 I Trust In You~

My Favorite Past Posts~Relive The Journey!~
2009~
















2008~


























2007~
















2006~
























2005~






































2004~
































2003~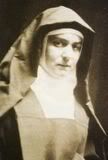 St. Edith Stein~Pray for Us

Religion Link List~






















Political Link List~









Arkansas Link List~
























Interactive Links~

Live WebCam Feed from the Mauna Lani Resort, Kohalla, Big Island of Hawaii


Click here for Aloha Joe!Live Hawaiian Music 24/7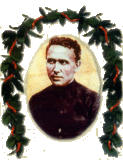 St. Damien of Molokai'i, Patron of Hawaii and the Outcasts among us, pray for us....




Hawaii Links~ ~





Technorotica for Blogging~




Join the Blue Ribbon Online Free Speech Campaign!





















Technorotica for Jewelers, and the Jewelry Trade~













August 19, 2004
Into the Wine Dark Seas
Into the Wine Dark Seas Ocean Views above Honoka'a

This was shot at 5:45pm yesterday on the Old Mamalaloa Rd in Ahualoa, above Honoka'a town. The sky and the seas were the same majestic purple color. the dark contrasting folliage is wild Sugar Cane, the last vestages of the once thriving sugar industry here on the Hamakua Coast... Its moments like this that remind me why I moved to Hawaii, the sheer glory of the day and all of the color in it was amazing...it gives me hope.
I spent my first day learning jewelry repair yesterday and started right away channel setting diamonds, along with Sara a daughter of a cousin and another student way futher along than myself. I did well and watched as pearls were drilled and strung, chains was soldered back together and general repair things were done. Next week, I will have a set up of my own to repair things taken in at the store and to do projects set for me. I want to sink down on my knees in gratitude for the opportunity to do this. I felt like I was doing something that I have always know that I could do well.
John failed in the second part of his TSA exams, the medicals... Blood pressure was high and his hearing is just below what they desire. He has got to go to the doctor now... I doubt he will get a chance to go on the waiting list for the jobs at the airport. I feel badly but what can I do or say... I think I am in worse shape than he and its a bit scary to think about...He isnt dizzy or has headaches but I do, He doesnt have chest pains but I do. No doctor in town will see me without insurance unless I am dying in emergency so I am just waiting it out. Hopefully I can manage to control my stress levels better.
I want to thank all of you that emailed me your support in this really difficult time. I appreciate all of your intrest in my life and doing and I pray a blessing on each and every one of you!