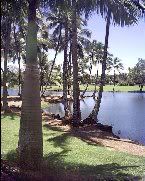 Name~ Hokule'a Kealoha

Short Bio~Hokule'a Kealoha is the Nom De Plume of a writer that formerly lived in Hawaii and is now living a life of adventure on the highways and byways of the American South . I am a Born Again follower of Jesus, as well as a wife, mother of cats and dogs,jeweler, entreprenuer, photographer and pilgrim...

Age~ Old enough to know better

Status~ Newly Single after 13 years of marriage,fur mom to the loving and devoted mini ShihTzu doggie Annabelle, born 6-11-2007 RIP 2-25-09, and the beautiful Abigail born 2-14-09

Hair Color~ natural brown/grey

Mood~ I ALWAYS have a mood, try me...

Loving~ Jesus, Hawaii, my furry friend, Abigail, my Pen Pals, Jewelry ,Blogging ,Writing anything,my Ipod,and being outdoors surrounded by my wonderful natural surroundings

Hating~ Boom Box Cars, Earspray, Abuse of Power,

Reading~













Books in Progress...








Just Finished Reading











Jesus, Divine Mercy ~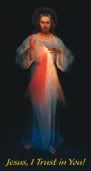 I Trust In You~

My Favorite Past Posts~Relive The Journey!~
2009~
















2008~


























2007~
















2006~
























2005~






































2004~
































2003~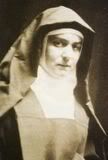 St. Edith Stein~Pray for Us

Religion Link List~






















Political Link List~









Arkansas Link List~
























Interactive Links~

Live WebCam Feed from the Mauna Lani Resort, Kohalla, Big Island of Hawaii


Click here for Aloha Joe!Live Hawaiian Music 24/7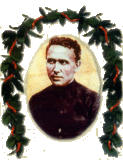 St. Damien of Molokai'i, Patron of Hawaii and the Outcasts among us, pray for us....




Hawaii Links~ ~





Technorotica for Blogging~




Join the Blue Ribbon Online Free Speech Campaign!





















Technorotica for Jewelers, and the Jewelry Trade~













August 16, 2004
A Survivor's Tale
A Hualalai Silver Sword Plant

I love this man's weekly column in the Trib. Gives me a reason to buy the paper. He always has the skinny on a unusual building or fact related to my Island Home
The silversword's struggle to survive
Sunday, August 15, 2004 8:59 AM HST



Riddle of the Relic

by Kent Warshauer

Editor's note: Those who travel around the Big Island can find the remnants of a bygone era nearly everywhere. This column attempts to explain the history behind some of them.

Biologist Rick Warshauer (yes, this writer's brother) asks the

Sugar Mill Spy what he knows about the rare silversword plant on the Island of Hawaii.

This information was gleaned from old newspaper accounts, and may or may not be known by our plant-loving community in the Hawaii Volcanoes National Park, and elsewhere.

The silversword plant was known to the early Hawaiians as ahinahina (slate-colored), and it thrived at elevations of 7,000 to 12,000 feet on the Island of Hawaii. This included the summit of Hualalai and the upper regions of Mauna Loa and Mauna Kea.

Silverswords began to disappear after the British ship HMS Blonde, under the command of Lord George Anson Byron, visited Hilo during June 1825. The Scotch botanist, James Macrae, ascended Mauna Kea and obtained specimens of the plant which he forwarded to the renowned British botanist W.J. Hooker.

Hooker named the plant Argyroxiphium sandwicense, Greek for "Silversword of the Sandwich Islands," a common name now used to describe most plants of this totally Hawaiian species, including the related but different silverswords growing on Maui.

By the 20th century, the silverswords on Mauna Kea, Mauna Loa and Hualalai were becoming rare due to the grazing of feral sheep and goats. Each plant would grow for five to 15 years, depending on moisture, and flower once before it died. These animals would eat the flowering tops of the plants, thus destroying its lifecycle. As silverswords contain moisture, goats would also eat the plants during times of drought.




Thus the once plentiful colonies slowly dwindled to more inaccessible areas in which sheep and goats -- and man -- could not easily reach.

Despite the depredation of man and beast, large specimens still grew on the remote mountain as late as July 18, 1926, when a silversword over a foot and a half was displayed at the Hilo Drug Company.

Equal in size and beauty as the Haleakala variety, this plant was brought to Hilo by Kaumana farmer T. Hiroshi. Shortly after, no silverswords were reported on either Mauna Kea and Mauna Loa, and government officials considered them extinct.

Lamenting over the loss of Big Island silverswords, Hawaii National Park ranger Joseph Christ brought several silversword seeds [argyroxiphium Sandwicese, subspecies Macrocephalum] and flowers from Haleakala Crater on Maui. Giving the seeds and flowers to fellow ranger Everet Brumaghim, who took them to the Hilo Board of Agriculture and Forestry Experiment Station in September 1931. By Dec. 17, healthy plants were flourishing. They were later taken to the Kilauea section of the park.

On Aug. 25, 1934, assistant forester L.W. Bryan reported at least two dozen Mauna Kea silverswords growing on the top of a steep pali in a branch of the Wailuku River in Humuula. These plants apparently survived due to their inaccessible location.

Another attempt to grow Haleakala silversword seeds at the Hilo experiment station during the winter of 1935 was successful, and on Jan. 19, 1936, several hundred plants were made available to anyone living at a higher altitude.

The Kilauea section of the Hawaii Volcanoes National Park was planted these seedlings, as a prior attempt by ranger Brumaghim had failed. Unfortunately, national park naturalist Samuel Lamb reported on Nov. 28, 1937, that these silverswords failed to grow due to excessive moisture and the lack of altitude.

Also planted was a small patch at the 3,000 foot level at Puu Kihe above Kukaiau Ranch on Mauna Kea, protected from foraging animals by a barbed wire fence.

On Nov. 8, 1938, forester Bryan reported the discovery of silversword plants growing abundantly around the 6,000-foot level of Mauna Loa. Spots several acres in size had hundreds and hundreds of plants.

"I think the Civil Conservation Corps (CCC) boys drove all the goats from that region, leaving the plants a chance to grow," Bryan said. "Formerly the goats were eating up all the young flowers, thus preventing the plants from seeding. This is all very interesting to us since we thought that the silversword had become extinct on the island."

During 1947, sometime between June and September, one of the six Haleakala silverswords in the arbetorium at Puu Kihe bloomed, and forester Bryan managed to raise six seedlings from the seeds this plant produced. In August of 1948, a second plant flowered there, producing dark rich red blossoms, and a third flower was produced in December, 1951.

The Hawaii Volcanoes National Park also began a seed propagation program of its own during 1953, using seeds collected at Haleakala.

Out of 72 plants set out on Mauna Loa between the 5,500 and 8,500 foot levels on Oct. 9, 1954, some 44 plants survived, according to Nash Castro, acting park superintendent.

On Sept. 2, 1957, Bryan announced there was a new type of silversword on the southern slope of Mauna Loa above Ka'u. First collected by Charles N. Forbes in August 1911 and reported again by William H. Meinecke in August 1922, both sightings lacked the flower essential for a proper description.

First located by James Buchan, this plant, identified as Argyroxiphium sandwicese variety kauese, was in full bloom.

On March 28, 1962, another colony of Mauna Kea silverswords was found in Waipahoehoe Gulch on Mauna Kea at a elevation of 10,000 feet by Fish and Game personnel. There were 26 plants in a colony there.

The Ka'u silversword also made a comeback on Mauna Loa. In August 1990, several colonies were discovered between the 5,300- and 7,600-foot level. One colony of 1,000 plants located off the Powerline Road in the Upper Waiakea Forest Reserve was reduced to 20 immature shrubs by feral pigs.

The Hawaii Volcanoes National Park tried to establish several colonies of Ka'u silversword when seeds were collected from Kahuku Ranch in 1975 and planted off the Mauna Loa trail. During 1993, two plants out of 15 original seedlings flowered. Seeds from these two plants yielded 200 seedlings that were planted on park land on Mauna Loa. At last report, they'd been attacked by goats that jumped over protective fences.

As Bryan said on Nov. 28, 1937: "Some authorities have maintained in the past that the silversword is well nigh extinct because of insect attack -- I'm of the opinion that the goats are the offending insect."