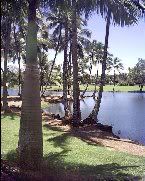 Name~ Hokule'a Kealoha

Short Bio~Hokule'a Kealoha is the Nom De Plume of a writer that formerly lived in Hawaii and is now living a life of adventure on the highways and byways of the American South . I am a Born Again follower of Jesus, as well as a wife, mother of cats and dogs,jeweler, entreprenuer, photographer and pilgrim...

Age~ Old enough to know better

Status~ Newly Single after 13 years of marriage,fur mom to the loving and devoted mini ShihTzu doggie Annabelle, born 6-11-2007 RIP 2-25-09, and the beautiful Abigail born 2-14-09

Hair Color~ natural brown/grey

Mood~ I ALWAYS have a mood, try me...

Loving~ Jesus, Hawaii, my furry friend, Abigail, my Pen Pals, Jewelry ,Blogging ,Writing anything,my Ipod,and being outdoors surrounded by my wonderful natural surroundings

Hating~ Boom Box Cars, Earspray, Abuse of Power,

Reading~













Books in Progress...








Just Finished Reading











Jesus, Divine Mercy ~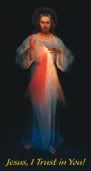 I Trust In You~

My Favorite Past Posts~Relive The Journey!~
2009~
















2008~


























2007~
















2006~
























2005~






































2004~
































2003~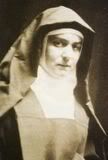 St. Edith Stein~Pray for Us

Religion Link List~






















Political Link List~









Arkansas Link List~
























Interactive Links~

Live WebCam Feed from the Mauna Lani Resort, Kohalla, Big Island of Hawaii


Click here for Aloha Joe!Live Hawaiian Music 24/7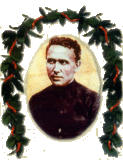 St. Damien of Molokai'i, Patron of Hawaii and the Outcasts among us, pray for us....




Hawaii Links~ ~





Technorotica for Blogging~




Join the Blue Ribbon Online Free Speech Campaign!





















Technorotica for Jewelers, and the Jewelry Trade~













August 28, 2004
This Week's Saturday Slant Week 24 Year 2
The City that Never Sleeps NYC at night
This is a good one. We have all been there I think at least once if you have done any flying at all.
Layover Luck
Today's Slant is Inspired by my recent and unexpected 3-hour layover in Atlanta. Instead of boarding your connecting flight in a never before visited airport, the airline announces that the flight has been cancelled. You will, however, have a seat on the next flight to that destination--tomorrow. To help make up for the inconvenience, the airline has given you a hotel room for the night and $100 USD. You have 24-hours to yourself in a new city. Where are you? What do you do?
Well, it would depend on the city. In general I would would check into the hotel and make sure that everytime I passed that desk that I would check to see if the airline had called and made a new flight arrangement. I missed a flight out of Reagan on a bump like this because they called to tell me Id been moved to a different flight than the previous one originally planned. Then its off to see the city, have a great dinner which might mean different things in different cities, I would want to go to a public place where I could soak up the local scene, or see a great view of the sunset or conversely see a great sunrise. Find a cabbie that knows this stuff and tip him or her well for such intel.
I would think that the queen of layover fun spots would be New York City. You can see and do a lot in 24 hours and I would have a blast going from place to place, food, show and scene. If someone knows other great spots they have been stuck in, post in my comments. A friend got stuck for 24 hours in Cleveland and LOVED it. He loved the city and would go back for a vacation. Tour companies ought to put a ten city in ten day package together and you could sample a bit of here and there. Sort of like crusing by airplane. I would love it.
Worst place I ever got stuck? Gotta be April 15, 1993, stranded in the St Louis airport in route to New York City. 12 hour horrendous weather delay and because they didnt know what they were going to do, or what flight we were going to be on, we couldnt leave. We got on then got off planes twice and never left the tarmack. I ate the worst food anywhere and this includes all third world countries I have ever visited... the place smelled like a windowless unventalated locker room with a smoking lounge within... Gross. The only saving grace was that in the time we were there, I met a woman that would change my life and that my first visit to NYC was at the end of this horror... I think ole St. Louie gilded my first views of the Manhattan Skyline with a splendour that was mostly my wild eyed wonder at the beauty of the city, as clouds filled with lightning flashed across the sky...