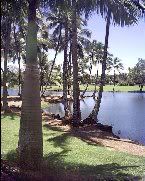 Name~ Hokule'a Kealoha

Short Bio~Hokule'a Kealoha is the Nom De Plume of a writer that formerly lived in Hawaii and is now living a life of adventure on the highways and byways of the American South . I am a Born Again follower of Jesus, as well as a wife, mother of cats and dogs,jeweler, entreprenuer, photographer and pilgrim...

Age~ Old enough to know better

Status~ Newly Single after 13 years of marriage,fur mom to the loving and devoted mini ShihTzu doggie Annabelle, born 6-11-2007 RIP 2-25-09, and the beautiful Abigail born 2-14-09

Hair Color~ natural brown/grey

Mood~ I ALWAYS have a mood, try me...

Loving~ Jesus, Hawaii, my furry friend, Abigail, my Pen Pals, Jewelry ,Blogging ,Writing anything,my Ipod,and being outdoors surrounded by my wonderful natural surroundings

Hating~ Boom Box Cars, Earspray, Abuse of Power,

Reading~













Books in Progress...








Just Finished Reading











Jesus, Divine Mercy ~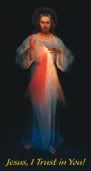 I Trust In You~

My Favorite Past Posts~Relive The Journey!~
2009~
















2008~


























2007~
















2006~
























2005~






































2004~
































2003~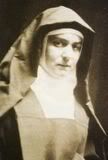 St. Edith Stein~Pray for Us

Religion Link List~






















Political Link List~









Arkansas Link List~
























Interactive Links~

Live WebCam Feed from the Mauna Lani Resort, Kohalla, Big Island of Hawaii


Click here for Aloha Joe!Live Hawaiian Music 24/7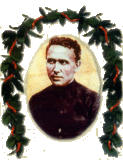 St. Damien of Molokai'i, Patron of Hawaii and the Outcasts among us, pray for us....




Hawaii Links~ ~





Technorotica for Blogging~




Join the Blue Ribbon Online Free Speech Campaign!





















Technorotica for Jewelers, and the Jewelry Trade~













September 14, 2004
The Awakening of a Sleeping Giant
The Highest active volcano in the world, also the worlds largest mountain by mass... Mauna Loa... The Great Mountain.
Ho! Now this is un nerving but not surprising. 12 years ago I sat on a small hill behind the house being rented by my current boyfriend and we joked about the earthquake fault lying beneath. Two years later that hill broke apart and was the epicenter of the Northridge Earthquake of 1994. The house was matchsticks and Ken, well he had moved out a few months before and the place was empty. I dont joke about Acts of God anymore... Should this thing go off and lava flow in any direction its going to be a problem... Any way...
Mauna Loa may be preparing to erupt
Scientists see signs in recent seismic activity

The Associated Press
Updated: 1:09 p.m. ET Sept. 13, 2004

KAILUA-KONA, Hawaii -

Earthquakes have been rumbling more frequently deep beneath Mauna Loa, suggesting that the world's largest volcano is getting ready to erupt for the first time in 20 years, scientists said.


We don't believe an eruption is right around the corner, but every day that goes by is one day closer to that event, said Paul Okubo, a seismologist at the Hawaiian Volcano Observatory on the Big Island.

Mauna Loa erupted for three weeks in 1984, sending a 16-mile lava flow toward Hilo. Since then, the U.S. Geological Survey estimates that more than $2.3 billion has been invested in new construction along Mauna Loa's slopes.

Since July, more than 350 earthquakes have been recorded far beneath the 13,677-foot-high Mauna Loa, said Don Swanson, scientist-in-charge at the observatory.

Mauna Loa is grumbling, growling and getting ready to come out of its den, he said.

The earthquakes have been what seismologists call long period, which means their signals gradually rise above the noise generated by usual seismic activity.

Such a concentrated number of deep, long-period earthquakes from this part of Mauna Loa is unprecedented, at least in our modern earthquake catalog dating back to the 1960s, Okubo said.

While forecasting an eruption cannot be exact, Okubo noted that the mountain today is wired with more state-of-the-art tracking and measuring technology than ever before.

The definite sign of an impending eruption is an earthquake swarm — a dramatic increase in the number of daily tremors from a handful, to dozens to ultimately hundreds, Okubo said.

Mauna Loa is within Hawaii Volcanoes National Park, which also contains the well-known Kilauea volcano. Kilauea has been erupting continuously since Jan. 3, 1983.

For another in depth article click here