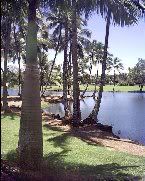 Name~ Hokule'a Kealoha

Short Bio~Hokule'a Kealoha is the Nom De Plume of a writer that formerly lived in Hawaii and is now living a life of adventure on the highways and byways of the American South . I am a Born Again follower of Jesus, as well as a wife, mother of cats and dogs,jeweler, entreprenuer, photographer and pilgrim...

Age~ Old enough to know better

Status~ Newly Single after 13 years of marriage,fur mom to the loving and devoted mini ShihTzu doggie Annabelle, born 6-11-2007 RIP 2-25-09, and the beautiful Abigail born 2-14-09

Hair Color~ natural brown/grey

Mood~ I ALWAYS have a mood, try me...

Loving~ Jesus, Hawaii, my furry friend, Abigail, my Pen Pals, Jewelry ,Blogging ,Writing anything,my Ipod,and being outdoors surrounded by my wonderful natural surroundings

Hating~ Boom Box Cars, Earspray, Abuse of Power,

Reading~













Books in Progress...








Just Finished Reading











Jesus, Divine Mercy ~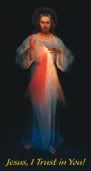 I Trust In You~

My Favorite Past Posts~Relive The Journey!~
2009~
















2008~


























2007~
















2006~
























2005~






































2004~
































2003~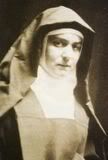 St. Edith Stein~Pray for Us

Religion Link List~






















Political Link List~









Arkansas Link List~
























Interactive Links~

Live WebCam Feed from the Mauna Lani Resort, Kohalla, Big Island of Hawaii


Click here for Aloha Joe!Live Hawaiian Music 24/7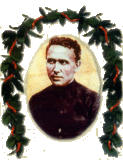 St. Damien of Molokai'i, Patron of Hawaii and the Outcasts among us, pray for us....




Hawaii Links~ ~





Technorotica for Blogging~




Join the Blue Ribbon Online Free Speech Campaign!





















Technorotica for Jewelers, and the Jewelry Trade~













October 29, 2004
Going Away
Wake of a power boat on hilo bay
I heard this recited tonight and it made me sad and yet hungry to get it over with Moving that is...
Going Away

Now as the year turns
toward its darkness
the car is packed,
and time come
to start driving west.
We have lived here
for many years
and been more or less content;
now we are going away.
That is how things happen,
and how into new places,
among other people,
we shall carry our lives
with their peculiar memories
both happy and unhappy
but either way, touched
with a strange tonality
of what is gone
but inalienable,
the clear and level light
of a late afternoon
out on the terrace,
looking to the mountains,
drinking with friends.
Voices and laughter
lifted in still air,
in a light
that seemed to paralyze time.
We have had kindness here,
and some unkindness;
now we are going on.
Though we are young enough still
And militant enough to be resolved,
Keeping our faces to the front,
there is
A moment,
after saying all farewells,
when we taste the dry
and bitter dust
of everything
that we have said and done
for many years,
and our mouths are dumb,
and the easy tears will not do.
Soon
the north wind
will shake the leaves,
the leaves will fall.
It may be
never again
that we shall see them,
the strangers
who stand on the steps,
smiling and waving,
before the screen doors
of their suddenly
forbidden houses.
Poem: "Going Away," by Howard Nemerov, from "
New Poems
" (University of Chicago Press).