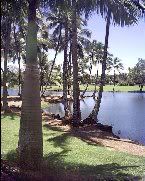 Name~ Hokule'a Kealoha

Short Bio~Hokule'a Kealoha is the Nom De Plume of a writer that formerly lived in Hawaii and is now living a life of adventure on the highways and byways of the American South . I am a Born Again follower of Jesus, as well as a wife, mother of cats and dogs,jeweler, entreprenuer, photographer and pilgrim...

Age~ Old enough to know better

Status~ Newly Single after 13 years of marriage,fur mom to the loving and devoted mini ShihTzu doggie Annabelle, born 6-11-2007 RIP 2-25-09, and the beautiful Abigail born 2-14-09

Hair Color~ natural brown/grey

Mood~ I ALWAYS have a mood, try me...

Loving~ Jesus, Hawaii, my furry friend, Abigail, my Pen Pals, Jewelry ,Blogging ,Writing anything,my Ipod,and being outdoors surrounded by my wonderful natural surroundings

Hating~ Boom Box Cars, Earspray, Abuse of Power,

Reading~













Books in Progress...








Just Finished Reading











Jesus, Divine Mercy ~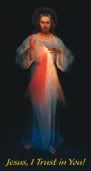 I Trust In You~

My Favorite Past Posts~Relive The Journey!~
2009~
















2008~


























2007~
















2006~
























2005~






































2004~
































2003~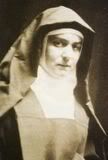 St. Edith Stein~Pray for Us

Religion Link List~






















Political Link List~









Arkansas Link List~
























Interactive Links~

Live WebCam Feed from the Mauna Lani Resort, Kohalla, Big Island of Hawaii


Click here for Aloha Joe!Live Hawaiian Music 24/7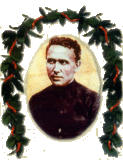 St. Damien of Molokai'i, Patron of Hawaii and the Outcasts among us, pray for us....




Hawaii Links~ ~





Technorotica for Blogging~




Join the Blue Ribbon Online Free Speech Campaign!





















Technorotica for Jewelers, and the Jewelry Trade~













October 05, 2004
I Owe My soul to the Company Store...
Sara at the bench setting stones, at the studio

This is Sara, Doug Glenn's neice that helped me at the studio where I took my first steps in jewelry repair. She is setting diamonds into an earring, I got to sit and do the other one and that was really neat...
I show her photo because she is very fortunate. She came here to learn her trade and Doug sees that she is paid well, and she lives in provided housing above their shop in Honoka'a. Sweet deal and I am happy for her, but for most of us its not that way.
Woody and I saw this article in the Honolulu Advertiser as we were waiting to be seated at Loquin's Mexican Resturant in Pahoa. I sat and read with heavy heart, because this is the story that we are dealing with. Yes Hawaii has very low in fact the lowest unemployment figures in the nation... but all of us are working our butts off in low wage or worse jobs, some people have three and four part time jobs or are doing rather heroic things like Woody driving to Kona, and my staying the course at my business to make ends meet. There is no end in sight. If we can make the repair side of the store work, I am still not sure that it will be enough to overcome the deficet so that Woody can get off the road... It is so scary. Here is the article
Hawai'i's workers struggle with low pay, low-level jobs

By Dan Nakaso
Advertiser Staff Writer


A 2.9 percent unemployment rate means nothing to Randy and Billie Lueder, two college-educated, full-time workers who are frustrated with Hawai'i's job market.


Randy and Billie Lueder are frustrated with Hawai'i's economy. Randy makes less now than he did as a college student, and Billie worked four part-time jobs during summer break as a school career couselor.
Richard Ambo • The Honolulu Advertiser

The Lueders were among the 612,700 people who had jobs in August when Hawai'i posted the lowest unemployment rate in America for the fourth consecutive month.

But Billie, a full-time career counselor at Kaimuki and McKinley high schools, still had to work four part-time jobs during her summer break. At the same time her husband, Randy, was bringing home a smaller paycheck than the one he earned as a college student three years ago in the same field, security.

In the world of labor data, Billie is considered a "multiple job holder." Randy is "under-employed," meaning his salary and job don't match his qualifications and ambitions.

Billie and Randy represent the frustrated human faces masked by favorable, statewide employment numbers. For them, low unemployment statistics are meaningless if they can't earn enough to leave their rented, three-bedroom house in Kaimuki and buy their own home somewhere on O'ahu.

"We have to move beyond the illusion that unemployment statistics have become," said Alex McGehee, executive vice president of Enterprise Honolulu, an economic development agency.

"People need to stop counting the large number of jobs and start talking about the quality of the jobs. The reason we have the lowest unemployment rate in the nation is because we have a lot of people carrying bags to (hotel) rooms. ... They're not bad jobs, but if you can't buy a house and support a family without two or three jobs, that's a problem."

Interviews with job counselors, recruiters, economists and workers across the state also suggest several other shortcomings in Hawai'i's job market:

Pay and benefits remain relatively stagnant even as employers scramble to fill thousands of vacancies — a demand that's expected to continue at least through the holiday retail season. Employers looking for specialized skills in areas such as information technology still see a gap between their needs and a workforce largely based on tourism.

And communities on all islands continue to have lots of people cobbling together full- and part-time jobs to keep up with rising home costs.

Both the number and percentage of people with multiple jobs have dropped in the past few years, from 9.3 percent of the workforce in 2000 to 7.6 percent last year, according to the state Department of Labor and Industrial Relations.

But 7.6 percent still meant that 44,977 people had more than one job in 2003.

"A lot of them are state and county workers who also work in retail or as bartenders and waitresses," said Mia Ako, cooperative education coordinator at Kaua'i Community College. "You see them in their office jobs and then you might see them behind the counter at Borders."

Ako is trying to woo locally born expatriates home through summer internships with sub-contractors for the Navy's Pacific Missile Range Facility.

Out of roughly 80 interns over four years, however, only a handful have returned to full-time jobs.

Enterprise Honolulu officials are talking to Kamehameha, Iolani and Punahou schools and several public high schools, including Farrington and McKinley, to conduct a survey of 8,000 to 12,000 alumni.

They hope to get a picture of the ex-students' skills in industries such as life sciences, technology and film and digital by the end of the year, McGehee said, to perhaps one day expand those industries to complement tourism and the military.

The idea is to create new, high-paying professions that would reduce the number of people working multiple jobs, McGehee said.

"We're one of the leading states when it comes to multiple jobs," McGehee said. "I've seen reports where we're at the top and other studies where we're fifth or sixth. Whatever the case, it's a perennial problem and it will never change in an economy supported by military and tourism."

The growth of big box retailers won't help, said Lawrence Boyd, a labor economist at the University of Hawai'i-West O'ahu.

"They represent a whole big sector that's undergoing structural change," Boyd said. "They tend to have entry-level positions with little advancement, despite what their commercials say. Even with 40 hours of work per week, a lot of people are still going to have to work two and three jobs."

Eugene Kaneshiro, a 54-year-old former operations, personnel and sales manager, has the opposite problem.

Like dozens of other baby boomer professionals, Kaneshiro was disappointed by his prospects at a recent job fair where a record number of recruiters were looking to hire mostly entry-level workers.

"There's plenty of openings if I want to start over at the bottom," Kaneshiro said. "But they're very picky when it comes to upper management. They say I'm overqualified or they can't match my (previous) salary."

The Lueders, who were both raised on O'ahu and were married in August, are tempted by higher-paying, more challenging jobs on the Mainland where they can buy a decent home — maybe even on only one salary.

Billie, a 28-year-old, Miss Hawai'i 2000, tries to line up jobs and careers for McKinley and Kaimuki high school students. She's studying for a master's degree in secondary education at Chaminade University while working a wide range of side jobs, such as dancing for a cruise line and teaching modeling and etiquette classes at a modeling agency.

"A lot of employers — a lot — are calling the schools looking for part-time help," Billie said. "They want clerks, stock people, cashiers, definitely entry-level. ... It's not much better the higher you go. Even people with masters degrees are fairly disappointed that to stay in Hawai'i you have to take a low-paying job."

Her husband, Randy, 31, works as a plainclothes loss prevention investigator for an upscale store at Ala Moana Center. He likes the challenge of investigating internal fraud but would rather design computer security systems, develop security plans and trouble-shoot companies' bigger security problems.

"After all these years, I'm basically still doing security guard work, just without a uniform," Randy said.

Randy got his criminal justice degree from George Mason University in Virginia in May 2001 and has five years of supervisory/management experience. Since he moved back to O'ahu in 2002, Randy has been unable to find a good-paying, management position.

Today, back home, Randy earns less than he did while going to school in Virginia. So he continues to send out resumes every day.

"I thought that if I got a degree, I should be able to get a decent job, make a pretty good salary and be challenged at work, doing something that motivated me," Randy said. "I never thought I'd be basically doing the same job. This is crazy."
Parent watch their children leave Hawaii and not be able to return... they have to be able to pay for the needs of a family...I see the writing on the wall. No matter what, I cant see how we can stay here. It breaks my heart. How would you like to go all through school to get a degree and make 2000.00 a month and this is average? I know professionals that moonlight as bartenders, waitresses, security guards, and dancers. Advertisments for Psycologists to work with troubled youth, 2500.00 a month minimum 200 hours a month... Jobs for engineers and IT people go unfilled at the county and state level and of course Doctors nurses, teachers and police and firemen are underpaid and in short supply as a result. They also dont want to hire people that have made the higher wages as they feel that they wont stay. This has been a difficulty for both Woody and myself. I have interviewd for jobs at banks, offices and at the harbor. 6.50 was the average pay... and these werent entry level jobs.
Something that wasnt mentioned in the article was that most jobs here only are "part time" 19 hours a week or less. Even office jobs ect... Reason is that we have manditory employer insurance at 20 hours or more. If your state ever thinks about doing this dont vote for it as this is a great vehicle for employers to create a lower waged no insurance workforce and the insurance premiums go through the ceiling! California is toying with this and it is a nightmare that will only make the non insured worse off by cutting their hours as well as coverage.
There is money here to pay people. Here on this island, Kailua-Kona was listed as the 10th most expensive place to buy a home in America, average price 1,000.000.00. Yeah a million. That was on Ap Network News last week. we get tax money to pay the service people, so we should pay what they are worth. If people could hold out, that might bring wages up. In Kailua Kona, a dishwasher makes 14.00 per hour at many of the high end resturants. Its a labor shortage as the housing is so high and the commute is so long... thats why Woody was able to get a job there, as he was willing to stay overnight at a flop house.
The meeting last thursday and how ineffective the county management is in dealing with the problems that are facing the community is another issue. Woody wants to sell out and move to someplace were we can try again with lower costs of living...Sell before the word gets out about the drugs and the full garbage dumps and 1 policeman for every 50 square miles ( I kid you not, that is what it works out to, there is money but no bodies, they are down 20 officers for this island 1 in 5 positions is not filled...)and they need to add more positions. The fact that there may be housing now for you but when your kids grow up they will either have to live with you or go back to the mainland as the market is so tight here for everything from jobs to rental housing... The retirees we are meeting are shocked at the medical care situation... "What do you mean I need to fly to Oahu
two months
from now for a stress test...or a colonoscopy... or an open MRI..." or my friend that went for a stress test and was kept on Oahu for 5 way bypass surgery and didnt see his wife for 4 weeks until he could go through all of the airport crap and come home. She didnt have the money or the ability to be off work to be with him... Its scary and scarier as I try to look at it objectively.
We took a drive yesterday to see a state park that we had not visited before and it was lovely. I will miss all of this so much that my heart is breaking but it cant be helped. The miracle has happened...and ark is being prepared and I need to be ready to board when the time is right...