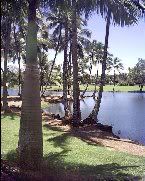 Name~ Hokule'a Kealoha

Short Bio~Hokule'a Kealoha is the Nom De Plume of a writer that formerly lived in Hawaii and is now living a life of adventure on the highways and byways of the American South . I am a Born Again follower of Jesus, as well as a wife, mother of cats and dogs,jeweler, entreprenuer, photographer and pilgrim...

Age~ Old enough to know better

Status~ Newly Single after 13 years of marriage,fur mom to the loving and devoted mini ShihTzu doggie Annabelle, born 6-11-2007 RIP 2-25-09, and the beautiful Abigail born 2-14-09

Hair Color~ natural brown/grey

Mood~ I ALWAYS have a mood, try me...

Loving~ Jesus, Hawaii, my furry friend, Abigail, my Pen Pals, Jewelry ,Blogging ,Writing anything,my Ipod,and being outdoors surrounded by my wonderful natural surroundings

Hating~ Boom Box Cars, Earspray, Abuse of Power,

Reading~













Books in Progress...








Just Finished Reading











Jesus, Divine Mercy ~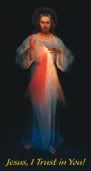 I Trust In You~

My Favorite Past Posts~Relive The Journey!~
2009~
















2008~


























2007~
















2006~
























2005~






































2004~
































2003~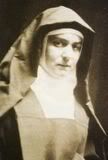 St. Edith Stein~Pray for Us

Religion Link List~






















Political Link List~









Arkansas Link List~
























Interactive Links~

Live WebCam Feed from the Mauna Lani Resort, Kohalla, Big Island of Hawaii


Click here for Aloha Joe!Live Hawaiian Music 24/7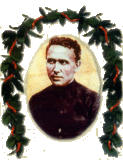 St. Damien of Molokai'i, Patron of Hawaii and the Outcasts among us, pray for us....




Hawaii Links~ ~





Technorotica for Blogging~




Join the Blue Ribbon Online Free Speech Campaign!





















Technorotica for Jewelers, and the Jewelry Trade~













November 25, 2004
Give Thanks
"Ginger Lei" Selvn Chance photo
Give thanks with a grateful heart
Give thanks to the Holy One
Give thanks because He's given
Jesus Christ, His Son

And Now
Let the weak say
"I am strong!"

Let the poor say
"I am rich"

Because of what
The Lord has done!

Give thanks...

Henry Smith 1978
One of my mottos is "Cultivate a heart of gratitude." I try to be grateful for everything, even the stuff that hurts or makes no sense at the time, because it will eventually, I hope. In this world that seems to be hurtling out of control, I know that my God is here. I am thankful for that. I am thankful for friends that care about me and for family that loves me and for you my readers that listen to me.
I hope that you have a wonderful day today and that tomorrow brings you the same sense of thankfulness, and the day after that as well, for the grateful heart is the sure cure for much of the worlds ills. Cultivating that heart would go a long way to heal the pain of many. It is a choice. Let us choose thankfulness, over any other emotion. The words "Thank You" will heal more strife than "I Love You" when spoken with sincerity.
And like Paul, in his letter to the Phillippian Church, wrote...
I thank my God upon every remembrance of you,
always in every prayer of mine making request for you all with joy,
for your fellowship in the gospel from the first day until now,
being confident of this very thing, that He who has begun a good work in you will complete it until the day of Jesus Christ; just as it is right for me to think this of you all, because I have you in my heart, inasmuch as both in my chains and in the defense and confirmation of the gospel, you all are partakers with me of grace.
For God is my witness, how greatly I long for you all with the affection of Jesus Christ.
And this I pray, that your love may abound still more and more in knowledge and all discernment,
that you may approve the things that are excellent, that you may be sincere and without offense till the day of Christ,
being filled with the fruits of righteousness which are by Jesus Christ, to the glory and praise of God.
be blessed today