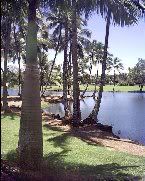 Name~ Hokule'a Kealoha

Short Bio~Hokule'a Kealoha is the Nom De Plume of a writer that formerly lived in Hawaii and is now living a life of adventure on the highways and byways of the American South . I am a Born Again follower of Jesus, as well as a wife, mother of cats and dogs,jeweler, entreprenuer, photographer and pilgrim...

Age~ Old enough to know better

Status~ Newly Single after 13 years of marriage,fur mom to the loving and devoted mini ShihTzu doggie Annabelle, born 6-11-2007 RIP 2-25-09, and the beautiful Abigail born 2-14-09

Hair Color~ natural brown/grey

Mood~ I ALWAYS have a mood, try me...

Loving~ Jesus, Hawaii, my furry friend, Abigail, my Pen Pals, Jewelry ,Blogging ,Writing anything,my Ipod,and being outdoors surrounded by my wonderful natural surroundings

Hating~ Boom Box Cars, Earspray, Abuse of Power,

Reading~













Books in Progress...








Just Finished Reading











Jesus, Divine Mercy ~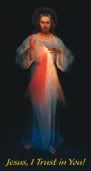 I Trust In You~

My Favorite Past Posts~Relive The Journey!~
2009~
















2008~


























2007~
















2006~
























2005~






































2004~
































2003~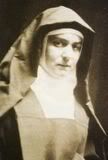 St. Edith Stein~Pray for Us

Religion Link List~






















Political Link List~









Arkansas Link List~
























Interactive Links~

Live WebCam Feed from the Mauna Lani Resort, Kohalla, Big Island of Hawaii


Click here for Aloha Joe!Live Hawaiian Music 24/7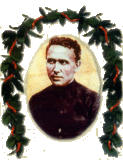 St. Damien of Molokai'i, Patron of Hawaii and the Outcasts among us, pray for us....




Hawaii Links~ ~





Technorotica for Blogging~




Join the Blue Ribbon Online Free Speech Campaign!





















Technorotica for Jewelers, and the Jewelry Trade~













November 14, 2004
Perpetuated In Righteousness- A Spiritual History of Hawaii Part One
Wahinie with Ipu
Prior to comming to Hawaii, I became familiar with the writings/teaching of Dan Kikawa. He has done extensive research into the history and culture of the Hawaiian and other "Proto Polynesian" peoples. Many of his theories on the migration of the ProtoPolynesians is subject to great debate and theologians debate his thoughts and his positions on the use of the stars by the Divine as a way to communicate to His people and other things that are fodder of many other days blogging. I will say this. Christian Native Hawaiians that I have met and discussed this subject with are adamant that the oldest stories and teachings given by the "Kapuna" or elders very closely resemble Biblical stories in the early Old Testiment. It is not believed that this is due to a cultural contamination from an outside source. Hawaii was not "discovered" by the Spanish or other "Christian" nations, and these legends or widespread from the Maori of New Zealand, to Hawaii and much of Polynesia.
I give you excerpts from Dr. Kikawa's book as he tells the story best and with my thanks! Mahalo Nui and Aloha ke Akua! (Thank you much and may God Bless You)
SPIRITUAL HISTORY OF HAWAII

The Following Is From

Daniel I. Kikawa's Book

PERPETUATED IN RIGHTEOUSNESS

With the permission of the author

the following consists of excerpts

from Mr. Kikawa's book. For brevity, we have omitted

the references as cited in his book.

The author (Daniel Kikawa) was privileged to have an interview with "Auntie" Malia Craver. Auntie Malia spoke Hawaiian as a first language and learned many things from her kupuna (elders). Her mentor was the most respected Hawaiian authority of modern times, Mary Kawena Pukui. Antie Malia told the author that although her kupuna worshipped the Supreme Being, 'Io, daily and taught her to do the same, they rarely mentioned their belief in 'Io to those outside of the 'ohana (family). Until this day, Auntie Malia does not speak of 'Io unless asked specifically about him and only if she can see that the person will not belittle her God. She said that when Christianity came to Hawai'i, there was confusion in the 'ohana because they already had a Supreme Being. In an interview in the 'Iolani Newspaper, Malia related that her ancestors said, "Let us go to this church and listen to their minister. If it is good and they are right in their teaching about their powerful God of the universe, then we will keep that same God. The reason that we have a God like theirs. If they are exaggerating that their God is better than our God, then they are wrong. We Hawaiians have had a powerful and all-knowing God from the beginning and until today." Her kupuna accepted Jehovah but never told the missionaries about 'Io because they knew that their God would be ridiculed and called the devil by the missionaries. However, she would hear her kupuna say while praying, Jehovah you are 'Io."