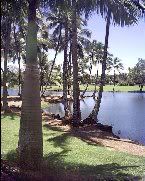 Name~ Hokule'a Kealoha

Short Bio~Hokule'a Kealoha is the Nom De Plume of a writer that formerly lived in Hawaii and is now living a life of adventure on the highways and byways of the American South . I am a Born Again follower of Jesus, as well as a wife, mother of cats and dogs,jeweler, entreprenuer, photographer and pilgrim...

Age~ Old enough to know better

Status~ Newly Single after 13 years of marriage,fur mom to the loving and devoted mini ShihTzu doggie Annabelle, born 6-11-2007 RIP 2-25-09, and the beautiful Abigail born 2-14-09

Hair Color~ natural brown/grey

Mood~ I ALWAYS have a mood, try me...

Loving~ Jesus, Hawaii, my furry friend, Abigail, my Pen Pals, Jewelry ,Blogging ,Writing anything,my Ipod,and being outdoors surrounded by my wonderful natural surroundings

Hating~ Boom Box Cars, Earspray, Abuse of Power,

Reading~













Books in Progress...








Just Finished Reading











Jesus, Divine Mercy ~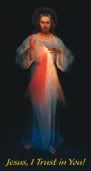 I Trust In You~

My Favorite Past Posts~Relive The Journey!~
2009~
















2008~


























2007~
















2006~
























2005~






































2004~
































2003~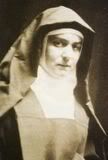 St. Edith Stein~Pray for Us

Religion Link List~






















Political Link List~









Arkansas Link List~
























Interactive Links~

Live WebCam Feed from the Mauna Lani Resort, Kohalla, Big Island of Hawaii


Click here for Aloha Joe!Live Hawaiian Music 24/7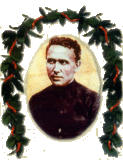 St. Damien of Molokai'i, Patron of Hawaii and the Outcasts among us, pray for us....




Hawaii Links~ ~





Technorotica for Blogging~




Join the Blue Ribbon Online Free Speech Campaign!





















Technorotica for Jewelers, and the Jewelry Trade~













November 14, 2004
Stairway to hell, steps to the "luakini" the area of sacrifice. There are still ceremonies held here, and a woman that is a direct lineal decentdent of Pa'ao, still has nominal control of this site, even though it is a part of the National Park system! These stairs were booby trapped and I walked up to them but did not step on them. My being on the heiau mount itself would have likely upset some Native Hawaiians. But I wanted to place myself in the steps of the condemned and see the real "Old Hawaii" Woody stayed below near the area where "commoners" place their "offerings".
Perpetuated in Righteousness Day One cont
THE BONDAGE OF THE CRUEL GODS IS BROKEN

Finally, on October 3, 1819, six months after the death of Kamehameha the Great, the bondage of the kapu system was broken. This day was the first kapu day announcing the coming Makahiki, the sacred days of Lono, the God of Peace. Two brave women, wives of Kamehameha the Great, Ka'ahumanu and Ke'opuolani, and the new king, Liholiho (Kamehameha II), openly broke the kapu by eating together at a formal state occasion.

The Hawaiian people were in a state of shock! This was an undeniable public act of defiance. It sent an unmistakable message; the kapu system was no longer honored by the king and the highest ali'i in the land.

These three highest ali'i were supported by Kamehameha's prime minister, Kalaimoku, and also the highest kahuna in the land, Hewahewa, who was a direct descendant of Pa'an. Hewahewa was the first one to set torch to a heiau! Hewahewa also stated, "I knew the wooden images of deities, carved by our own hands, could not supply our wants, but worshipped them because it was a custom of our fathers . . . My thought has always been, there is one only great God, dwelling in the heavens." Ke'opyolani, the highest ali'i in the land said, "Our gods have done us no good, they are cruel."

Liholiho sent messengers to all the districts of Hawai'i ordering the heiaus desecrated and the images of the gods overthrown.

Contrary to popular belief, the missionaries did not force the Hawaiian people to desecrate their heiaus and destroy the images of their gods. The Hawaiian people, following the lead of the ali'i, rose up and broke the bondage of that evil system on their own.! The overthrow of the kapu system happened six month before the missionaries arrived!

The One True God, whom the Hawaiian people had worshiped before the coming of Pa'ao and the kapu system, was sovereignly preparing his people to return to Him!