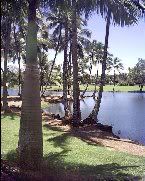 Name~ Hokule'a Kealoha

Short Bio~Hokule'a Kealoha is the Nom De Plume of a writer that formerly lived in Hawaii and is now living a life of adventure on the highways and byways of the American South . I am a Born Again follower of Jesus, as well as a wife, mother of cats and dogs,jeweler, entreprenuer, photographer and pilgrim...

Age~ Old enough to know better

Status~ Newly Single after 13 years of marriage,fur mom to the loving and devoted mini ShihTzu doggie Annabelle, born 6-11-2007 RIP 2-25-09, and the beautiful Abigail born 2-14-09

Hair Color~ natural brown/grey

Mood~ I ALWAYS have a mood, try me...

Loving~ Jesus, Hawaii, my furry friend, Abigail, my Pen Pals, Jewelry ,Blogging ,Writing anything,my Ipod,and being outdoors surrounded by my wonderful natural surroundings

Hating~ Boom Box Cars, Earspray, Abuse of Power,

Reading~













Books in Progress...








Just Finished Reading











Jesus, Divine Mercy ~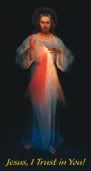 I Trust In You~

My Favorite Past Posts~Relive The Journey!~
2009~
















2008~


























2007~
















2006~
























2005~






































2004~
































2003~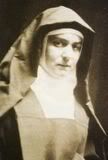 St. Edith Stein~Pray for Us

Religion Link List~






















Political Link List~









Arkansas Link List~
























Interactive Links~

Live WebCam Feed from the Mauna Lani Resort, Kohalla, Big Island of Hawaii


Click here for Aloha Joe!Live Hawaiian Music 24/7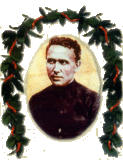 St. Damien of Molokai'i, Patron of Hawaii and the Outcasts among us, pray for us....




Hawaii Links~ ~





Technorotica for Blogging~




Join the Blue Ribbon Online Free Speech Campaign!





















Technorotica for Jewelers, and the Jewelry Trade~













November 14, 2004
The Voyaging Canoe "Hokule'a" A copy of the Great Canoes that sailed from Tahiti to the Hawaiian Islands, using astral navigation and other methods that we are only now just starting to understand.
Perpetuated In Righteousness Day One cont.
THE INVADER PA'AO AND HIS

CRUEL FOREIGN GODS

Historically, religions and truths have often been twisted and changed by unscrupulous leaders to gain personal power and control over people. Throughout history, new "gods" and new doctrines have popped up concocted by minds bent on the domination and control of others.

This was no different in Hawai'i.

PA'AO

Although every society has its problems, the evidence shows that the Hawaiians remembered the One Supreme God and worshiped him in relative peace until the priest pa'ao came. Fornander writes of this period that "… the kapus were few and the ceremonials easy; that human sacrifices were not practiced' and cannibalism unknown; and that government was more of a patriarchal than of a regal nature." The historian Rudy Mitchell, writes that Pa'ao was a kahuna nui (high priest), ali'i nui (high royalty), famous navigator and a sorcerer of great power. He was an ali'i nui of the sacred and powerful royal family of Ra'iatea. Pa'ao was from Vavau (Bora Bora). In ancient times, the royal house of Vavau conquered the other islands of western Tahiti and established themselves at Ra'iatea. Although this family knew of 'lo, they established a new oppressive religious system with its chief place at Taputaputea.

This royal family conquered with great numbers of warriors dedicated to naval tactics. They had a large fleet of war canoes built for speed and silence. They are said to also have designed paddles and paddling techniques to be swift and silent. It was with this technique and their special canoes that they surprised and conquered the other islands of western Tahiti. They were given the name Porapora i te nuu ta rua (first born of the fleet that strikes both ways). Malia Craver was told by her elders that Pa'ao brought many warrior with him. He probably conquered the Hawaiian Islands in the same way his family did in Tahiti, with stealth and skilled warriors.

Most historians estimate that Pa'ao came from Havai'i around A.D. 1300. He arrived with his warriors, priests (kahunas) and new rulers (ali'i). Havai'i was the ancient name Ra'iatea of the Society Group. This group of islands is more commonly known by the main island of the group, Tahiti. (The author has elected to call these islands Tahiti in this book.) It seems that the earlier voyagers from Tahiti integrated more peacefully with the Menehune. Apparently, there was intermarriage with the Menehune inhabitants and the diminishing of class distinction between the Tahitian ali'i and the commoners.

The legends say that when Pa'ao arrived, he regarded the high chief of Hawai'i, kapawa, a degenerate. The priests and ali'i were not performing the rituals they had formerly performed in Tahiti to retain mana (divine power). They did not build the necessary heiaus (temples), performing the necessary human sacrifices, or wear the red feather malo (loincloth-the symbol of royalty in Ra'iatea) of kings.

Pa'ao saw islands ripe for conquer. There was no powerful royal house or warriors trained for conquest. He returned to Ra'iatea to bring a new line of ali'i

with untainted mana Pa'ao returned to Hawai'i not only with a great many of warriors but with the ali'i, Pili. Through conquest and intermarriage with the older lines, Pili became powerful in the islands.