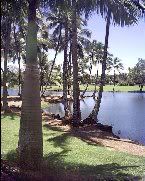 Name~ Hokule'a Kealoha

Short Bio~Hokule'a Kealoha is the Nom De Plume of a writer that formerly lived in Hawaii and is now living a life of adventure on the highways and byways of the American South . I am a Born Again follower of Jesus, as well as a wife, mother of cats and dogs,jeweler, entreprenuer, photographer and pilgrim...

Age~ Old enough to know better

Status~ Newly Single after 13 years of marriage,fur mom to the loving and devoted mini ShihTzu doggie Annabelle, born 6-11-2007 RIP 2-25-09, and the beautiful Abigail born 2-14-09

Hair Color~ natural brown/grey

Mood~ I ALWAYS have a mood, try me...

Loving~ Jesus, Hawaii, my furry friend, Abigail, my Pen Pals, Jewelry ,Blogging ,Writing anything,my Ipod,and being outdoors surrounded by my wonderful natural surroundings

Hating~ Boom Box Cars, Earspray, Abuse of Power,

Reading~













Books in Progress...








Just Finished Reading











Jesus, Divine Mercy ~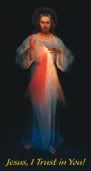 I Trust In You~

My Favorite Past Posts~Relive The Journey!~
2009~
















2008~


























2007~
















2006~
























2005~






































2004~
































2003~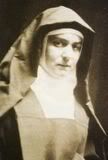 St. Edith Stein~Pray for Us

Religion Link List~






















Political Link List~









Arkansas Link List~
























Interactive Links~

Live WebCam Feed from the Mauna Lani Resort, Kohalla, Big Island of Hawaii


Click here for Aloha Joe!Live Hawaiian Music 24/7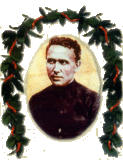 St. Damien of Molokai'i, Patron of Hawaii and the Outcasts among us, pray for us....




Hawaii Links~ ~





Technorotica for Blogging~




Join the Blue Ribbon Online Free Speech Campaign!





















Technorotica for Jewelers, and the Jewelry Trade~













January 26, 2005
My Dream for Sale
Hale Pu'uhounua...For Sale...
Yes, I signed the papers and my home is now for sale. Woody actually said "thank God that's done...I cant wait to get the heck out of here..." The homocide count was nearly increased by one more haolie body, but I kept the rage in and said nothing... Woody must have known it instinctively, for he sugessted that we go right over to Kens pancake house and have dinner (at 4:30). I went and numbed myself out in a carbohydrate fit of the biggest pancake breakfast on the menu, complete with added mac nuts and the killer lillikoi (passion fruit) syrup. 6 bacons, a slice of ham, 2 eggs, and pancakes the size of dinner plates (3). I fell asleep in the car comming home...
We also stopped at Stacies Pet Shoppe and picked up one of the airline carriers to see if the reccomended size fits our big boy. The little fuzzball climbed into it like its a new sleeping box no problems and totally on his own. I praised Makoa, but in my heart I feel like he is as big a traitor as his Dad...
I have 10 more weeks...