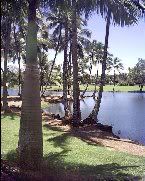 Name~ Hokule'a Kealoha

Short Bio~Hokule'a Kealoha is the Nom De Plume of a writer that formerly lived in Hawaii and is now living a life of adventure on the highways and byways of the American South . I am a Born Again follower of Jesus, as well as a wife, mother of cats and dogs,jeweler, entreprenuer, photographer and pilgrim...

Age~ Old enough to know better

Status~ Newly Single after 13 years of marriage,fur mom to the loving and devoted mini ShihTzu doggie Annabelle, born 6-11-2007 RIP 2-25-09, and the beautiful Abigail born 2-14-09

Hair Color~ natural brown/grey

Mood~ I ALWAYS have a mood, try me...

Loving~ Jesus, Hawaii, my furry friend, Abigail, my Pen Pals, Jewelry ,Blogging ,Writing anything,my Ipod,and being outdoors surrounded by my wonderful natural surroundings

Hating~ Boom Box Cars, Earspray, Abuse of Power,

Reading~













Books in Progress...








Just Finished Reading











Jesus, Divine Mercy ~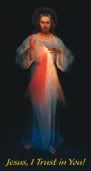 I Trust In You~

My Favorite Past Posts~Relive The Journey!~
2009~
















2008~


























2007~
















2006~
























2005~






































2004~
































2003~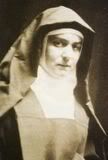 St. Edith Stein~Pray for Us

Religion Link List~






















Political Link List~









Arkansas Link List~
























Interactive Links~

Live WebCam Feed from the Mauna Lani Resort, Kohalla, Big Island of Hawaii


Click here for Aloha Joe!Live Hawaiian Music 24/7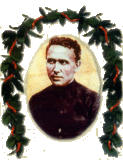 St. Damien of Molokai'i, Patron of Hawaii and the Outcasts among us, pray for us....




Hawaii Links~ ~





Technorotica for Blogging~




Join the Blue Ribbon Online Free Speech Campaign!





















Technorotica for Jewelers, and the Jewelry Trade~













March 06, 2006
Another Year for the Luckiest Girl Alive
Maui Surf Maui 2005
Every year on my birthday, I think about how God has been merciful and has allowed me to see another year, and what a year it has been.
Home this week for continued rehab from the eye surgery. I found that things were better today,but by the end of the day things get really fuzzy. Scared that when I go back to work I will get stuck at work and end up having a scary drive home.
So I hope to have time this week to work on fixing the house up a little more, sort of tuning it up, clearing a bit more of the cartons that are stacked up out in the garage. Once done I want to start getting ready to have my jewelers bench set up...It might take a year to get all in readiness but I do want to be working out of my home.
Woody is pretty supportive of this and also seems to be doing well enough at the car lot that he might be well able to support us and we dont need me to have a big job outside of the home. In the mean time I am willing to go forward as long as I can at "thisplace" my erstwhile day job...
Was listening to EWTN to "Reflections" by Fr Leo Clifford OFM. I love seeing his little 15 minute gems that are filmed in my beautiful Hawaii. Today he spoke on God's will, and used as his text Matthew 21:28-32, probably the least known parable of Jesus but one that I really relate to
The Parable of the Two Sons

(and Jesus said,) "But what do you think? A man had two sons, and he came to the first and said, 'Son, go, work today in my vineyard.' He answered and said, 'I will not,' but afterward he regretted it and went. Then he came to the second and said likewise. And he answered and said, 'I go, sir,' but he did not go. Which of the two did the will of his father?"
They said to Him, "The first."
Jesus said to them, "Assuredly, I say to you that tax collectors and harlots enter the kingdom of God before you. For John came to you in the way of righteousness, and you did not believe him; but tax collectors and harlots believed him; and when you saw it, you did not afterward relent and believe him.
I thought a lot about this and realized that my efforts to forgive and strive for the grace to forgive is pleasing to God. The unwillingness of the other night repented of is the right road and perhaps In time I will accept the fact that my loving Father knew that all of this would happen including my situation with Woody, the misery with the church in Bellflower and of course, my feelings that I have that I have broken the sixth commandment in dealing with my Mother...His only Will is for my good and my unwillingness to forgive the parties involved is something I must just keep working at...my Catholic friends have told me that this is how you end up in Purgatory and that I do need to find a way to release it to God and let go... I will keep that in mind...
I am in prayer, spending large blocks of time these days its a way to rest the eyes and do something positive, as well as spend the extra time I have this past two weeks as well as possible...
As I also said at the first I am so very fortunate. When I think of all that has gone on and how it could have ended up, I know that I am truly blessed...