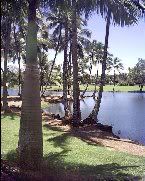 Name~ Hokule'a Kealoha

Short Bio~Hokule'a Kealoha is the Nom De Plume of a writer that formerly lived in Hawaii and is now living a life of adventure on the highways and byways of the American South . I am a Born Again follower of Jesus, as well as a wife, mother of cats and dogs,jeweler, entreprenuer, photographer and pilgrim...

Age~ Old enough to know better

Status~ Newly Single after 13 years of marriage,fur mom to the loving and devoted mini ShihTzu doggie Annabelle, born 6-11-2007 RIP 2-25-09, and the beautiful Abigail born 2-14-09

Hair Color~ natural brown/grey

Mood~ I ALWAYS have a mood, try me...

Loving~ Jesus, Hawaii, my furry friend, Abigail, my Pen Pals, Jewelry ,Blogging ,Writing anything,my Ipod,and being outdoors surrounded by my wonderful natural surroundings

Hating~ Boom Box Cars, Earspray, Abuse of Power,

Reading~













Books in Progress...








Just Finished Reading











Jesus, Divine Mercy ~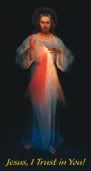 I Trust In You~

My Favorite Past Posts~Relive The Journey!~
2009~
















2008~


























2007~
















2006~
























2005~






































2004~
































2003~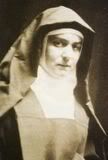 St. Edith Stein~Pray for Us

Religion Link List~






















Political Link List~









Arkansas Link List~
























Interactive Links~

Live WebCam Feed from the Mauna Lani Resort, Kohalla, Big Island of Hawaii


Click here for Aloha Joe!Live Hawaiian Music 24/7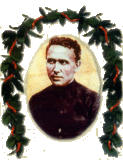 St. Damien of Molokai'i, Patron of Hawaii and the Outcasts among us, pray for us....




Hawaii Links~ ~





Technorotica for Blogging~




Join the Blue Ribbon Online Free Speech Campaign!





















Technorotica for Jewelers, and the Jewelry Trade~













March 18, 2006
Boomerphobia
A lunch on the town... the only place to get lunch out in downtown Pineville MO and only on tuesdays and thursdays. Two Boomers semi retired, talking story....Woody at Toms BBQ and dog cart at city hall, Pineville Mac Donald Co. MO
We need to privatize Social Security, so we can be sure to get what we are paying into...These Boomers are going to bankrupt the system. (Republican Spinmeisters on the revamping of Social Security)

The costs of healthcare are going to skyrocket due to the capacity being streached by hordes of Baby Boomers creeping into old age... (Democrat Spinmeister on the reforming of medicare )

These were the "me" generation, the most selfish generation that ever lived. Few have saved, fewer have long term pensions or catastophic health insurance, they are the least prepared to retire than any previous generation and frankly those of us comming beind them are not very happy that we have to clean up their mess...( Young blogger that commented on a blog I read a few months ago)

Baby boomers are politically powerful and confident of their abilities, and they prize their mobility. And they're about to become the biggest threat on the highway... Deborah Vanna for MSN Money, the rest of the article below
This nation is suffering from Boomerphobia. We are afraid of our parents and ourselves for this is the largest demographic block in the nation, with clout and a get'er done attitude. The Sandwich generations ahead and behind them are "terrified" .
And the government and media are exploiting this to the limit. In this article on MSN money today, the fears of massive accidents cause by doddering drivers is being overblown. Take a read...
Think our roads already resemble a survivalist obstacle course? Get ready for 2025, when an estimated 40 million baby boomers will clog the left lanes of America, blinkers flashing, one foot trembling over the brake.

Though motorists older than 70 drive far less frequently than other age groups, they already account for an outsize proportion of fatalities, according to the National Highway Traffic Safety Administration. The death rate per mile traveled for drivers over 85 is four times that of the 30 59 age group. The only group more dangerous than senior citizens is teenagers. Senior drivers have special trouble judging speed and distances, which causes an inordinate number of rearend and lefthand turn accidents.

And the older drivers get, the bigger the risk they pose. A 2002 Florida study found that seniors older than 85 pose a sharply higher risk. The state's Department of Highway Safety and Motor Vehicles found at least 20% of the state's 250,000 drivers older than 85 suffered from dementia. The report also said that crash rates for drivers with cognitive dementia were 7.6 times higher than other drivers.

But people 65 and older are the fastest growing demographic in the United States, and, by 2030, a quarter of all licensed drivers will be in that age group.

Boomers are expected to live longer with better health overall than their predecessors, meaning more of them will be confident about driving greater distances and clutching their car keys well into their 90s. That's the fear of some traffic safety experts.

"There's good news and bad news with the boomers," said Dr. Bella Dinh Zarr, national director of traffic safety policy for AAA, the nonprofit motorist club. "They are much more eager to do things their own way and take risks, but the good news is if we give them the tools to gauge information about their health and driving skills, they will take action."

In America, many seniors fight to stay behind the wheel despite the effects of aging on eyesight, mobility and reaction time. The lack of public transportation in many areas, especially rural ones, keeps many seniors fighting to stay behind the wheel.

"In many parts of America, if you don't drive you are out of luck," said Elinor Ginzler, director of livable communities with the AARP, which represents more than 34 million seniors. "In America, the car is an important symbol of vitality and independence."

In Los Angeles, 86 year old Ivada Parker still takes to the freeways in her Toyota Corolla to visit her children more than half an hour away in outlying suburbs. She grew up driving in Los Angeles, and driving city streets doesn't faze her, she said.

"It's easier to drive than to walk," she said.

But faced with the coming onslaught of seniors expected to hit the highway, lawmakers nationwide are seeking to tighten restrictions on senior drivers.

Currently, licensing laws vary dramatically in each state. At least 20 states have special provisions, such as vision or writing tests, which 65 and 70 year old drivers must complete before renewing their licenses. Some states have confidential procedures that allow friends, family or medical professionals to report seniors they think shouldn't be driving.

Other states are considering graduated licensing laws for seniors, similar to ones for teen-agers in some states. In Connecticut, for example, drivers aged 65 or older can be on a two-year or six-year renewal cycle, and they usually have to appear in person.
This paranoia is totally misplaced. They want to put the scarlett letter "G" for Geezer on everybodys car who is 60 or older when in fact the most dangerous group of drivers in the world are young 15-30 year olds particularly males althought the stats show that females are catching up, but we dont do what they do in some European countries, hang a "Student Driver" sign on the back of the vehicle, and we should... The stats are well known that young, inexperienced drivers are the cause of a larger percentage of accidents than older drivers, but this isnt the only mis conception abounding in the race to blacklist the older generation.
I live in a large retirement area and I am amazed at the number of these folks that are still working well into their 80's. For example, have 4 assiting pastors at our church, 77 to 90 that are on the go three full days a week. I see Seinors here working in offices, in markets and shops and pumping gas. At "Thisplace", my day job we have a number of employees 60plus that are pulling down salaries and are the backbone of a number of the accounts here. They have seen the freight biz from the old days to the age of the internet and wont be stopping anytimes soon... part of it is having the good insurance, and the other things is of course the money and community they receive. As one guy put it,"I am no way no how ready to be put out to pasture..." And while we do see some erratic driving its more often younger people than the older ones, people new to the twisty winding roads of our mountain home...
I think of my friends Claudia and Mike, and our neighbors, Gene and Ginger, they, like Woody are the faces that I, a baby Babyboomer, see...Claudia and Mike are Engineers working in Honolulu now after a long struggle to get established in Hawaii. Gene was semi retired but is teaching here locally, Ginger was a small business owner when she and Gene lived in California, and I see the wheels turning in her mind all the time, and would not be a bit surprised if she wasnt thinking about her next business, and Woody, well we do need the money but Woody needs the challenge weither he understands this or not, He made a deal yesterday and felt so good about it...he needs this job for himself as much as the money...
Rather than being a drain on services they will create services and shore up Social Security with their earnings, as they fill out a shrinking work force. Insted of a burden they are a blessing, Insted of being a Liability they are an asset.
So what is with "Boomerphobia"? It is fear of the unknown or rather as I think fear of the known... Fear of a generation that didnt take "no" for an answer and pushed the limits of everything. Fear that as these flower children have come of age in truth, that they will turn the tide of the status quo and change the face of America yet again. Its going to be interesting, and nothing to be afraid of...