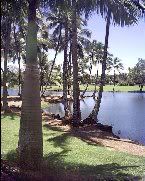 Name~ Hokule'a Kealoha

Short Bio~Hokule'a Kealoha is the Nom De Plume of a writer that formerly lived in Hawaii and is now living a life of adventure on the highways and byways of the American South . I am a Born Again follower of Jesus, as well as a wife, mother of cats and dogs,jeweler, entreprenuer, photographer and pilgrim...

Age~ Old enough to know better

Status~ Newly Single after 13 years of marriage,fur mom to the loving and devoted mini ShihTzu doggie Annabelle, born 6-11-2007 RIP 2-25-09, and the beautiful Abigail born 2-14-09

Hair Color~ natural brown/grey

Mood~ I ALWAYS have a mood, try me...

Loving~ Jesus, Hawaii, my furry friend, Abigail, my Pen Pals, Jewelry ,Blogging ,Writing anything,my Ipod,and being outdoors surrounded by my wonderful natural surroundings

Hating~ Boom Box Cars, Earspray, Abuse of Power,

Reading~













Books in Progress...








Just Finished Reading











Jesus, Divine Mercy ~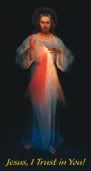 I Trust In You~

My Favorite Past Posts~Relive The Journey!~
2009~
















2008~


























2007~
















2006~
























2005~






































2004~
































2003~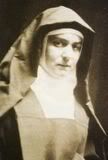 St. Edith Stein~Pray for Us

Religion Link List~






















Political Link List~









Arkansas Link List~
























Interactive Links~

Live WebCam Feed from the Mauna Lani Resort, Kohalla, Big Island of Hawaii


Click here for Aloha Joe!Live Hawaiian Music 24/7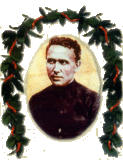 St. Damien of Molokai'i, Patron of Hawaii and the Outcasts among us, pray for us....




Hawaii Links~ ~





Technorotica for Blogging~




Join the Blue Ribbon Online Free Speech Campaign!





















Technorotica for Jewelers, and the Jewelry Trade~













March 12, 2006
Ecclesiastes 4 -The Value of Companionship
Ozark Mountain Farm Near Cave Springs
Ecclesiastes 4






Then I returned and considered all the oppression that is done under the sun:


And look! The tears of the oppressed,
But they have no comforter--
On the side of their oppressors there is power,
But they have no comforter.
Therefore I praised the dead who were already dead,
More than the living who are still alive.
Yet, better than both is he who has never existed,
Who has not seen the evil work that is done under the sun.
The Vanity of Selfish Toil


Again, I saw that for all toil and every skillful work a man is envied by his neighbor. This also is vanity and grasping for the wind.


The fool folds his hands
And consumes his own flesh.
Better a handful with quietness
Than both hands full, together with toil and grasping for the wind.
Then I returned, and I saw vanity under the sun:
There is one alone, without companion:
He has neither son nor brother.
Yet there is no end to all his labors,
Nor is his eye satisfied with riches.
But he never asks,
"For whom do I toil and deprive myself of good?"
This also is vanity and a grave misfortune.


The Value of a Friend


Two are better than one,
Because they have a good reward for their labor.
For if they fall, one will lift up his companion.
But woe to him who is alone when he falls,
For he has no one to help him up.
Again, if two lie down together, they will keep warm;
But how can one be warm alone?
Though one may be overpowered by another, two can withstand him.
And a threefold cord is not quickly broken.


Popularity Passes Away


Better a poor and wise youth
Than an old and foolish king who will be admonished no more.
For he comes out of prison to be king,
Although he was born poor in his kingdom.
I saw all the living who walk under the sun;
They were with the second youth who stands in his place.
There was no end of all the people over whom he was made king;
Yet those who come afterward will not rejoice in him.
Surely this also is vanity and grasping for the wind.