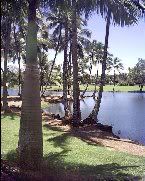 Name~ Hokule'a Kealoha

Short Bio~Hokule'a Kealoha is the Nom De Plume of a writer that formerly lived in Hawaii and is now living a life of adventure on the highways and byways of the American South . I am a Born Again follower of Jesus, as well as a wife, mother of cats and dogs,jeweler, entreprenuer, photographer and pilgrim...

Age~ Old enough to know better

Status~ Newly Single after 13 years of marriage,fur mom to the loving and devoted mini ShihTzu doggie Annabelle, born 6-11-2007 RIP 2-25-09, and the beautiful Abigail born 2-14-09

Hair Color~ natural brown/grey

Mood~ I ALWAYS have a mood, try me...

Loving~ Jesus, Hawaii, my furry friend, Abigail, my Pen Pals, Jewelry ,Blogging ,Writing anything,my Ipod,and being outdoors surrounded by my wonderful natural surroundings

Hating~ Boom Box Cars, Earspray, Abuse of Power,

Reading~













Books in Progress...








Just Finished Reading











Jesus, Divine Mercy ~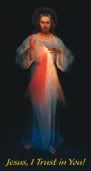 I Trust In You~

My Favorite Past Posts~Relive The Journey!~
2009~
















2008~


























2007~
















2006~
























2005~






































2004~
































2003~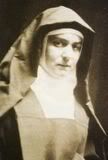 St. Edith Stein~Pray for Us

Religion Link List~






















Political Link List~









Arkansas Link List~
























Interactive Links~

Live WebCam Feed from the Mauna Lani Resort, Kohalla, Big Island of Hawaii


Click here for Aloha Joe!Live Hawaiian Music 24/7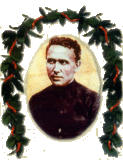 St. Damien of Molokai'i, Patron of Hawaii and the Outcasts among us, pray for us....




Hawaii Links~ ~





Technorotica for Blogging~




Join the Blue Ribbon Online Free Speech Campaign!





















Technorotica for Jewelers, and the Jewelry Trade~













March 19, 2006
Ecclesiastes - Chapter 5 and 6 The Vanity of Gain and Honor
Misty Pastures Near Cave Springs
Ecclesiastes - Chapter 5 and 6


Walk prudently when you go to the house of God; and draw near to hear rather than to give the sacrifice of fools, for they do not know that they do evil.


Do not be rash with your mouth,
And let not your heart utter anything hastily before God.
For God is in heaven, and you on earth;
Therefore let your words be few.
For a dream comes through much activity,
And a fool's voice is known by his many words.


When you make a vow to God, do not delay to pay it;
For He has no pleasure in fools.
Pay what you have vowed--
Better not to vow than to vow and not pay.


Do not let your mouth cause your flesh to sin, nor say before the messenger of God that it was an error. Why should God be angry at your *excuse and destroy the work of your hands? For in the multitude of dreams and many words there is also vanity. But fear God.

If you see the oppression of the poor, and the violent perversion of justice and righteousness in a province, do not marvel at the matter; for high official watches over high official, and higher officials are over them.
Moreover the profit of the land is for all; even the king is served from the field.


He who loves silver will not be satisfied with silver;
Nor he who loves abundance, with increase.
This also is vanity.


When goods increase,
They increase who eat them;
So what profit have the owners
Except to see them with their eyes?


The sleep of a laboring man is sweet,
Whether he eats little or much;
But the abundance of the rich will not permit him to sleep.


There is a severe evil which I have seen under the sun:
Riches kept for their owner to his hurt.
But those riches perish through misfortune;
When he begets a son, there is nothing in his hand.
As he came from his mother's womb, naked shall he return,
To go as he came;
And he shall take nothing from his labor
Which he may carry away in his hand.


exactly as he came, so shall he go.
And what profit has he who has labored for the wind?
All his days he also eats in darkness,
And he has much sorrow and sickness and anger.


Here is what I have seen: It is good and fitting for one to eat and drink, and to enjoy the good of all his labor in which he toils under the sun all the days of his life which God gives him; for it is his heritage. As for every man to whom God has given riches and wealth, and given him power to eat of it, to receive his heritage and rejoice in his labor--this is the gift of God. For he will not dwell unduly on the days of his life, because God keeps him busy with the joy of his heart.

Ecclesiastes 6

There is an evil which I have seen under the sun and it is prevalent among men
a man to whom God has given riches and wealth and honor so that his soul lacks nothing of all that he desires; yet God has not empowered him to eat from them, for a foreigner enjoys them. This is vanity and a severe affliction.
If a man fathers a hundred children and lives many years, however many they be, but his soul is not satisfied with good things and he does not even have a proper burial, then I say, "Better the miscarriage than he,
for it comes in futility and goes into obscurity; and its name is covered in obscurity.
"It never sees the sun and it never knows anything; it is better off than he.
"Even if the other man lives a thousand years twice and does not enjoy good things do not all go to one place?"
All a man's labor is for his mouth and yet the appetite is not satisfied.
For what advantage does the wise man have over the fool? What advantage does the poor man have, knowing how to walk before the living?
What the eyes see is better than what the soul desires. This too is futility and a striving after wind.
Whatever exists has already been named, and it is known what man is; for he cannot dispute with him who is stronger than he is.
For there are many words which increase futility. What then is the advantage to a man?
For who knows what is good for a man during his lifetime, during the few years of his futile life? He will spend them like a shadow. For who can tell a man what will be after him under the sun?