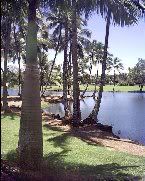 Name~ Hokule'a Kealoha

Short Bio~Hokule'a Kealoha is the Nom De Plume of a writer that formerly lived in Hawaii and is now living a life of adventure on the highways and byways of the American South . I am a Born Again follower of Jesus, as well as a wife, mother of cats and dogs,jeweler, entreprenuer, photographer and pilgrim...

Age~ Old enough to know better

Status~ Newly Single after 13 years of marriage,fur mom to the loving and devoted mini ShihTzu doggie Annabelle, born 6-11-2007 RIP 2-25-09, and the beautiful Abigail born 2-14-09

Hair Color~ natural brown/grey

Mood~ I ALWAYS have a mood, try me...

Loving~ Jesus, Hawaii, my furry friend, Abigail, my Pen Pals, Jewelry ,Blogging ,Writing anything,my Ipod,and being outdoors surrounded by my wonderful natural surroundings

Hating~ Boom Box Cars, Earspray, Abuse of Power,

Reading~













Books in Progress...








Just Finished Reading











Jesus, Divine Mercy ~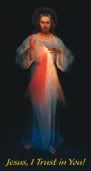 I Trust In You~

My Favorite Past Posts~Relive The Journey!~
2009~
















2008~


























2007~
















2006~
























2005~






































2004~
































2003~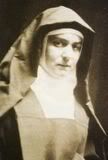 St. Edith Stein~Pray for Us

Religion Link List~






















Political Link List~









Arkansas Link List~
























Interactive Links~

Live WebCam Feed from the Mauna Lani Resort, Kohalla, Big Island of Hawaii


Click here for Aloha Joe!Live Hawaiian Music 24/7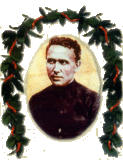 St. Damien of Molokai'i, Patron of Hawaii and the Outcasts among us, pray for us....




Hawaii Links~ ~





Technorotica for Blogging~




Join the Blue Ribbon Online Free Speech Campaign!





















Technorotica for Jewelers, and the Jewelry Trade~













March 09, 2006
The Emptiness of Words
Hilo Palms Wailoa Park
I am finding a emptiness in my words... I think its the feeling that things are over the top in the media..(if it wernt for EWTN I would toss the tube...) What is good is "bad" and what is "bad"is "good". Its what the writer of Ecclesiastes says "All is emptiness and vapor in the wind..."
Woody and I had the day together, what will be a rare weekday as long as I work at "thisplace". My vision varies from perfect to "had one too many drinks" fuzzy. I did drive and it was a tad bit scary. But we will keep trying. We went to Brio Brioso, a local South American Grill that has a great lunch buffet. Was a nice birthday treat. Did a bit of shopping and ran home. The weather was strange, a warm wind blew strongly from the time I woke until now and yet we have had no storm break and sadly no rain, which we need badly.
I have been so very glad to be home for this past two weeks and see that I could be happy at home here. I went to a morning prayer meeting that was wonderful and I know that I would find plenty to do in the homemaking department. I wouldnt get bored.
I have been writing a lot of letters and doing a lot of praying in addition to finishing the unpacking and tidying up. I remember when I felt this "emptiness of words" in Hawaii and emersing myself in personal contact really helps this as I think is a symptom of depression. Building your life takes time, and I need to be paitent.