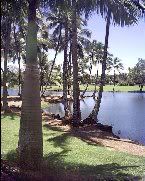 Name~ Hokule'a Kealoha

Short Bio~Hokule'a Kealoha is the Nom De Plume of a writer that formerly lived in Hawaii and is now living a life of adventure on the highways and byways of the American South . I am a Born Again follower of Jesus, as well as a wife, mother of cats and dogs,jeweler, entreprenuer, photographer and pilgrim...

Age~ Old enough to know better

Status~ Newly Single after 13 years of marriage,fur mom to the loving and devoted mini ShihTzu doggie Annabelle, born 6-11-2007 RIP 2-25-09, and the beautiful Abigail born 2-14-09

Hair Color~ natural brown/grey

Mood~ I ALWAYS have a mood, try me...

Loving~ Jesus, Hawaii, my furry friend, Abigail, my Pen Pals, Jewelry ,Blogging ,Writing anything,my Ipod,and being outdoors surrounded by my wonderful natural surroundings

Hating~ Boom Box Cars, Earspray, Abuse of Power,

Reading~













Books in Progress...








Just Finished Reading











Jesus, Divine Mercy ~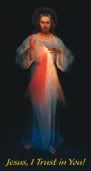 I Trust In You~

My Favorite Past Posts~Relive The Journey!~
2009~
















2008~


























2007~
















2006~
























2005~






































2004~
































2003~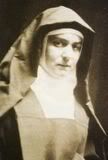 St. Edith Stein~Pray for Us

Religion Link List~






















Political Link List~









Arkansas Link List~
























Interactive Links~

Live WebCam Feed from the Mauna Lani Resort, Kohalla, Big Island of Hawaii


Click here for Aloha Joe!Live Hawaiian Music 24/7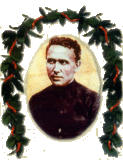 St. Damien of Molokai'i, Patron of Hawaii and the Outcasts among us, pray for us....




Hawaii Links~ ~





Technorotica for Blogging~




Join the Blue Ribbon Online Free Speech Campaign!





















Technorotica for Jewelers, and the Jewelry Trade~













March 20, 2006
The First Day of Spring
butterfies are free in this photo taken last Spring near Beaver Arkansas
The weather today is totally at odds with the date. After days and days of lovely spring warmth its bitter cold out and snow SNOW is expected...Never mind I love the snow and I did warn the kitties to "not give up their winter coats just yet as the locals expect that this was a possiblity..." Well but Mak and Nani were a snuggled up in the "sleeping nest" our big bed. Its a tad crowded but we make the best of it for the house chilled down and wouldnt take no for an answer. The weather guesser on TV called for snow and the ever strange "winter mix" (I have vegetables called this in my freezer) I have friends in New York that call this "rain that sticks"
Work today at "thisplace" was interesting. Two people with more seinority moved to new but temporary positions in another department. One man is fighting to hold on to his job for another two more years till he can retire and the other is the unfortunate guy who lost his roof in the tornado last week. He is very glad to still have a job and is ok with this. I am glad for them. There are three more of us "in the bull pen" extra people with time heavy on our hands, but I feel ok today that I can hang here for a bit.
Woody is doing ok He's selling a few cars but its pretty slow right now. He freely admits that working is better than not but its a touch boring... I can forsee things picking up once it warms up and since they are grossly understaffed that he should be able to do rather well. Once the weather warms back up he will see more traffic for certain.
Vision is still like this photo, a bit fuzzy but not bad and is improving somewhat will be having a checkup this week. for any of you that may be considering this proceedure I would highly reccomend it. I love not having to deal with glasses and to wear make up again!