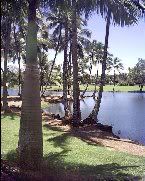 Name~ Hokule'a Kealoha

Short Bio~Hokule'a Kealoha is the Nom De Plume of a writer that formerly lived in Hawaii and is now living a life of adventure on the highways and byways of the American South . I am a Born Again follower of Jesus, as well as a wife, mother of cats and dogs,jeweler, entreprenuer, photographer and pilgrim...

Age~ Old enough to know better

Status~ Newly Single after 13 years of marriage,fur mom to the loving and devoted mini ShihTzu doggie Annabelle, born 6-11-2007 RIP 2-25-09, and the beautiful Abigail born 2-14-09

Hair Color~ natural brown/grey

Mood~ I ALWAYS have a mood, try me...

Loving~ Jesus, Hawaii, my furry friend, Abigail, my Pen Pals, Jewelry ,Blogging ,Writing anything,my Ipod,and being outdoors surrounded by my wonderful natural surroundings

Hating~ Boom Box Cars, Earspray, Abuse of Power,

Reading~













Books in Progress...








Just Finished Reading











Jesus, Divine Mercy ~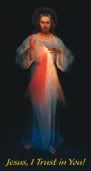 I Trust In You~

My Favorite Past Posts~Relive The Journey!~
2009~
















2008~


























2007~
















2006~
























2005~






































2004~
































2003~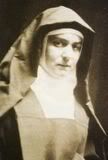 St. Edith Stein~Pray for Us

Religion Link List~






















Political Link List~









Arkansas Link List~
























Interactive Links~

Live WebCam Feed from the Mauna Lani Resort, Kohalla, Big Island of Hawaii


Click here for Aloha Joe!Live Hawaiian Music 24/7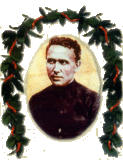 St. Damien of Molokai'i, Patron of Hawaii and the Outcasts among us, pray for us....




Hawaii Links~ ~





Technorotica for Blogging~




Join the Blue Ribbon Online Free Speech Campaign!





















Technorotica for Jewelers, and the Jewelry Trade~













March 15, 2006
Raging Water
Rushing mountain stream...Rain water runoff streams are one of the beautiful things about Hawaii, but with the continuing untrammeled development that is occuring in the state, more disasters like the one on Kauai'i will be more and more common. Iao Valley Park Maui
We are all still getting over the tornado of Sunday night, my worst weather nightmare regarding living in Arkansas, but this was my Hawaii nightmare and one of the reasons why we chose not to move to the island of Kauaii, flooding. The rain swollen mountain strams of Hawaii are a part of the natural wonder of the islands, especially for those of us raised in cities in the dry American West. But you have to remember as you look at them that this is natures way of channeling the incesant rain that falls on the windward sides of the islands. Mt Wai'ale'ale', the extinct volcano that forms the core of Kauaii is touted as the "wetest place on earth" with an average rainfall of 700 inches. There is continous percipitation over this area translating into huge amounts of run off. This year has been an exceptional wet year for Hawaii and the result is overloaded streams and dams...
Dams??? Yes, as people are moving to the Islands more homes are being built and they are damming these streams up or diverting them. Its foolishness, and as we can see dangerous to do this. As more homes are built there is less soil to absorb the run off and fewer trees to hold down the soil...The oldest of the major islands, Kauaii is erroding at such a rate that it may be a fraction of itself in 10,000 years. May not seem to mean much to most people but 10,000 years is a breath in geologic time. It translates into rapid destruction of this "Garden Isle" one of the most beautiful and fragile places on earth.
Hawaii dam bursts, causing huge flood
One body found, 7 missing as wall of muddy water, debris released on Kauai
Floodwaters from the Wailapa stream ripped vegetation from the ground on the Hawaiian island of Kauai. Photo taken by Jan Tenbruggencate / The Honolulu Advertiser
KILAUEA, Hawaii - One person was killed and up to seven others were missing when a rain-weakened dam failed on this western Hawaiian island, sending a wall of muddy water, trees and debris down the mountainside and prompting fears about the safety of other dams.

The water cut off access to and from thousands of rural houses and luxury condominiums along Kauai's rural north shore. At least two homes were swept off their foundations and several hundred feet of the island's main highway were washed out.

"Sounded like a 747 jet crashing here in the valley, all the trees popping and snapping and everything," said John Hawthorne said. "It was just a horrendous sound, and it never quit."Search crews recovered the body of an unidentified adult male. Up to seven people were missing and residents said one family whose home was swept away is missing several children.

Gov. Linda Lingle, who planned to tour the area Wednesday morning, signed a proclamation Tuesday extending state disaster programs and services to the residents affected by recent rains and flooding.

The governor also made personal and commercial loans available to people whose homes or businesses sustained damage, and authorized the use of National Guard troops to assist civilian authorities in disaster relief.

State officials were assessing the safety of other dams in the Kauai hills, which are dotted with private earthen dams such as the one that broke open.

'A growing crisis on Kauai'

Ed Teixeira, state vice director of civil defense, said in Honolulu that officials were worried about erosion caused by floodwaters.

"I would characterize this as a growing crisis on Kauai," he said.

The Kaloko Reservoir dam gave way about an hour before dawn without warning after days of heavy rain.
Emergency crews work to clear tons of trees from Kuhio Highway on the island of Kauai, where floods overwhelmed drainage systems and blew across the road. Photo taken by Jan Tenbruggencate / The Honolulu Advertiser
The dam, about 40 feet high and 1,800 feet long, captured runoff from small streams. Authorities estimated that about 1,400 acre-feet of water poured out of the reservoir, which is enough water to cover 1,400 acres a foot deep, or more than 60 million cubic feet.

"You couldn't see anything, you just could hear it," said Kilauea resident Kristen Kurtz. "Now they're seeing all the damage. It's crazy."

Late Tuesday, road crews began clearing mud, trees and other debris from the highway by the truckload until work was stopped so water could be released from Morita Reservoir, state transportation spokesman Scott Ishikawa said.

Edwin Matsuda, an engineer who heads the state's safety programs, has said nearly all of Hawaii's dams were built early in the past century before federal standards existed or the advent of the state's program for assessing dam and levee safety.

Peter Young, the chairman of the board for the Department of Land and Natural Resources, said the department is trying to determine when the Kaloko Reservoir dam was last checked.

Fears that other dams will fail

Officials feared Morita Reservoir's dam, located downstream from Kaloko, might also fail. Two schools were being used as emergency shelters.

"Everybody's on edge," resident Victoria Stamper said.

Roy Matsuda, lead forecaster at the Honolulu office of the National Weather Service, said Tuesday that a storm had dumped 5 to 6 inches of rain on Kauai in the past 24 hours.

An exhausted Katie Carlin, of San Mateo, Calif., arrived Monday night with her husband and two young children only to find they were unable to reach their hotel room in Hanalei because of a flooded bridge.

"We're trapped," she said. "It's small potatoes to what's going on here, but I just don't want to spend another night in the car."