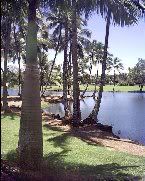 Name~ Hokule'a Kealoha

Short Bio~Hokule'a Kealoha is the Nom De Plume of a writer that formerly lived in Hawaii and is now living a life of adventure on the highways and byways of the American South . I am a Born Again follower of Jesus, as well as a wife, mother of cats and dogs,jeweler, entreprenuer, photographer and pilgrim...

Age~ Old enough to know better

Status~ Newly Single after 13 years of marriage,fur mom to the loving and devoted mini ShihTzu doggie Annabelle, born 6-11-2007 RIP 2-25-09, and the beautiful Abigail born 2-14-09

Hair Color~ natural brown/grey

Mood~ I ALWAYS have a mood, try me...

Loving~ Jesus, Hawaii, my furry friend, Abigail, my Pen Pals, Jewelry ,Blogging ,Writing anything,my Ipod,and being outdoors surrounded by my wonderful natural surroundings

Hating~ Boom Box Cars, Earspray, Abuse of Power,

Reading~













Books in Progress...








Just Finished Reading











Jesus, Divine Mercy ~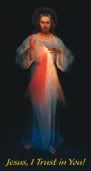 I Trust In You~

My Favorite Past Posts~Relive The Journey!~
2009~
















2008~


























2007~
















2006~
























2005~






































2004~
































2003~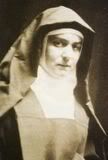 St. Edith Stein~Pray for Us

Religion Link List~






















Political Link List~









Arkansas Link List~
























Interactive Links~

Live WebCam Feed from the Mauna Lani Resort, Kohalla, Big Island of Hawaii


Click here for Aloha Joe!Live Hawaiian Music 24/7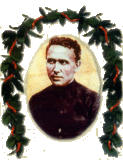 St. Damien of Molokai'i, Patron of Hawaii and the Outcasts among us, pray for us....




Hawaii Links~ ~





Technorotica for Blogging~




Join the Blue Ribbon Online Free Speech Campaign!





















Technorotica for Jewelers, and the Jewelry Trade~













March 23, 2006
Tolerance for Whom?
sacrificial platform... Hawaiian's who follow the old religion still leave offerings of fruit and flowers to the pagan god of war Ku... no restrictions are placed on these folks except the line is drawn an an important and somewhat unknown practice of Hawaiian religion...Human sacrifice... There are many ways to sacrifice a human, read below how the much touted religion of peace called islam exercises tolerance....
Afghanistan says fate of convert up to the court
Man could face death penalty if he refuses to return to Islam

Copyright 2006 Reuters Limited. All rights reserved.
Updated: 6:13 a.m. ET March 22, 2006

KABUL, Afghanistan - Afghanistan said on Wednesday the judiciary would rule on a man facing death for converting to Christianity after the United States and three NATO allies with troops in Afghanistan urged respect for religious freedom.

An Afghan judge said this week a man named Abdur Rahman had been jailed for converting from Islam to Christianity and could face the death penalty if he refused to become a Muslim again.

Sharia, or Islamic law, stipulates death for apostasy.

"We in Afghanistan have the prosecutor who observes the law and the court that executes it. Whatever the court orders will be executed as the court is independent," said Mahaiuddin Baluch, an adviser on religious affairs to President Hamid Karzai.

International outcry

The case has raised alarm in the United States and Europe and is sensitive for Karzai.

The president depends on foreign troops to battle Taliban and al Qaida militants, and foreign aid to support the economy, but also has to take into consideration the views of conservative proponents of Islamic law.

Asked about the international outcry, Baluch said: "Everybody has the right to express their view."

The United States, which counts Karzai as a key ally in the region, raised the case with visiting Afghan Foreign Minister Abdullah Abdullah on Tuesday, calling on Kabul to uphold Afghan citizens' constitutional right to choose their faith.

"We hope that the Afghan constitution is going to be upheld and in our view, if it's upheld, then of course he'll be found to be innocent," said Nicholas Burns, the U.S. State Department's third-ranked diplomat.

Italian Foreign Minister Gianfranco Fini has said Rahman would probably not be executed.

Fini, whose country was one of the four with troops in Afghanistan to speak out about the case, told Italian television late on Tuesday he had indications the Islamic punishment for apostasy would not be imposed on Abdul Rahman.

"From what I've been told, and I have no reason to doubt it, the death sentence will not be carried out," said Fini. He gave no other details.

Campaign to withdrawal Italian troops

Earlier, Italy called in the Afghan ambassador in Rome, two Berlin cabinet ministers spoke out and Germany's top Catholic cardinal demanded Rahman's freedom. Canada said it was concerned and urged Kabul to meet its human rights obligations.

Former Italian President Francesco Cossiga wrote to Prime Minister Silvio Berlusconi, now campaigning for re election, and urged him to withdraw Italian troops from Afghanistan unless he won assurances from Kabul over Rahman's safety.

Abdullah said his government had "nothing to do" with the judicial case, but added: "I hope that through our constitutional process, there will be a satisfactory result."

The Afghan embassy in Washington had received "hundreds of messages" from Americans about the case, Abdullah said.

"I know that it is a very sensitive issue and we know the concerns of the American people," he said.

One political analyst in Kabul said the case might hinge on differing interpretations of the constitution.

Afghanistan is a conservative Islamic country and 99 per cent of its more than 25 million people are Muslim. A court sentenced two Afghan journalists to death for blasphemy three years ago but they escaped and sought asylum abroad.Afghan convert may be unfit to stand trial
Prosecutor says Christian facing possible death penalty may be mentally ill

© 2006 The Associated Press. All rights reserved.
Updated: 10:27 a.m. ET March 22, 2006

KABUL, Afghanistan - An Afghan man facing a possible death penalty for converting from Islam to Christianity may be mentally unfit to stand trial, a state prosecutor said Wednesday.

Abdul Rahman, 41, has been charged with rejecting Islam, a crime under this country's Islamic laws. His trial started last week and he confessed to becoming a Christian 16 years ago. If convicted, he could be executed.

But prosecutor Sarinwal Zamari said questions have been raised about his mental fitness.

"We think he could be mad. He is not a normal person. He doesn't talk like a normal person," he told The Associated Press.

Moayuddin Baluch, a religious adviser to President Hamid Karzai, said Rahman would undergo a psychological examination.

"Doctors must examine him," he said. "If he is mentally unfit, definitely Islam has no claim to punish him. He must be forgiven. The case must be dropped."

It was not immediately clear when he would be examined or when the trial would resume. Authorities have barred attempts by the AP to see Rahman and he is not believed to have a lawyer.

International concern

A Western diplomat in Kabul and a human rights advocate — both of whom spoke on condition of anonymity because of the sensitivity of the matter — said the government was desperately searching for a way to drop the case because of the reaction it has caused.

The United States, Britain and other countries that have troops in Afghanistan have voiced concern about Rahman's fate.

The Bush administration Tuesday issued a subdued appeal to Kabul to let Rahman practice his faith in safety. German Roman Catholic Cardinal Karl Lehmann said the trial sent an "alarming signal" about freedom of worship in Afghanistan.

The case is believed to be the first of its kind in Afghanistan and highlights a struggle between religious conservatives and reformists over what shape Islam should take there four years after the ouster of the fundamentalist Taliban regime.

Afghanistan's constitution is based on Shariah law, which is interpreted by many Muslims to require that any Muslim who rejects Islam be sentenced to death. The state sponsored Afghanistan Independent Human Rights Commission has called for Rahman to be punished, arguing he clearly violated Islamic law.

Many demand severe punishment

The case has received widespread attention in Afghanistan where many people are demanding Rahman be severely punished.

"For 30 years, we have fought religious wars in this country and there is no way we are going to allow an Afghan to insult us by becoming Christian," said Mohammed Jan, 38, who lives opposite Rahman's father, Abdul Manan, in Kabul. "This has brought so much shame."

Rahman is believed to have converted from Islam to Christianity while working as a medical aid worker for an international Christian group helping Afghan refugees in the Pakistani city of Peshawar.

He then moved to Germany for nine years before returning to Kabul in 2002, after the ouster of the hard-line Taliban regime.

Police arrested him last month after discovering him in possession of a Bible during questioning over a dispute for custody of his two daughters. Prosecutors have offered to drop the charges if Rahman converts back to Islam, but he has refused.
In this world, a Christian dies every 15 minutes for their faith. We hear about Darfur, Sudan and the 500,000 dead and the 2 million displaced, but what they dont tell you is that this is not a recent problem. For nearly 20 years Sudanese Blacks, particulary those that were Christians have been systematically slaughtered and the women and children enslaved... because they were Non Arabs and Christians and the slavers and those that profit from it are Muslims.
Nations behind the Islamic Curtain account for the largest amount of religious persecution in our world today. You might think that Communist China with its huge abuses against people of faith is foremost but it lags behind the islamists and their brutal repression of those that do not follow that religion. In Indonesia, Thailand The Phillipines and Malaysia, whole villages are wiped out by islamic fanatics and democratic governments are threatened by this so called "religion of peace and tolerance" It is illegal to own a Bible and religious books or religious articles like a crucifix or a rosary. It is illgal to discuss your non islamic faith and a capital offense to proslityze or pray with a muslim.
We are called to "be tolerant...." "of whom, of what???" I ask and so should you...
Sharia, or Islamic law, stipulates death for apostasy
.
This quote from the article is a fact, there are no exceptions. death is what the god of islam requires of a non believer. No Tolerance there. We in the West need to wake up to this and understand that these people want us DEAD. And that they are the enemy of every value we hold dear
Franklin Graham son of Billy Graham was on Fox News's Bill O' Reilly show, along with the head of the National Council of Evangelicals and even Mr. Bill castigated them when they criticized islam, later they had the head of the Southern Baptist convention on and he told it like it is that there is a war on and we need to be aware that the propaganda being fed to us is a lie. Islam is like Communisim, it is the enemy of our way of life, and there is no such thing as a "moderate" muslim... if they are truly following their faith, they want us to convert or die by the edge of the sword, that is what they teach and that is what they believe.
Dont believe the current notion that islam cannot be defeated. What they dont know and that we Believers know is that converts are born of the blood of martyrs. The Communists were defeated by the very people they sought to suppress, people of faith. As the islamist try their best to keep Christ out of their nations, He will make a way to reach the hearts and minds of the people. As this happens we need to continue to rally to the cause of religious freedom for all people. We need to ask our government to pressure islamic states to allow people to practice their faith as they will, and not to hinder them. Human Rights are basic values that all people deserve. Any religion that thawarts that is evil in my book and should be discarded. I will not cease to speak out that islam is not a "religion of peace" and that tolerance is for all people, not just the politically correct. And we all need to remember to never take our rights and freedoms for granted. Not all people enjoy them and they should, we need to speak for those that cannot speak for themselves and not forget them. Just as goverments, cardinals and kings are speaking for this Afgani man today, and may God deliver him for the hand of his oppressors....
link
Human Rights Watch
link
ASSIST ministries