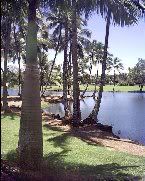 Name~ Hokule'a Kealoha

Short Bio~Hokule'a Kealoha is the Nom De Plume of a writer that formerly lived in Hawaii and is now living a life of adventure on the highways and byways of the American South . I am a Born Again follower of Jesus, as well as a wife, mother of cats and dogs,jeweler, entreprenuer, photographer and pilgrim...

Age~ Old enough to know better

Status~ Newly Single after 13 years of marriage,fur mom to the loving and devoted mini ShihTzu doggie Annabelle, born 6-11-2007 RIP 2-25-09, and the beautiful Abigail born 2-14-09

Hair Color~ natural brown/grey

Mood~ I ALWAYS have a mood, try me...

Loving~ Jesus, Hawaii, my furry friend, Abigail, my Pen Pals, Jewelry ,Blogging ,Writing anything,my Ipod,and being outdoors surrounded by my wonderful natural surroundings

Hating~ Boom Box Cars, Earspray, Abuse of Power,

Reading~













Books in Progress...








Just Finished Reading











Jesus, Divine Mercy ~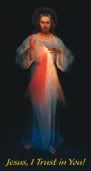 I Trust In You~

My Favorite Past Posts~Relive The Journey!~
2009~
















2008~


























2007~
















2006~
























2005~






































2004~
































2003~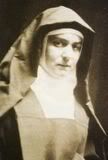 St. Edith Stein~Pray for Us

Religion Link List~






















Political Link List~









Arkansas Link List~
























Interactive Links~

Live WebCam Feed from the Mauna Lani Resort, Kohalla, Big Island of Hawaii


Click here for Aloha Joe!Live Hawaiian Music 24/7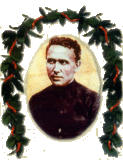 St. Damien of Molokai'i, Patron of Hawaii and the Outcasts among us, pray for us....




Hawaii Links~ ~





Technorotica for Blogging~




Join the Blue Ribbon Online Free Speech Campaign!





















Technorotica for Jewelers, and the Jewelry Trade~













April 13, 2006
"The Keepsake"
Washing Their Feet.... stain glass window from Vauxhall London England
I have kept this little story for many years. I loved it from the first, and so I kept the clipping. Written by the renouned author Authur Gordon, it is a vision of what might have been, told by the house holder of the home where the Upper Room was located.Let us enter the scene, and find ourselves in Jerusalem, in the older part of the city on a spring night so many years ago...
Oh, yes, I still have it. I Keep it in the chest over there. Sometimes when things seem to be going wrong, or my wife, Mirrim, and I have quarreled about something, or perhaps when I am depressed for no reason, I take it out and take a look at it. And you know, it does seem to help.

Almost a year has gone by now. Seems longer, doesn't it? I dont think the city ever really recovered from the things that happened on that Friday. Not just the earthquake, although that did damage quite a few buildings, as you know. No, it was the despondency that seemed to settle over everything and everybody when they crucified the Prophet from Galilee. Remember how dark the sky was that afternoon? almost as if some terrible mistake was being made and even the heavens knew it.

I remember that morning well, because the rich merchant from Jerico who rented our upper room to celebrate the Passover with his family sent word that he could not come.That was a blow, because everything was prepared. And because we were counting on the money. I was furious .

Of course, when you are full of anger it has to go somewhere, so I found fault with everthing and everybody. We had sent one of the servants to draw water from the well, and when the blockhead failed to return on time and I needed him for something else, I shouted at Mirriam that she was a miserable housekeeper who couldnt control her own servants. She shouted back and we were still at it when the servant finally appered. I had the stick ready to give him the beating he deserved, but two men came in right behind him. One was a loud rough fellow with broad sholders and red hair. The other was a slender young man... quiet, with a dreamy look about him. They said that their master would need the upper room that evening and that I was to make preparations for 13 people.

Well, now, you know that was odd. Here I was with an empty room and food prepared and here came these strangers asking for just such accomodations. Did they have money? Yes, they were prepared to pay in advance. How had they heard of our place? Their master had told them to follow a man carrying a pitcher of water. so here they were. This sounded stranger tha ever. Naturally I asked them who their master was "Jesus of Nazareth" the big man said. "You hae herad of Him, havent you"?

I had heard of him, all right. when my wife went to visit her sister in Capernaum, Mirriam had heard this man teach, and when she came home she talked about him for a week. I had also heard that just recently he had caused some sort of commotion in the Temple and that the High Priests were seeking to arrest him as a troublemaker, or worse. Someone had said that the Romans were keeping an eye on him, too, as someone who might stir up trouble, ever lead a rebellion, perhaps. Clearly a dangerous person to be associated with, much less have in the house.

I started to say that the room wasn't available, but then I saw Mirriam beckoning me from the far side of the room. Her eyes wereshining like stars. What an honor, she said, what a marvelous thing if the Prophet himself came to our house to celebrate the Passover. Surely I could see that.

I told her that what I could see was trouble. Suppose the Temple Guard came and arressted the man while he was under our roof? What if the Romans were watching their spies were everywhere and added our names to their list of subversives? It was too risky, I said, far too risky.

No, Mirriam insisted, it wasn't. No one would have to know. It was just a matter of two or three hours. By the time they left, it would be dark. Besides, they were willing to pay for 13 people. could we afford to turn them down?

I suppose it was the last argument that convinced me. A year ago, believe me, I wouldn't have admitted that it was a plain case of greed overcomming caution. But that's what it was. I wanted the money. So I finally gave in, and said that they could come.

They came late that afternoon in twos and threes, slipping in quietly, almost furtively, as if they didnt wast to be observed. Their leader was among the last to come. No, I cant tell you exactly what he looked like: I just remember that he had the most extraordinary eyes. when he looked at you, you felt as if he knew everything there was to know about you, all the good , all the bad and understood it all and accepted it all. What color were they? Well, I'm not sure... but they were remarkable eyes. Remarkable. When you looked into them, you knew there could be no evil in this man. None at all. Nothing but goodness.

The rest were a mixed lot, and there was a kind of forced gayety about them that concealed a lot of tension. they were frightened, I felt, and were determined not to show it. The big man, in particular was loud and boastful until the leader touched him on the arm and at once he grew still.

They gathered upstairs, and Mirriam and I went into the kitchen to supervise the preparation of the meal. While we were there, one of the maid servients came down and said she had been asked to bring a basin and towels and warm water, so we sent those things. Or rather, Mirriam took them up herself, and I knew why she did it. She just wanted to be in the same room for a moment , with the man from Galilee.

She stayed longer than necessary, and again I thought I knew why. The door of that room is badly hung; there's a crack where someone in the hallway can see right through into the room. I didnt want Mirriam making a nuisance of her self, so fianally I went upstairs myself. Sure enough, she was standing quietly just outside the closed door. when she saw me, she held up one hand as if waarning me to be slilent. Inside the room I could hear voices. One that I recognized as belonging to the big mand seemed to be raised in protest about something. I went and stood beside Mirriam where I could also see through the crack, and what I saw amazed me. the man called Jesus had taken off his long robe abd wrapped one of the towels around his waist. he was kneeling on the floor in front of the big red haired man. and he was washing his feet. Patiently, carefully washing his feet. Ignoring his protests. Washing and drying his feet.

Back down in the kitchen, I tried to express my feelings to Mirriam. "What sort of leader is he?" I asked her. I felt shaken, somehow by what I had seen, " Why does he humiliate himself like that?"

Mirriam shook her head, but I persisted" Why would he do such a thing? Why?"

Mirriam said " Cant you see? Its the love in him."

I thought about that a lot that evening. In fact, I've thought about it ever since. I can shut my eyes right now and see his hands, those gentle strong hands, placing those reluctant feet into the basin, pouring water over them, wiping them dry. The love in him? Yes, I think Mirriam was right. That's what it was. The love in him.

Not much else happened that I can remember. One of the group, a hawk faced man with a haunted look, left before the others. He went out into the night, and hi didnt come back. All of the rest rememained for quite a while. We heard them sing a hymn, and then they came downstairs, subdued and silent. Before they left, the leader turned to Mirriam and touched her hand. "Dont be afraid. No harm will come to you house because of me." then he followed the others into the silent street.

When the door closed behind them,I waited for the flood of relief I had felt sure would come. But it didnt come. Insted I felt a kind of emptiness, a sense of loss that 's impossible to describe. All I can tell you is that it was a desolate feeling.

I went back to the upper room-it was just as they had left it-and stood there for a while. You know how a room sometimes retains the atmosphere, the impressions of what has hapened in it? Well that's the way it was. I found myself wondering what had been said,listening for echos of words, almost hearing them. But not quite, of course. Not quite....

In a corner, still stood the pitcher and the basinand the towels. I went over and picked up one that had been used. It was damp and stained, but it was just as his hands had left it. Those patient loving hands. I tried to imagine the warmth in his touch and-it's odd what tricks the mind will play sometimes-there did seem to be a lingering warmth in the folds of the cloth. When I went back downstairs, I took it with me. Somehow I didnt want the servants to find it and wash it. I put it in that chest over there. It's been there ever since.

They arrested him later that night, as you know. and they killed him the next day. At least they tried to kill him. Some say they didnt succeed, and my wife Mirriam is one of these. When I ask her how such a thing could be, she just smiles and says that love is stronger than death. Now there's a strange idea for you. Stronger than death.

Now and then Mirriam meets with other people who share these opinions. She keeps asking me to go with her and one of these days I think I might. In some ways I dont want to go, but it's as if a gentle hand is pushing me in that direction. One of these days I'll probably go. Just to see what goes on.

The towel itself? You think the pressure I'm feeling may come from the towel in the chest over there? No, I wouldnt say that. After all, its only a piece of cloth. You'd like to see it? Well, certainly, I'll get the key. No, it's not any trouble. Anyway, I thought that you'd ask.

People always do, when they hear the story. Yes, they always do....
@ Authur Gordon, 1988 used without permission