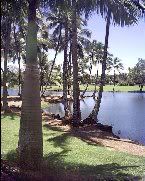 Name~ Hokule'a Kealoha

Short Bio~Hokule'a Kealoha is the Nom De Plume of a writer that formerly lived in Hawaii and is now living a life of adventure on the highways and byways of the American South . I am a Born Again follower of Jesus, as well as a wife, mother of cats and dogs,jeweler, entreprenuer, photographer and pilgrim...

Age~ Old enough to know better

Status~ Newly Single after 13 years of marriage,fur mom to the loving and devoted mini ShihTzu doggie Annabelle, born 6-11-2007 RIP 2-25-09, and the beautiful Abigail born 2-14-09

Hair Color~ natural brown/grey

Mood~ I ALWAYS have a mood, try me...

Loving~ Jesus, Hawaii, my furry friend, Abigail, my Pen Pals, Jewelry ,Blogging ,Writing anything,my Ipod,and being outdoors surrounded by my wonderful natural surroundings

Hating~ Boom Box Cars, Earspray, Abuse of Power,

Reading~













Books in Progress...








Just Finished Reading











Jesus, Divine Mercy ~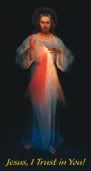 I Trust In You~

My Favorite Past Posts~Relive The Journey!~
2009~
















2008~


























2007~
















2006~
























2005~






































2004~
































2003~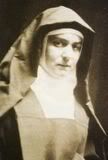 St. Edith Stein~Pray for Us

Religion Link List~






















Political Link List~









Arkansas Link List~
























Interactive Links~

Live WebCam Feed from the Mauna Lani Resort, Kohalla, Big Island of Hawaii


Click here for Aloha Joe!Live Hawaiian Music 24/7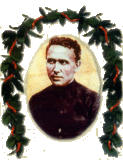 St. Damien of Molokai'i, Patron of Hawaii and the Outcasts among us, pray for us....




Hawaii Links~ ~





Technorotica for Blogging~




Join the Blue Ribbon Online Free Speech Campaign!





















Technorotica for Jewelers, and the Jewelry Trade~













June 25, 2006
The Promise of Hope- Luke 11:9-28
Open Hearts Open Minds Open Doors, our motto at Bella Vista United Methodist Church, and in this case open blooms. A spectacular pink dogwood gloriously displayed this spring
Keep Asking, Seeking, Knocking
(also found...Matt. 7:7-11)
And Jesus to those gathered around Him...

"So I say to you, ask, and it will be given to you; seek, and you will find; knock, and it will be opened to you. For everyone who asks receives, and he who seeks finds, and to him who knocks it will be opened. If a son asks for *bread from any father among you, will he give him a stone? Or if he asks for a fish, will he give him a serpent instead of a fish? Or if he asks for an egg, will he offer him a scorpion? If you then, being evil, know how to give good gifts to your children, how much more will your heavenly Father give the Holy Spirit to those who ask Him!"

And He was casting out a demon, and it was mute. So it was, when the demon had gone out, that the mute spoke; and the multitudes marveled. But some of them said, "He casts out demons by *Beelzebub, the ruler of the demons."
Others, testing Him, sought from Him a sign from heaven. But He, knowing their thoughts, said to them: "Every kingdom divided against itself is brought to desolation, and a house divided against a house falls. If Satan also is divided against himself, how will his kingdom stand? Because you say I cast out demons by Beelzebub. And if I cast out demons by Beelzebub, by whom do your sons cast them out? Therefore they will be your judges. But if I cast out demons with the finger of God, surely the kingdom of God has come upon you. When a strong man, fully armed, guards his own palace, his goods are in peace. But when a stronger than he comes upon him and overcomes him, he takes from him all his armor in which he trusted, and divides his spoils. He who is not with Me is against Me, and he who does not gather with Me scatters.

"When an unclean spirit goes out of a man, he goes through dry places, seeking rest; and finding none, he says, 'I will return to my house from which I came.' And when he comes, he finds it swept and put in order. Then he goes and takes with him seven other spirits more wicked than himself, and they enter and dwell there; and the last state of that man is worse than the first."

And it happened, as He spoke these things, that a certain woman from the crowd raised her voice and said to Him, "Blessed is the womb that bore You, and the breasts which nursed You!"
But He said, "More than that, blessed are those who hear the word of God and keep it!"