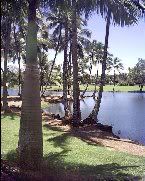 Name~ Hokule'a Kealoha

Short Bio~Hokule'a Kealoha is the Nom De Plume of a writer that formerly lived in Hawaii and is now living a life of adventure on the highways and byways of the American South . I am a Born Again follower of Jesus, as well as a wife, mother of cats and dogs,jeweler, entreprenuer, photographer and pilgrim...

Age~ Old enough to know better

Status~ Newly Single after 13 years of marriage,fur mom to the loving and devoted mini ShihTzu doggie Annabelle, born 6-11-2007 RIP 2-25-09, and the beautiful Abigail born 2-14-09

Hair Color~ natural brown/grey

Mood~ I ALWAYS have a mood, try me...

Loving~ Jesus, Hawaii, my furry friend, Abigail, my Pen Pals, Jewelry ,Blogging ,Writing anything,my Ipod,and being outdoors surrounded by my wonderful natural surroundings

Hating~ Boom Box Cars, Earspray, Abuse of Power,

Reading~













Books in Progress...








Just Finished Reading











Jesus, Divine Mercy ~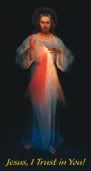 I Trust In You~

My Favorite Past Posts~Relive The Journey!~
2009~
















2008~


























2007~
















2006~
























2005~






































2004~
































2003~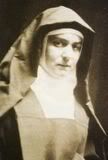 St. Edith Stein~Pray for Us

Religion Link List~






















Political Link List~









Arkansas Link List~
























Interactive Links~

Live WebCam Feed from the Mauna Lani Resort, Kohalla, Big Island of Hawaii


Click here for Aloha Joe!Live Hawaiian Music 24/7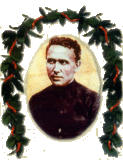 St. Damien of Molokai'i, Patron of Hawaii and the Outcasts among us, pray for us....




Hawaii Links~ ~





Technorotica for Blogging~




Join the Blue Ribbon Online Free Speech Campaign!





















Technorotica for Jewelers, and the Jewelry Trade~













July 16, 2006
Ezekiel 38-A Message to Ponder
The Battlefield from the High Ground. Pea Ridge National Military Park
Ezekiel 38


This is another message that came to me from the Lord: "Son of man, prophesy against Gog of the land of Magog, the prince who rules over the nations of Meshech and Tubal. Give him this message from the Sovereign Lord: Gog, I am your enemy! I will turn you around and put hooks into your jaws to lead you out to your destruction. I will mobilize your troops and cavalry and make you a vast and mighty horde, all fully armed. Persia, Ethiopia, and Libya* will join you, too, with all their weapons. Gomer and all its hordes will also join you, along with the armies of Beth-togarmah from the distant north and many others.
"Get ready; be prepared! Keep all the armies around you mobilized, and take command of them. A long time from now you will be called into action. In the distant future you will swoop down on the land of Israel, which will be lying in peace after her recovery from war and after the return of her people from many lands. You and all your allies-a vast and awesome horde-will roll down on them like a storm and cover the land like a cloud.
"This is what the Sovereign Lord says: At that time evil thoughts will come to your mind, and you will devise a wicked scheme. You will say, `Israel is an unprotected land filled with unwalled villages! I will march against her and destroy these people who live in such confidence! I will go to those once-desolate cities that are again filled with people who have returned from exile in many nations. I will capture vast amounts of plunder and take many slaves, for the people are rich with cattle now, and they think the whole world revolves around them!' But Sheba and Dedan and the merchants of Tarshish will ask, `Who are you to rob them of silver and gold? Who are you to drive away their cattle and seize their goods and make them poor?'
"Therefore, son of man, prophesy against Gog. Give him this message from the Sovereign Lord: When my people are living in peace in their land, then you will rouse yourself.* You will come from your homeland in the distant north with your vast cavalry and your mighty army, and you will cover the land like a cloud. This will happen in the distant future. I will bring you against my land as everyone watches, and my holiness will be displayed by what happens to you. Then all the nations will know that I am the Lord.
"This is what the Sovereign Lord says: You are the one I was talking about long ago, when I announced through Israel's prophets that in future days I would bring you against my people. But when Gog invades the land of Israel, says the Sovereign Lord, my fury will rise! For in my jealousy and blazing anger, I promise a mighty shaking in the land of Israel on that day. All living things-all the fish, birds, animals, and people-will quake in terror at my presence. Mountains will be thrown down; cliffs will crumble; walls will fall to the earth. I will summon the sword against you throughout Israel, says the Sovereign Lord. Your men will turn against each other in mortal combat. I will punish you and your hordes with disease and bloodshed; I will send torrential rain, hailstones, fire, and burning sulfur! Thus will I show my greatness and holiness, and I will make myself known to all the nations of the world. Then they will know that I am the Lord!