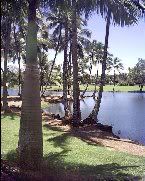 Name~ Hokule'a Kealoha

Short Bio~Hokule'a Kealoha is the Nom De Plume of a writer that formerly lived in Hawaii and is now living a life of adventure on the highways and byways of the American South . I am a Born Again follower of Jesus, as well as a wife, mother of cats and dogs,jeweler, entreprenuer, photographer and pilgrim...

Age~ Old enough to know better

Status~ Newly Single after 13 years of marriage,fur mom to the loving and devoted mini ShihTzu doggie Annabelle, born 6-11-2007 RIP 2-25-09, and the beautiful Abigail born 2-14-09

Hair Color~ natural brown/grey

Mood~ I ALWAYS have a mood, try me...

Loving~ Jesus, Hawaii, my furry friend, Abigail, my Pen Pals, Jewelry ,Blogging ,Writing anything,my Ipod,and being outdoors surrounded by my wonderful natural surroundings

Hating~ Boom Box Cars, Earspray, Abuse of Power,

Reading~













Books in Progress...








Just Finished Reading











Jesus, Divine Mercy ~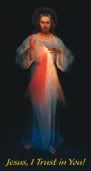 I Trust In You~

My Favorite Past Posts~Relive The Journey!~
2009~
















2008~


























2007~
















2006~
























2005~






































2004~
































2003~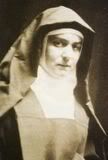 St. Edith Stein~Pray for Us

Religion Link List~






















Political Link List~









Arkansas Link List~
























Interactive Links~

Live WebCam Feed from the Mauna Lani Resort, Kohalla, Big Island of Hawaii


Click here for Aloha Joe!Live Hawaiian Music 24/7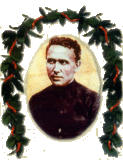 St. Damien of Molokai'i, Patron of Hawaii and the Outcasts among us, pray for us....




Hawaii Links~ ~





Technorotica for Blogging~




Join the Blue Ribbon Online Free Speech Campaign!





















Technorotica for Jewelers, and the Jewelry Trade~













August 29, 2006
Remembering Katrina... One Year Later
Our Lady of the Storms, Statue of the Virgin Mary outside of soon to be demolished parish church in the 9th ward New Orleans LA 2005 Getty Images
Homes that once held joy and laughter
Faces we no longer see
All are smeared by this disaster
Torn by Common Tragedy
Invaded Privacies a home ripped open by the Hurricane Waveland MS 2005
Death has come and faith is broken
Love has little courage left
God, we cry in desolation
Hold us as we stand bereft!
A Makeshift city hall and police station Waveland MS 2005
As we stand by one another
Fractured by this common greif
With your grace and love enfold us
Heal in us our disbelief
Slowly rebuilding
Hold us, crippled by this sorrow
Hold us,till the crying clears
Hold us through each failed tomorrow
Through this cavalcade of fears
the remains of a home at ground zero Waveland MS
Here amid this descecration
Amid the wreackage of our lives
Where dispair hangs like a shadow
Hardly any hope survives
Flag Flying proudly over ruined Waveland MS
All our wealth, our wordly riches
Cannot stem this sense of pain
So, confronted by this horror
Give us grace to build again.
Calm after the Storm Evening Skies over the Gulf of Mexico