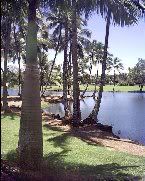 Name~ Hokule'a Kealoha

Short Bio~Hokule'a Kealoha is the Nom De Plume of a writer that formerly lived in Hawaii and is now living a life of adventure on the highways and byways of the American South . I am a Born Again follower of Jesus, as well as a wife, mother of cats and dogs,jeweler, entreprenuer, photographer and pilgrim...

Age~ Old enough to know better

Status~ Newly Single after 13 years of marriage,fur mom to the loving and devoted mini ShihTzu doggie Annabelle, born 6-11-2007 RIP 2-25-09, and the beautiful Abigail born 2-14-09

Hair Color~ natural brown/grey

Mood~ I ALWAYS have a mood, try me...

Loving~ Jesus, Hawaii, my furry friend, Abigail, my Pen Pals, Jewelry ,Blogging ,Writing anything,my Ipod,and being outdoors surrounded by my wonderful natural surroundings

Hating~ Boom Box Cars, Earspray, Abuse of Power,

Reading~













Books in Progress...








Just Finished Reading











Jesus, Divine Mercy ~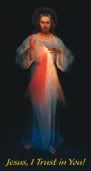 I Trust In You~

My Favorite Past Posts~Relive The Journey!~
2009~
















2008~


























2007~
















2006~
























2005~






































2004~
































2003~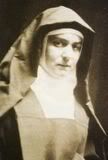 St. Edith Stein~Pray for Us

Religion Link List~






















Political Link List~









Arkansas Link List~
























Interactive Links~

Live WebCam Feed from the Mauna Lani Resort, Kohalla, Big Island of Hawaii


Click here for Aloha Joe!Live Hawaiian Music 24/7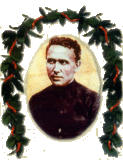 St. Damien of Molokai'i, Patron of Hawaii and the Outcasts among us, pray for us....




Hawaii Links~ ~





Technorotica for Blogging~




Join the Blue Ribbon Online Free Speech Campaign!





















Technorotica for Jewelers, and the Jewelry Trade~













September 30, 2006
Come, Now Is The Time For Worship
Serene Garden Descanso Gardens
Written at the Long Beach Airport Marriott September 24, 2006
Come, now is the time to worship
Come, now is the time to give your heart
Come, just as you are to worship
Come, just as you are before your God
Come

One day every tongue will confess You are God
One day every knee will bow
Still, the greates treasure remains for those
Who glady choose You now
Brian Doerksen
© 1998 Vineyard Songs
I am sitting out in the lovely Courtyard of the hotel. Yes there is the occasional jet taking off, but I find its raucous scream a counter point to the lovely waterfalls and the flowers and palm trees that so remind me of Hawaii. Woody is napping this afternoon. It has been a very long week full of emotional stuff… bags and baggage… relatives, relations and relationships all bundled in a bereavement that was hardly that for in fact not a person was truly sad at my mothers passing but rather the means that took her away from us...
We visited with many friends some of whom we may not see for many a year from now. This is what happens when we scatter ourselves to the winds and we settle here and there. Others we will see more often I think. Two of whom will be Ed and Helen Atkinson, the couple that gave us the original idea to come to Northwest Arkansas. They plan on getting out our way soon…
Ed is the Leader of Worship at Calvary Chapel Long Beach, and has been since before we left for Hawaii in 2001. I put off going to hear him for a very long time. The church has been through some very difficult times, which resulted in a split not unlike the one that so hurt me 10 years ago. I thought that I would be ok sitting among those that had recently been through the fire themselves, so I went and sat in a Calvary Chapel for the first time in nearly eight years today. I have put this reunion off for a lot of reasons mostly having to do with me. I am still hurt and angry at the mistreatment of me and Woody years ago by people who now more or less have forgotten about it all. As I have sat in church this past year I have come to realize that it only hurts me to be so bitter, and that I need to pray, ask for forgiveness and forgive myself.
And it was good. I never once felt the painful twist of the knife of past hurts and know that I am really, really on my way to forgiving. Its going to take time and there will be bumps on the way but I am moving forward. There were things said from the pulpit that would have angered me in the past, but I now only feel sorry for those that do not understand that life is not so cut and dried. Jesus loved sinners, and didn't pick at their faults, nor did he tell them to just pray, and read the scriptures until the problem or the pain goes away.
Sometimes...its just not that simple...