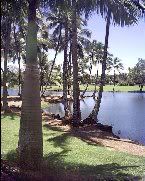 Name~ Hokule'a Kealoha

Short Bio~Hokule'a Kealoha is the Nom De Plume of a writer that formerly lived in Hawaii and is now living a life of adventure on the highways and byways of the American South . I am a Born Again follower of Jesus, as well as a wife, mother of cats and dogs,jeweler, entreprenuer, photographer and pilgrim...

Age~ Old enough to know better

Status~ Newly Single after 13 years of marriage,fur mom to the loving and devoted mini ShihTzu doggie Annabelle, born 6-11-2007 RIP 2-25-09, and the beautiful Abigail born 2-14-09

Hair Color~ natural brown/grey

Mood~ I ALWAYS have a mood, try me...

Loving~ Jesus, Hawaii, my furry friend, Abigail, my Pen Pals, Jewelry ,Blogging ,Writing anything,my Ipod,and being outdoors surrounded by my wonderful natural surroundings

Hating~ Boom Box Cars, Earspray, Abuse of Power,

Reading~













Books in Progress...








Just Finished Reading











Jesus, Divine Mercy ~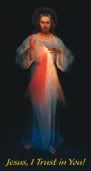 I Trust In You~

My Favorite Past Posts~Relive The Journey!~
2009~
















2008~


























2007~
















2006~
























2005~






































2004~
































2003~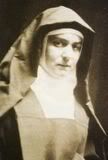 St. Edith Stein~Pray for Us

Religion Link List~






















Political Link List~









Arkansas Link List~
























Interactive Links~

Live WebCam Feed from the Mauna Lani Resort, Kohalla, Big Island of Hawaii


Click here for Aloha Joe!Live Hawaiian Music 24/7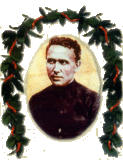 St. Damien of Molokai'i, Patron of Hawaii and the Outcasts among us, pray for us....




Hawaii Links~ ~





Technorotica for Blogging~




Join the Blue Ribbon Online Free Speech Campaign!





















Technorotica for Jewelers, and the Jewelry Trade~













November 19, 2006
Philippians 4:5-20 Rejoice and Give Thanks
Autumn Mailbox on Highway 62 near Beaver Arkansas
Philippians 4:5-20

Always be full of joy in the Lord. I say it again-rejoice!
Let everyone see that you are considerate in all you do. Remember, the Lord is coming soon.
Don't worry about anything; instead, pray about everything. Tell God what you need, and thank him for all he has done.
If you do this, you will experience God's peace, which is far more wonderful than the human mind can understand. His peace will guard your hearts and minds as you live in Christ Jesus.
And now, dear brothers and sisters, let me say one more thing as I close this letter. Fix your thoughts on what is true and honorable and right. Think about things that are pure and lovely and admirable. Think about things that are excellent and worthy of praise.
Keep putting into practice all you learned from me and heard from me and saw me doing, and the God of peace will be with you.
How grateful I am, and how I praise the Lord that you are concerned about me again. I know you have always been concerned for me, but for a while you didn't have the chance to help me.
Not that I was ever in need, for I have learned how to get along happily whether I have much or little.
I know how to live on almost nothing or with everything. I have learned the secret of living in every situation, whether it is with a full stomach or empty, with plenty or little.
For I can do everything with the help of Christ who gives me the strength I need.
But even so, you have done well to share with me in my present difficulty.
As you know, you Philippians were the only ones who gave me financial help when I brought you the Good News and then traveled on from Macedonia. No other church did this.
Even when I was in Thessalonica you sent help more than once.
I don't say this because I want a gift from you. What I want is for you to receive a well-earned reward because of your kindness.
At the moment I have all I need-more than I need! I am generously supplied with the gifts you sent me with Epaphroditus. They are a sweet-smelling sacrifice that is acceptable to God and pleases him.
And this same God who takes care of me will supply all your needs from his glorious riches, which have been given to us in Christ Jesus.
Now glory be to God our Father forever and ever. Amen.